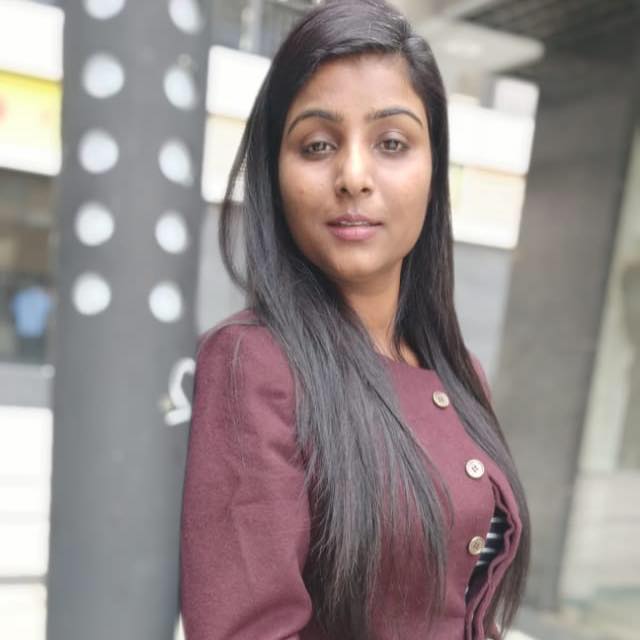 Executive Search Consultant
With deep penetration of Social Media into the lives of people, it is now also being used as a tool for recruitment purposes by most
human resources professionals
. It is reported by AD Week that
92% of the recruiters use social media for hiring purposes
.
Social media is not just a medium for staying connected with friends and family, but also is a platform to connect with your favorite brands, and also search for new job opportunities.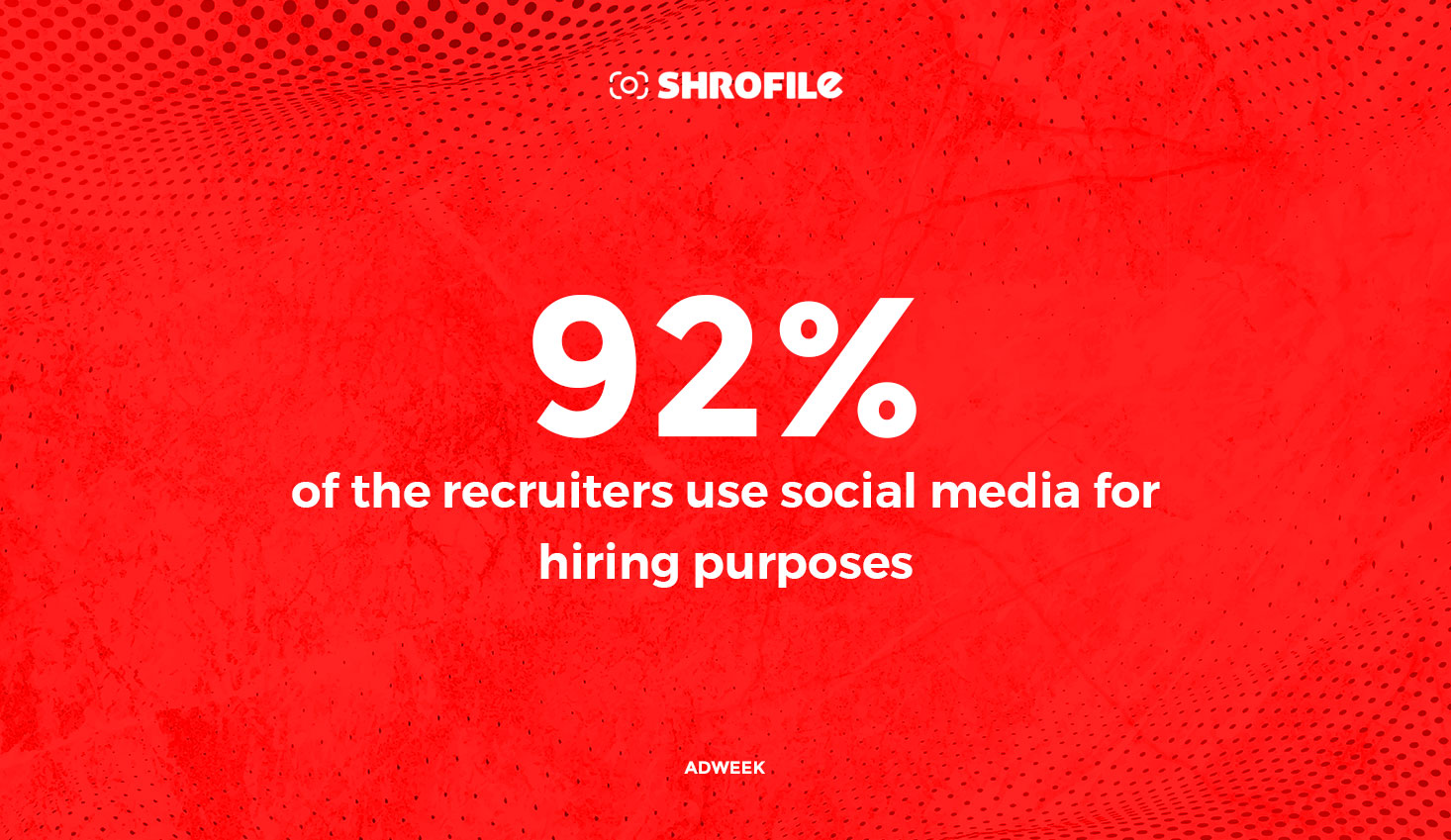 As per a report from Social Grwr, 90% of the recruiters have hired at least one candidate through LinkedIn. Social media proves to be a great platform for recruitment because of the potential it has in reaching out to people. This is not just the only advantage it has, some of them are listed below.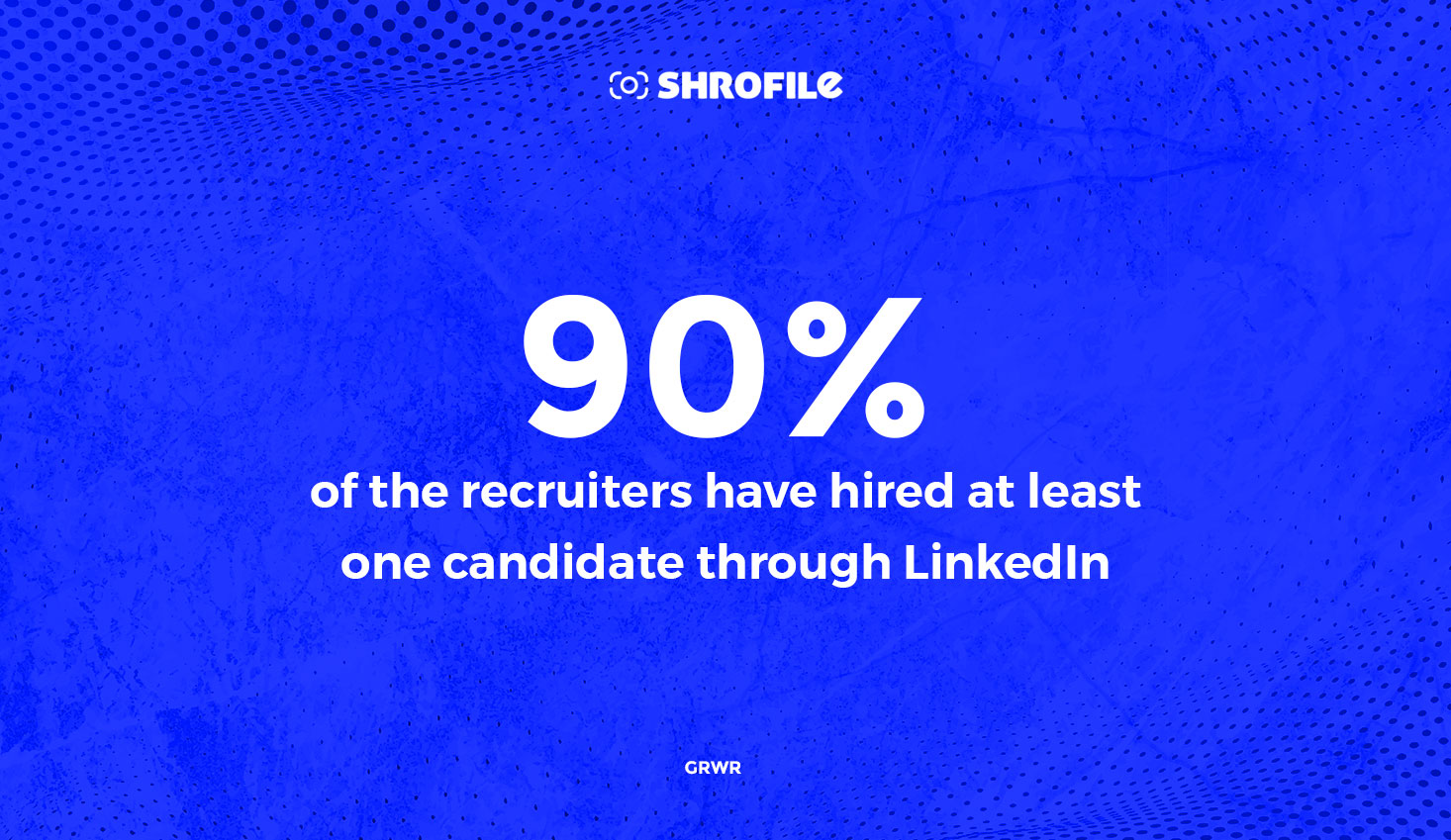 Employer Branding
By using social media to broadcast the company culture along with job opportunities, gives a window to potential employees to see and feel how the company is, before even joining the organization. This could be achieved by posting pictures of the workplace, sharing interesting stories of the employees, and posting videos about the mission, vision, or culture of the organization. It goes a long way.
By employer branding initiatives, recruiters also spark conversation around their brands. It allows the brands to see what the potential candidate would look like. It also helps the organizations to carve out their recruitment strategy.
Passive Candidates
There are lot many people on social media that might not be actively looking for a job, but might be a great fit for the organization or a great fit for the role recruiter is hiring for. These candidates hence will get to know about the job and might apply it too.
Social media also gives a window to recruiters to start building a relationship with these passive candidates who in the coming time might become active job seekers.
Employee Referral Program
Involving the existing employees in the recruitment process has always been a good idea. Employees also have their network on social media channels. By encouraging them to use their social network to share about the opportunities, recruiters can easily attract better and top talent. Coming from the mouth of someone you know casts all together with a different impression on candidates. An existing employee will never share job opportunities of the organization unless he or she has a good point of view about the org. and its culture.
This process can also be incentivized as many top corporations do. By giving rewards on every successful hiring through referrals, the organization will only pave a path for the future of the employee referral program. It also will encourage other employees to take part in it.
Background check
Social media platforms like LinkedIn can be a great medium to check on the background of the candidate. Though the professional experience is all mentioned in the resume as similar to mentioned on LinkedIn, often it is seen that candidates elaborate on the experience gained on LinkedIn profiles, because of the space constraint on resumes. By tapping on the LinkedIn profiles, the recruiters can also check if the candidate has got any recommendations.
Recruiters can also check if they have some second or third-degree connection with the profile of the candidate to get some reference of the candidate.
Recruitment Costs
All of the most popular social media channels are free to use, like Facebook, Twitter, LinkedIn, or Instagram. All the recruiters need to do is share the job posting along with the description on these social media sites. This saves a lot of costs associated with recruitment. Ideally, an organization spends money on putting job adverts on job portals, but by Social Media sites, it is all for free. Most of the organizations chose social media for recruitment for this benefit only.
79 percent of job seekers use social media when conducting their job search. – Glassdoor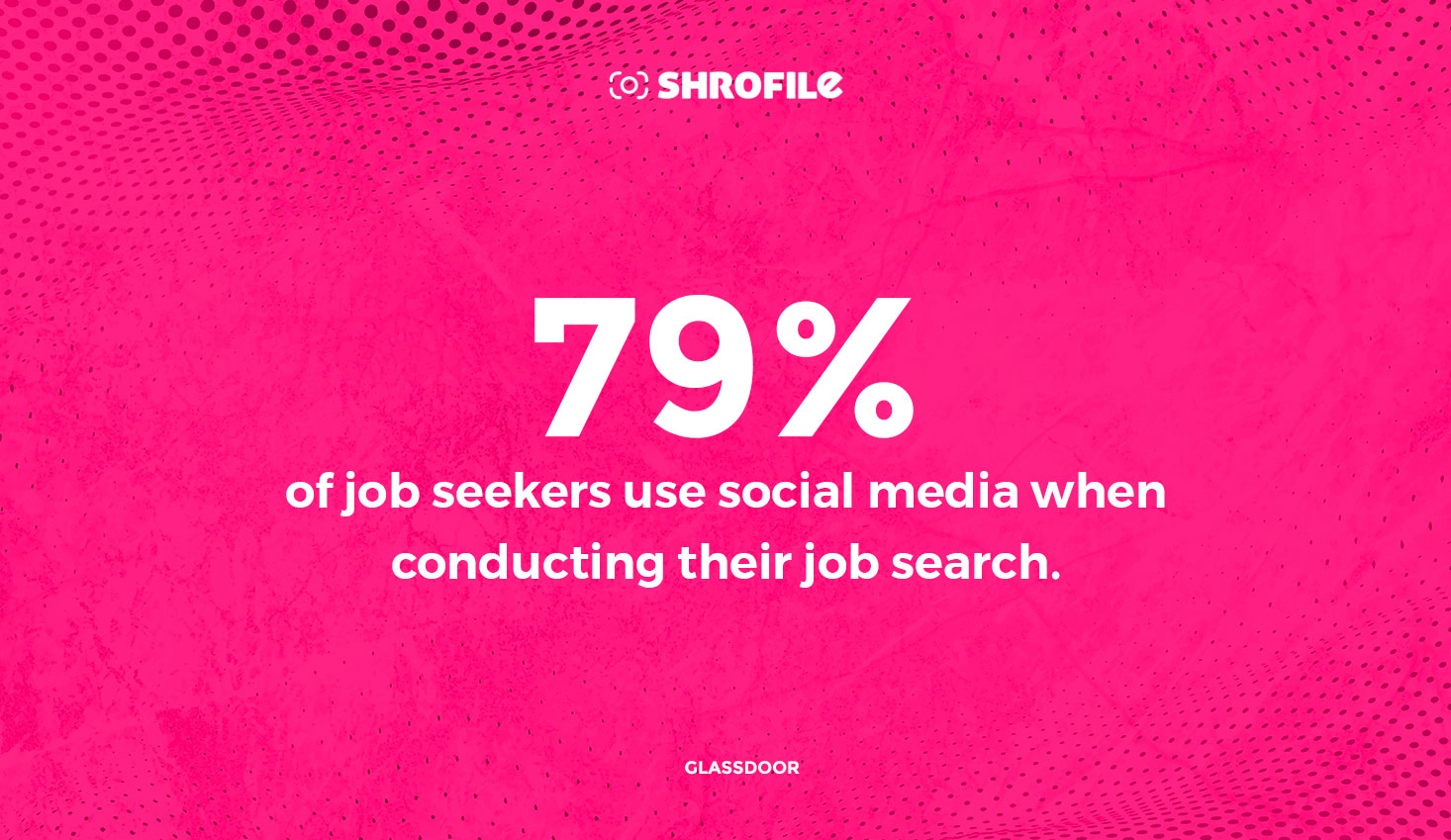 Best Social Media Recruitment Strategies
Choosing the Right Channel – With n number of social media platforms out there in the market, recruiters need to identify which platforms should they focus on while recruiting. Every social platform is different and has different dynamics it works on. For example, if someone needs to hire a graphic designer, a marketing person, or someone from the retail sector, then the best platform would be Instagram. Similarly, when hiring a business leader, the best platform would be LinkedIn.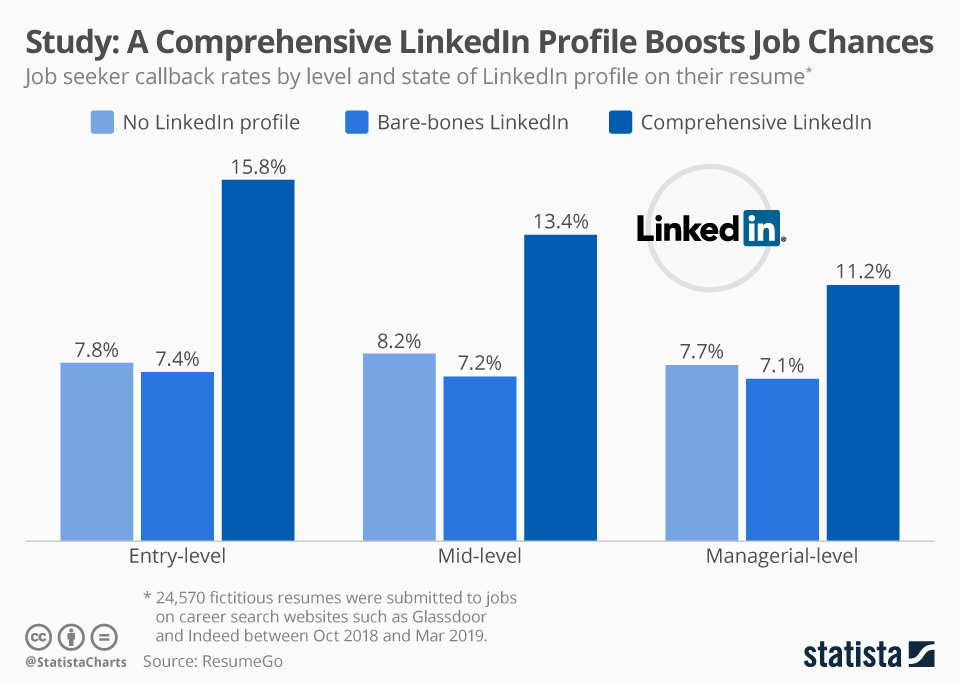 Social Media Profiles
In today's world every organization and every brand has a social media profile. But if you want to ace the game of social media recruiting then you got to have a separate page for employer branding and talent acquisition. This page should talk about the culture of the organization and should exclusively post the job opportunities.
The main reason behind this separate page is that your official page is built on the buyer's persona, while this page would be built for the candidate persona or the persona of the potential employee. This way you can tweak the messaging and communication that goes on this page. On LinkedIn, you can also showcase the user-generated content of your employees. It works wonders.
Companies that use LinkedIn for Recruitment: 96%
Companies that use Facebook for Recruitment: 66%
Appealing Visuals and Captions
Every job post should also be accompanied by a visual. This is the simplest way of catching eyeballs. Once you have the candidate's attention, do some magic with words by including perks of joining the organization or a little intro about the company culture. It is found that posts with visuals report a 94% higher response than posts that go without visuals.
Also make use of hashtags, irrespective of whether you are on Twitter or not. It is reported that hashtags are commonly used by younger generations while job hunting.
Companies that use Instagram for Recruitment: 7%
Companies that use Twitter for Recruitment: 53%
Paid Advertisements
It is always a good idea to further boost your job posts by using some ad budget, especially on Facebook and Instagram where the advertisement is more affordable. Plus with help of the advertising platform of social media portals, recruiters can also filter the targeted audience by their demographics, job titles, and the industries they work in. Recruiters can start with small budgets and based on the performance they can scale it up.
The amount of money that recruiters spend by listing jobs on job portals, will be almost the same as spending in these ads, plus you will also fulfill the objective of employer branding.
Companies that use Youtube for Recruitment: 11%
Build a Community
Your Employer branding and talent acquisition page need not be an announcement platform, but you can use it to engage with potential candidates. Start a discussion based on comments received. Share knowledge about your organization, and turn these potential employees of your organization into brand ambassadors.
For more Updates
Website – www.shrofile.com
Facebook page – https://www.facebook.com/shrofile/
Twitter page – https://twitter.com/shrofile
Linkedin Page – https://www.linkedin.com/company/shrofile/
YouTube Page – https://www.youtube.com/channel/UChVfJqpTjx1dHJ2xq_dMtAw
Instagram Page – https://www.instagram.com/Shrofile/