Organizational Structure
Shrofile believes that changing the organizational structure must lead to the strong alignment of people to its business goals.
Right Organizational Design is the backbone of a successful company.
Shrofile take a structured approach to help you build a strong organization to achieve your vision.
Some of the common problem statements that we hear from founders are
We have grown exponentially but we have not had a chance to evaluate capabilities of people to perform their current role
I am not too sure if my current leaders have the skills to perform and deliver
I have too much reliance on just a few leaders, I want to grow other leaders too as strong contributors
I see a lot of potential to grow as a business, but my current organization is not able to support this
I feel that roles and responsibilities are not properly defined
I feel we can rationalize our leadership and managerial layers and make the company leaner
I am unable to show growth to my hi performing people
We have designed our organization around people we hire and not hired people for the organization we want to develop
Leaders are not aware of what's expected from them; there is ambiguity and overlaps between leaders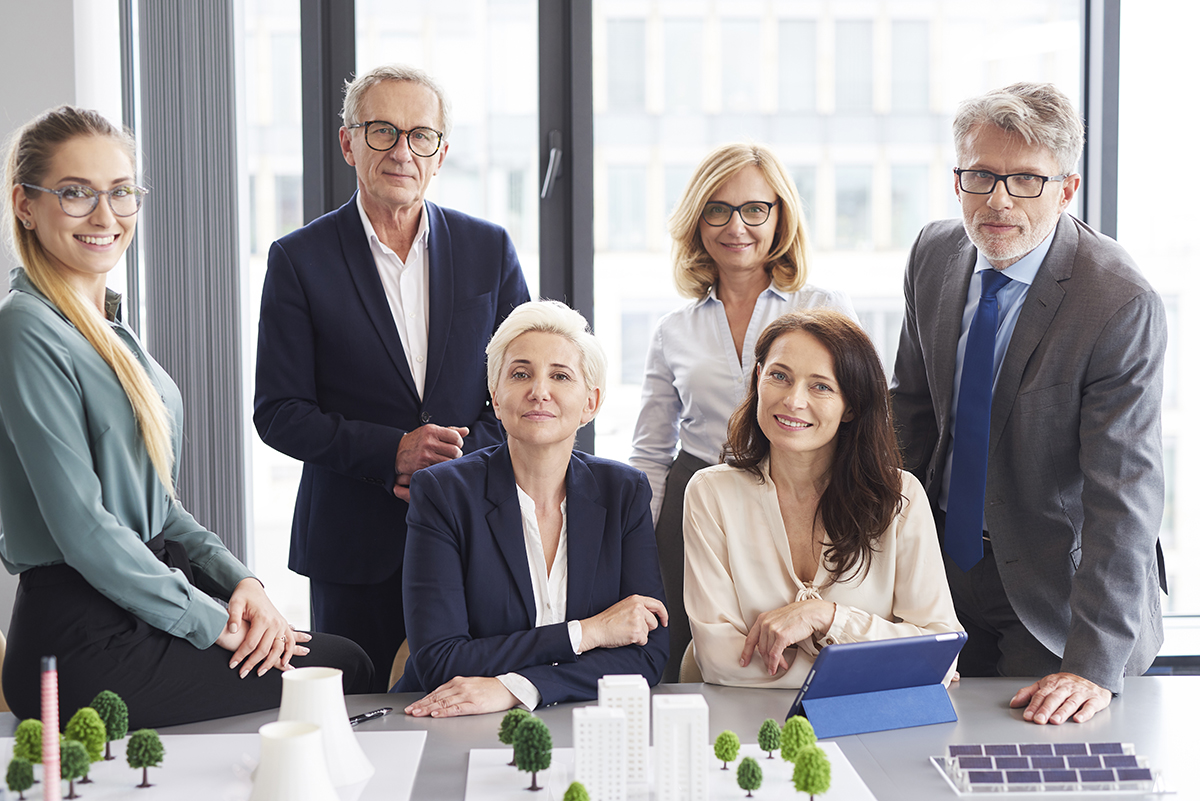 If you can relate to any of the statements above, then you should introspect if there is a need for changes to your current organization structure. You can contact us for a diagnostic study.
Redesigning Organization Structure – Steps we follow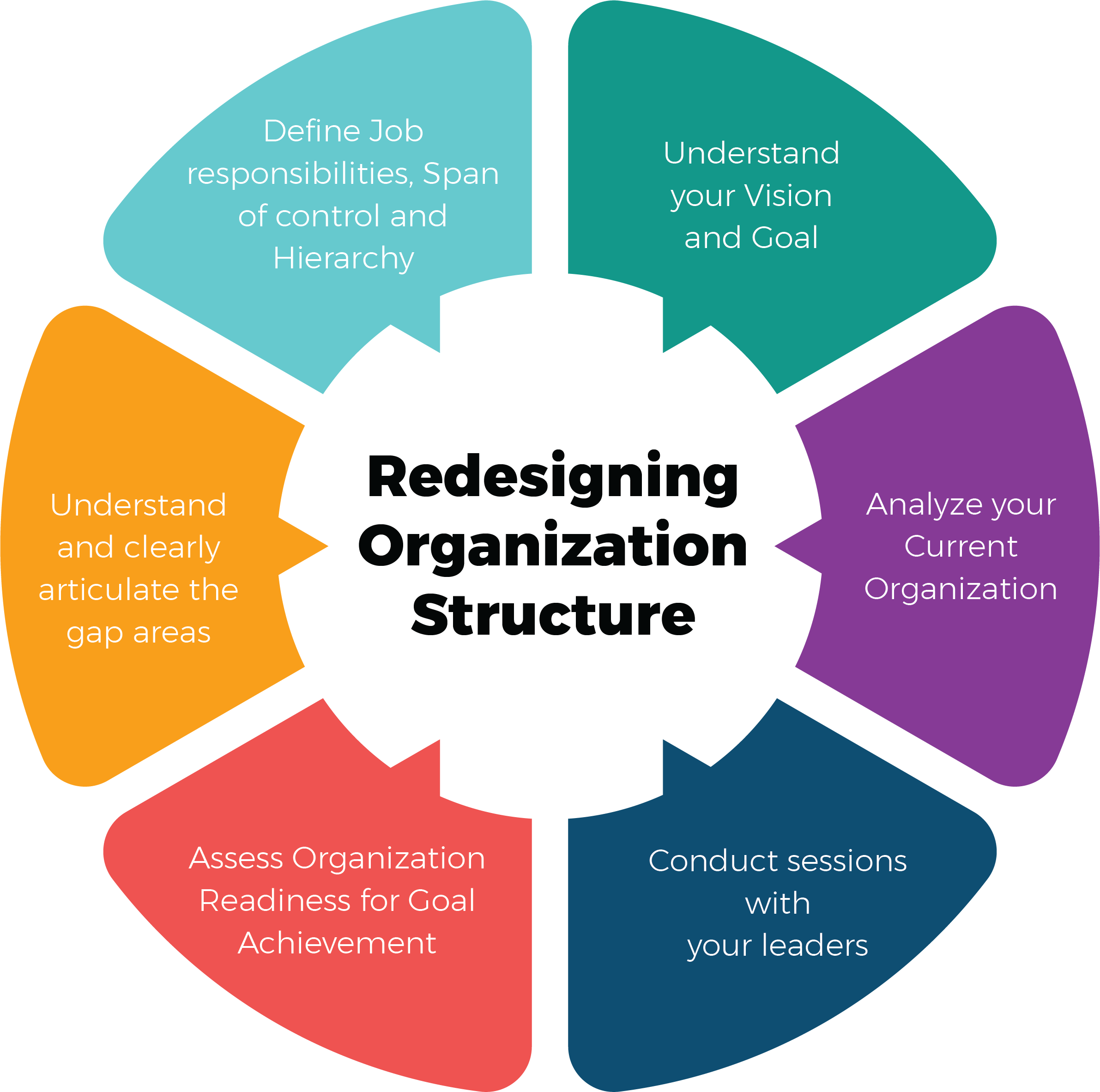 Understand your Vision and Goal
Analyze your Current Organization
Conduct sessions with your leaders
Assess Organization Readiness for Goal Achievement
Understand and clearly articulate the gap areas
Propose options for new organization structure
Define Job responsibilities, Span of control and Hierarchy
New ways of working
Socialize with HR and Leadership team for sign off
Drive change management conversations
Support Organizational announcement and communication
Organization Structure Changes can most certainly lead to achievement of your goals, revenue growth, higher profits, and aligned teams
Depending on your need, we can also help you with talent review, competency assessments, cultural and behavioral change, or any other support you need. Please click here to read about our other services.