Organizational Structure
At Shrofile, we understand that a strong organizational structure is crucial to achieving business success. We believe that designing the right organizational structure is key to aligning people with your business goals.
Our team takes a structured approach to help you build a strong organization that supports your vision and helps you achieve your objectives.
Some common challenges faced by founders that we can help address include:
Lack of clarity on employee capabilities and performance evaluation
Uncertainty regarding leadership skills and effectiveness
Over-reliance on a few key leaders for business growth
Inability of the organization to support business growth
Poorly defined roles and responsibilities
A bloated organizational structure
Difficulty in retaining high-performing employees
Designing the organization around people rather than the desired organizational structure
Ambiguity and overlap in leadership roles and responsibilities.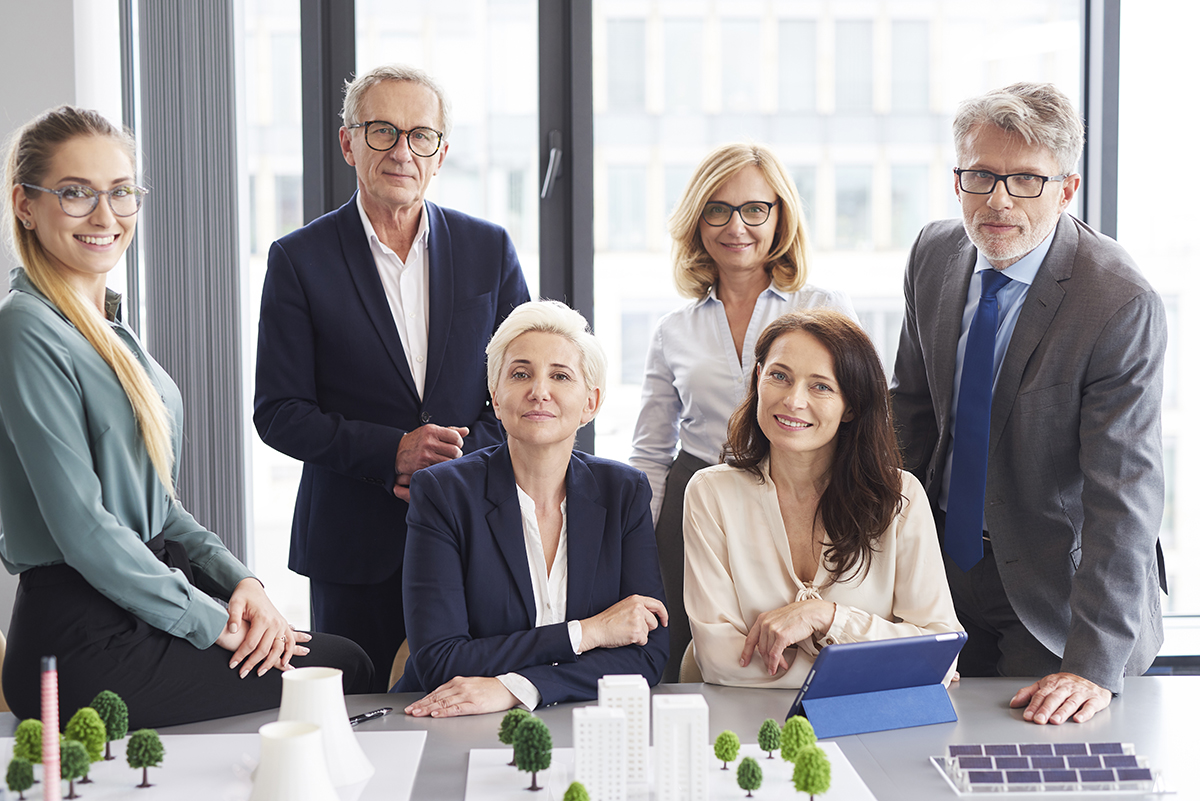 At Shrofile, we can provide structured solutions to address these challenges and help businesses achieve their goals.
If any of the statements above resonate with you, it may be time to re-evaluate your organization's structure. Contact us for a comprehensive diagnostic study to identify areas for improvement and optimization.
Redesigning Organization Structure – Steps we follow
"Our process for redesigning organizational structure involves the following steps: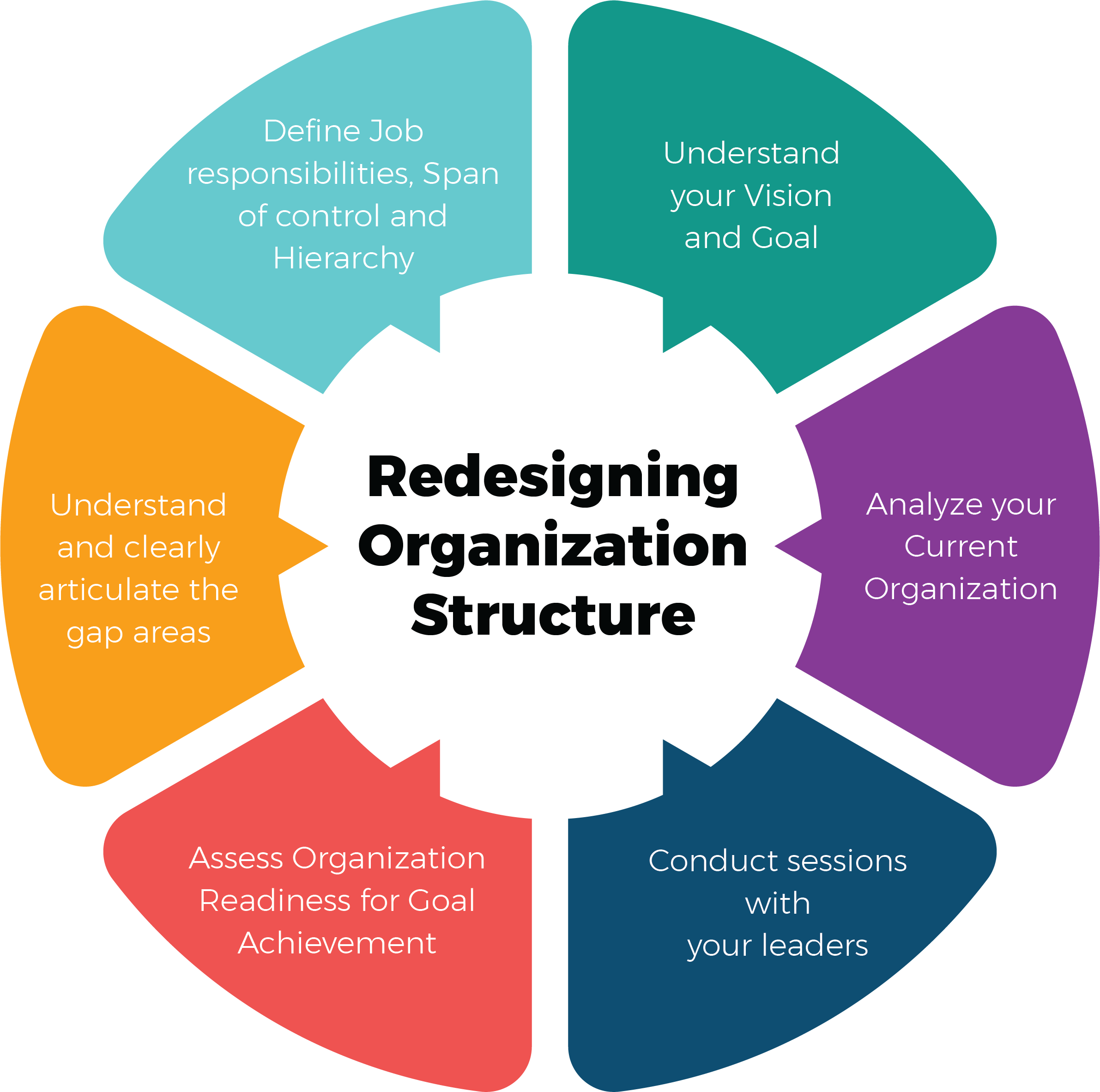 Gain a thorough understanding of your company's vision and goals.
Analyze the current organizational structure.
Conduct sessions with your leaders to understand their perspectives and insights.
Assess the organization's readiness to achieve its goals.
Identify and clearly articulate areas where there are gaps.
Propose different options for a new organizational structure.
Define job responsibilities, span of control, and hierarchy.
Develop new ways of working that align with the new structure.
Socialize the plan with HR and the leadership team for their sign-off.
Drive change management conversations to ensure a smooth transition.
Provide support for organizational announcement and communication.
Redesigned Organization Structure can indeed lead to achieving business goals, increasing revenue, boosting profits, and aligning teams towards a common vision. At Shrofile, we understand that organizational changes are complex and require a holistic approach.
In addition to designing the new structure, we also offer other related services such as talent review, competency assessments, cultural and behavioral change, and change management.
You can Click here to learn more about our comprehensive suite of services.