Employee Lifecycle Management
The Human Resources Life Cycle or the Employee Life Cycle is a concept in human resources management that describes the stages of an employee's time with a particular company and the role the human resources department plays at each stage.
Employee Data Management
Employee Data Management refers to store, manage and track all employee data. Typically, an Employee Data Management contains an array of employee profiles containing all their information. It holds a variety of employee personnel fields such as name, age, job title, salary, length of service, etc for an HR to refer from.
Employee Data Management include -
Employee Files (Define and review mandatory documents to be maintained)
System for maintaining and updating employee and contract staff record
Process for Document Collection and Storing
HR System for key employee data handling
Defining mandatory fields to maintain for each employee and contract staff
Ongoing roles and responsibilities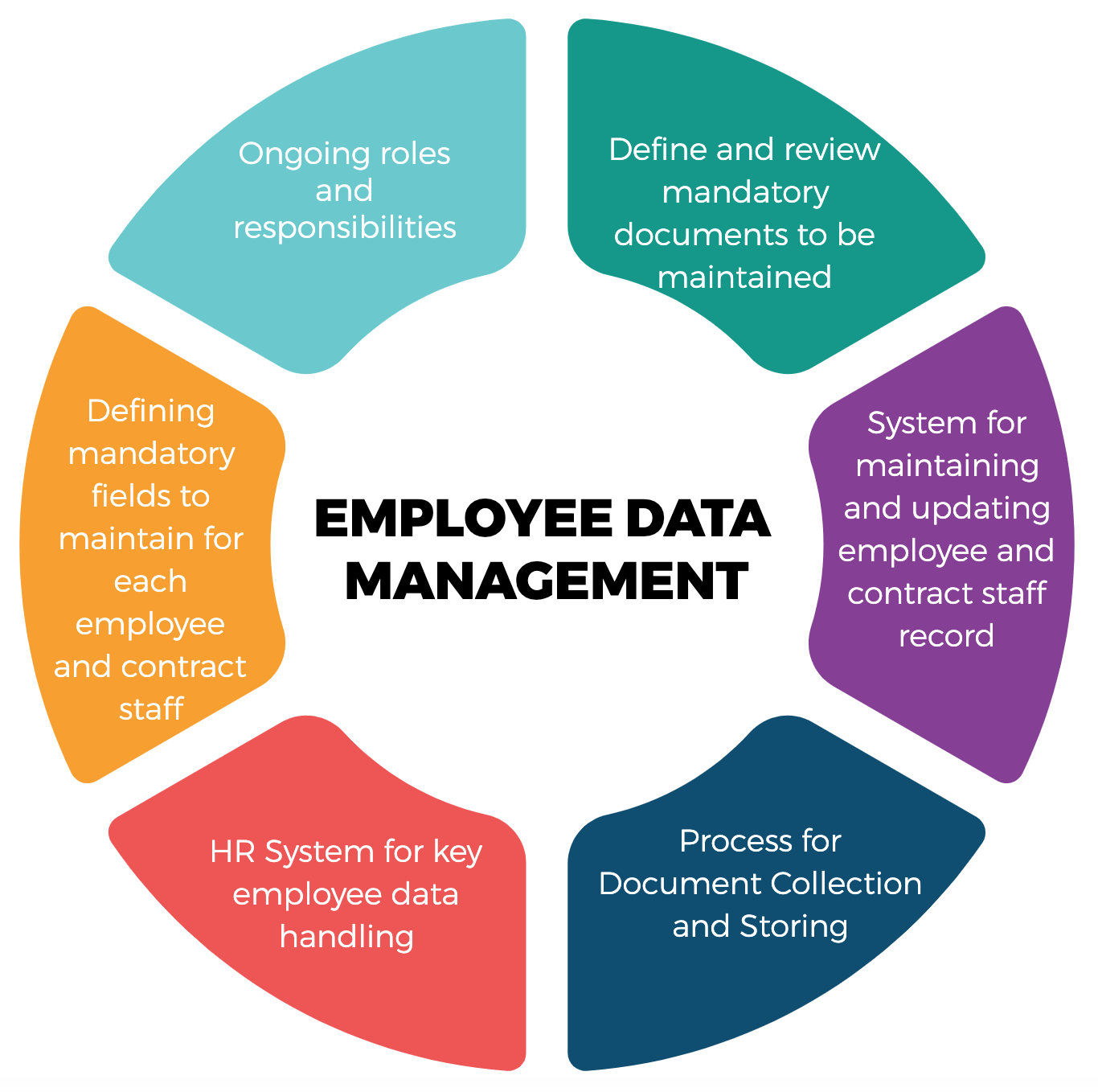 Compensation & Benefits
The compensation and benefits is about managing the personnel expenses budget, setting the performance standards, setting the transparent compensation policies and introducing the competitive benefits for employees. Compensation and benefits is an important aspect of HRM as it helps to keep the workforce motivated.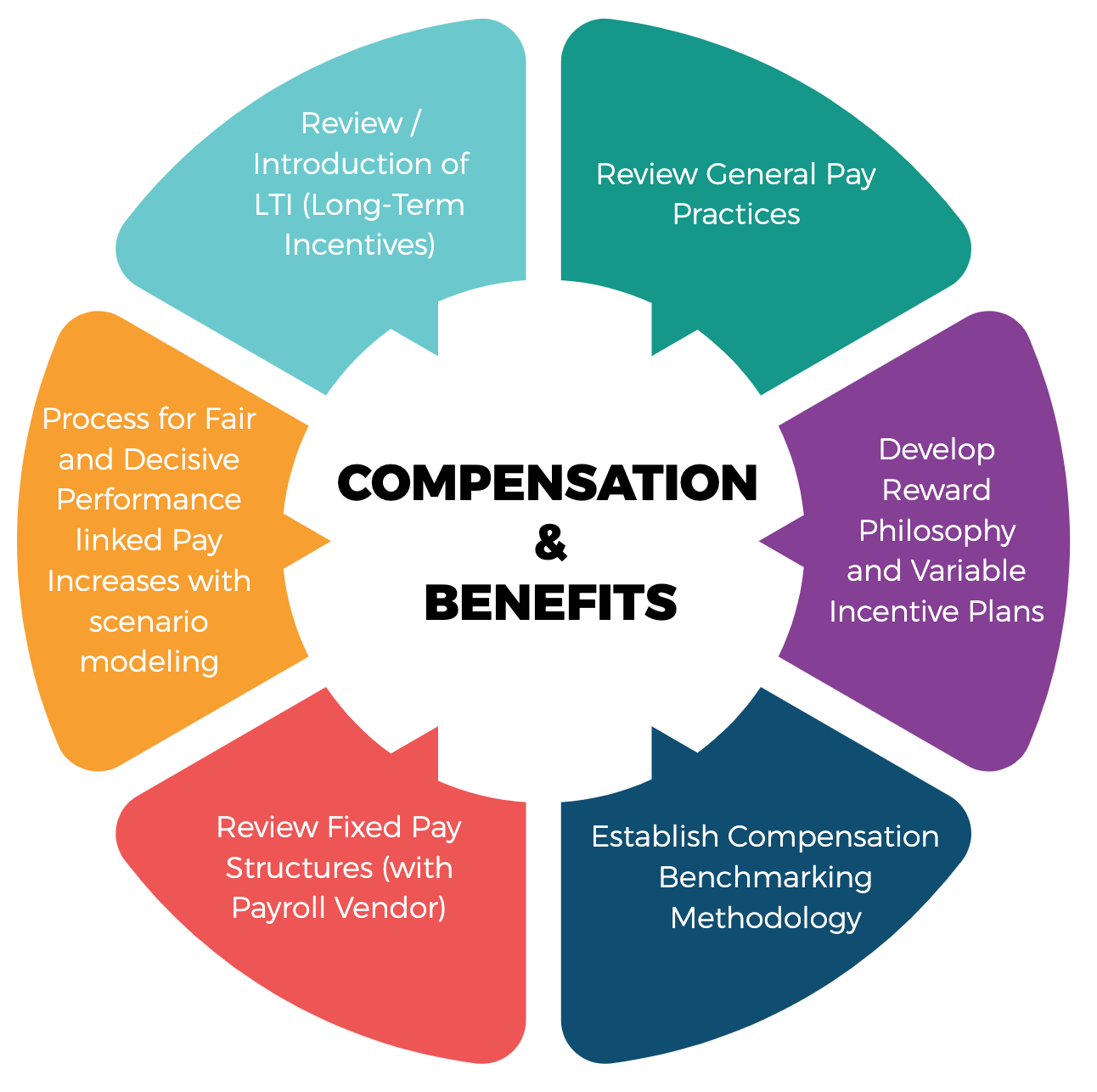 This process of HRM include -
Review General Pay Practices
Develop Reward Philosophy and Variable Incentive Plans
Establish Compensation Benchmarking Methodology (with the selected market vendors)
Review Fixed Pay Structures (with Payroll Vendor)
Process for Fair and Decisive Performance linked Pay Increases with scenario modeling
Review / Introduction of LTI (Long-Term Incentives)
Learning and Development
Learning and development aims to improve group and individual performance by increasing and honing skills and knowledge. It's a part of talent management strategy and is designed to align group and individual goals and performance with the organisation's overall vision and goals.
This process of HRM includes -
Training Need Analysis
Development Plan Framework
Training Curriculum for Employees (Role wise upskilling of Current Workforce)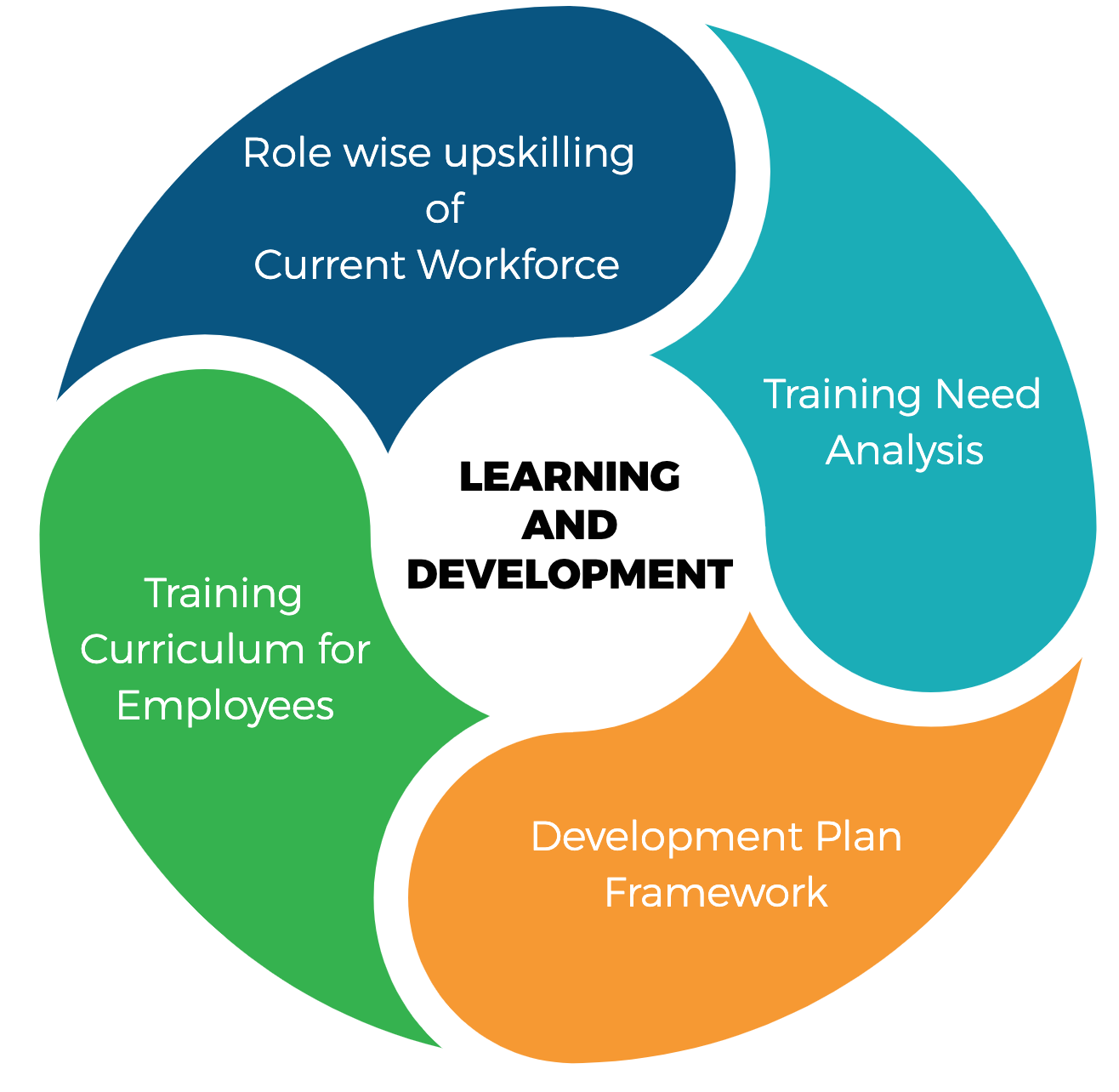 Employee Engagement and Fun@work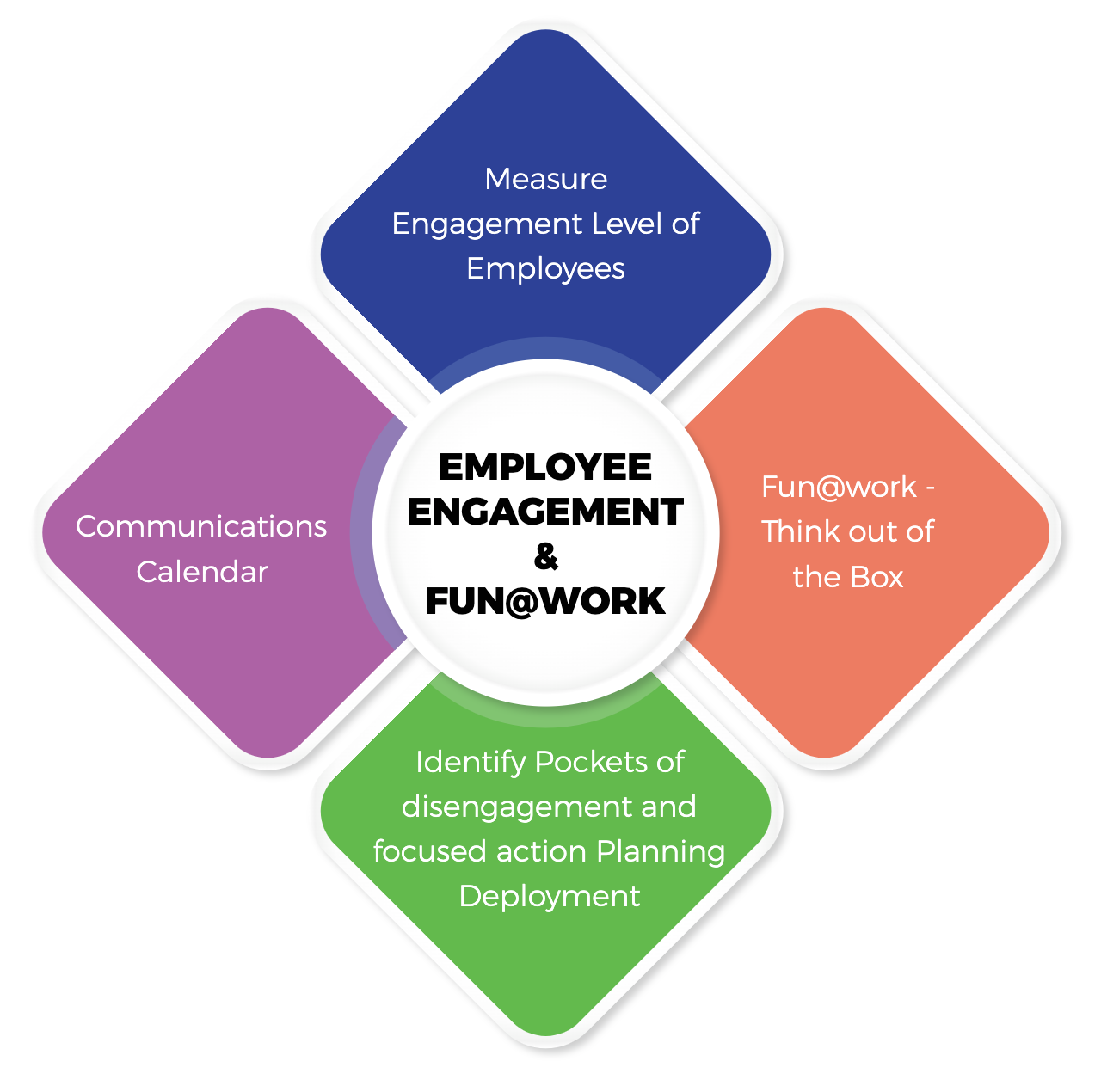 Employee engagement relates to the level of an employee's commitment and connection to an organization. Employee engagement has emerged as a critical driver of business success in today's competitive marketplace. High levels of engagement promote retention of talent, foster customer loyalty and improve organizational performance and stakeholder value.
Employee Engagement Process -
Measure Engagement Level of Employees
Identify Pockets of disengagement and focused action Planning Deployment
Fun@work - Think out of the Box
Communications Calendar