Shrofile that helps you stay ahead.
Essentially, the PEO service provides in India handle all your HR needs, including Employee On-boarding, Payroll & Administration, Tax Deductions & Filing, Employee Health Insurance and statutory benefits and compliance like any other Large organisations.
Minimize Risk
We understand the concept of minimise risk in Professional Employer Organization (PEO).
Work Smarter
Work Smart, Not Hard to Be More Productive
Cost Savings
partnering with PEO solution can help you benefit from cost savings
Why partner up with Shrofile?
Shrofile' India PEO and Employer of Record service allows your business to quickly and compliantly begin trading in India, without the burden of establishing a local entity.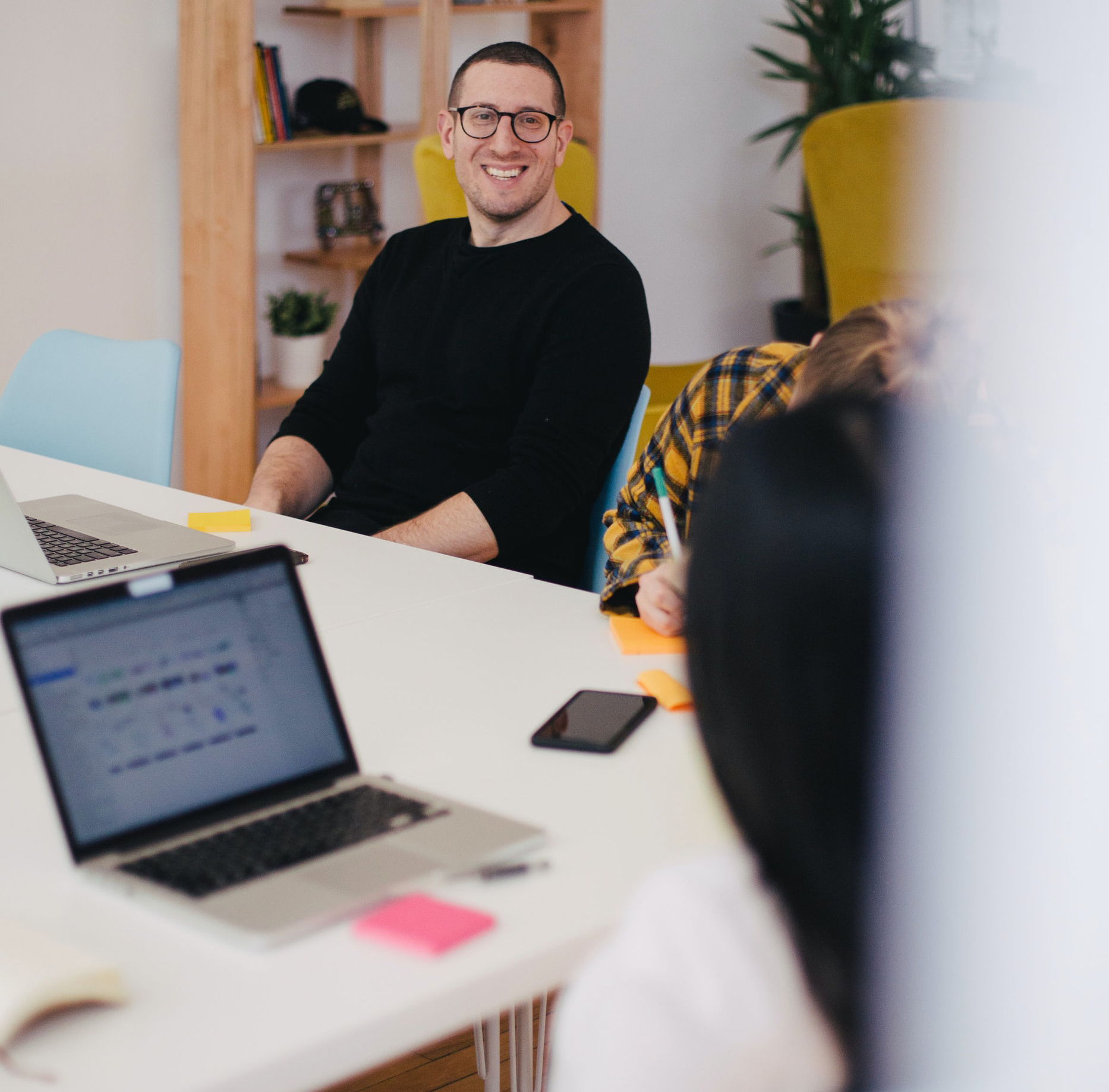 GO TO MARKET FASTER
Shrofile specializes the PEO service provider in India handle all your HR needs, including Employee On-boarding, Payroll & Administration, Employee Health Insurance, Tax Deductions & Filing and statutory benefits and compliance like any other Large organisations. The main aim of providing 24/7 support and suggestion in which experienced client services directors are in continuous communication to inform and advise.
RIGHT MIX OF PEOPLE, PROCESS AND TECHNOLOGY
Shrofile team members are skilled professionals with college and graduate level degrees. The Shrofile team relies on clearly defined process-driven disciplines to manage PEO service requirements around the world.
READY FOR EVERY PHASE OF GROWTH
Shrofile understand your goal in the new country and we provide direction and services for every stage of your business. When present, we can smoothly transition you from the PEO/EOR model to your own entity.
Why use a PEO?
Handle comprehensive HR services for employers, payroll processing, HR compliance, risk management, employee benefits, employment tax, and more...
Payroll and tax filing
PEOs process payroll and in some cases, can pay local, state and federal employment taxes. Many also integrate payroll with time and attendance, which helps reduce duplicate data entry and errors.
Benefits administration
A co-employment arrangement often comes with access to high-quality, cost-effective health insurance, as well as dental care, retirement benefits and other employee perks. The PEO will usually handle the employee enrollment for these benefits and process claims for you.
Compliance
PEOs typically have compliance experts who can help you protect your business from fines and penalties. Their area of expertise may include payroll tax law and reporting requirements, unemployment insurance, workers' compensation, hiring and HR compliance.
Risk and safety
In addition to workers' compensation insurance, PEOs sometimes provide safety audits and training programs to help you limit claims. They may also assist with Occupational Safety and Health Administration (OSHA) inspections.
Human resource support
In many cases, a PEO has HR professionals who provide HR services and support. If you already have an in-house HR person or team, the PEO partners with them both strategically and administratively.
Talent management
Some PEOs offer end-to-end talent services, like recruiting and strategic hiring, employee training and engagement, and performance management.
About India PEO
Shrofile ensures day-to-day guidance to help your business navigate Indian labor laws and regulations. Associate with our India PEO is the quickest and most cost-effective way to enter the Indian market.
Shrofile Blog
Shrofile's blog is your source for recruitment tips, career advice, industry news and the current happening
within the Indian and global job market.
Client Testimonials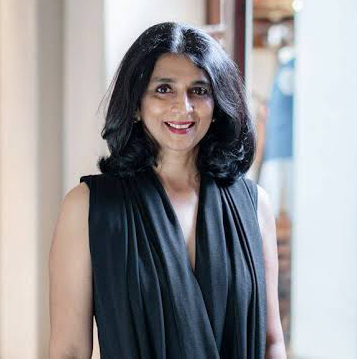 Tina Tahiliani
Executive Director

As an entrepreneur, I was so obsessed with product and marketing that I had scant time to think of the most important resource in any organisation - its people. My engagement with Neha Lal, and her team at Shrofile, in 2021 has resulted in a complete transformation in the way I think - In our people and HR processes, and in the culture of our company. Neha gives a project 150%. She goes that extra mile, even after the engagement is over, to ensure that the change she intended to bring about is enduring. Her biggest differentiator is that she tailor makes her solutions to address the different needs and gaps in each company's journey. Her approach is highly personalised, very creative, passionate and extremely thorough. She has engineered a profound transformation in our company - the results of which are already apparent just 6 months after her engagement ended. I met Neha as a consultant, but now she is a friend, mentor and true supporter of our brand. Thank you Neha and Team Shrofile!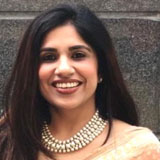 Gauri Grover
Group Head - HR Walsons Group and Securitas India
"We have been using Shrofile for overseas hiring. Shrofile has enabled us to screen candidates located across 10 countries and share their video interviews with evaluators / interviewers based in UK and India. We are dealing with multiple time zones and geographies. Shrofile asynchronous video interviewing platform has made it super easy for us. Candidates can respond when they want from any location; we can review them at our own convenience. The platform works seamlessly. It's self serve and the interface is simple and intuitive.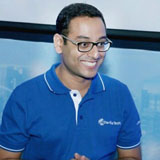 Gurpreet Singh
HRBP, Lead- Talent Acquisition (formerly) STL (formerly known as Sterlite Tech)
" STL used Shrofile's video profiling tool for our campus connect program and it helped us drastically reduce time, cost and efforts to screen students via traditional ways. We set up a few questions for candidates to respond & the candidates were able to respond to them through short videos. During the entire process there were no logistical challenges, no travel involved, no synchronisation of calendars. Each candidate got a fair chance and we got a very good gauge of their personality and communication. Since the pre-determined questions were same to all, the interviewer panel could track relative performance and compare making it more consistent and have same playing field across. Shrofile can change the way we hire today!"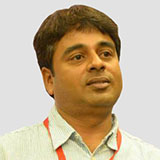 Babu Vittal
Entreprenuer, Formerly VP and Head HR Shopclues
"We used Shrofile at Shopclues for our internship hiring. We had a flood of applications and it was difficult for us to scan through so many profiles. We approached Shrofile for enabling the hiring process through their video interviewing platform. We got very good feedback from the candidates about their experience with Shrofile. We were able to swiftly shortlist and close the open positions. We could customise the questions and evaluate each candidate. The platform is completely self serve and easy to use. Shrofile also helped us position the process of interviews as innovative one and created the much needed buzz.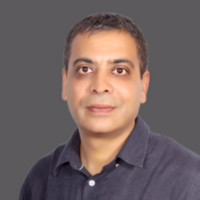 Natwar Nagar
Managing Partner Hotelivate
"Being in the recruitment industry for more than 20+ years, I have seen many innovations. I believe Video is the future. Shrofile is a platform I endorse for asynchronous video interviews, personality gauge of candidates and candidate engagement. Using Shrofile, the world of hospitality can go beyond a resume to understand the personality of individuals and gauge fitment. "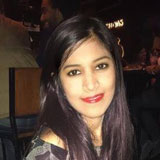 Ruchika Verma
Assistant Manager at K.C. Mahindra Education Trust
I love the platform! It really helped me show-off my personality to companies. The topics on the app enabled me to talk about my experiences in a structured way. The video recording process is simple as it allows camera shy people, like me, to talk about themselves. Can't think of any other platform which would enable me to showcase my soft skills in such a cool manner.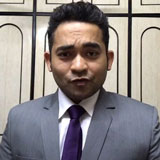 Anudeep March
Specialist Home Retention Consultant
Honestly, I did not expect an Indian startup to build something of this sort. It's a brilliant app and allows me to showcase those aspects of my personality which I've never been able to. The video making process is also fun, keep up the good work guys.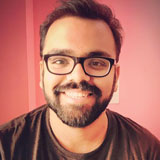 Anmol Chawla
M.Phil Clinical Psychology Trainee
Shrofile has given me a way to express who I really am. Video monologues project the personality of every individual and enables the viewer to experience the magic of one's personality. Creating videos and introspecting is something I look forward to everyday!
Contact
How can we help you? Contact us. E-mail, Phone. Send an e-mail! Send us your message by filling out the form below.
One of our advisors will be help you.