CXO Level Executive Search
Shrofile an Executive search firm, focusing on a CXO executive search, recruitment & headhunting hiring for professional companies.
We expertise in Executive Search, Leadership Consulting, Board Management, Interim Management, Manpower Optimisation and Retained Searches.
We assist in the recruitment of high impact CXO candidates for Start-Up, Scale-Up, SME & Larger Enterprises in Technology.
Leadership Hiring Expertise
Shrofile helped and helping organizations to find their most critical resources those are VP Level People, Executive Search and The Board Level Appointments.
CEO: The chief executive officer must understand every aspect of business and be able to lead the entire team. We assist you in finding a CEO with strong leadership qualities and a wealth of industry-specific knowledge.
COO: The Chief Operating Officer, who is second in command, will contribute to your company by managing all the administrative and operational tasks. We take pride in having the network's most skilled COOs.
CFO: We assist you in finding a Chief Financial Officer who is capable of handling all financial duties, including risk management, credit, investments, reporting, and budgeting.
CTO: Your company's chief technology officer will see to it that services and products continue to benefit from technological innovation. We assist you in finding a CTO who is skilled in innovation.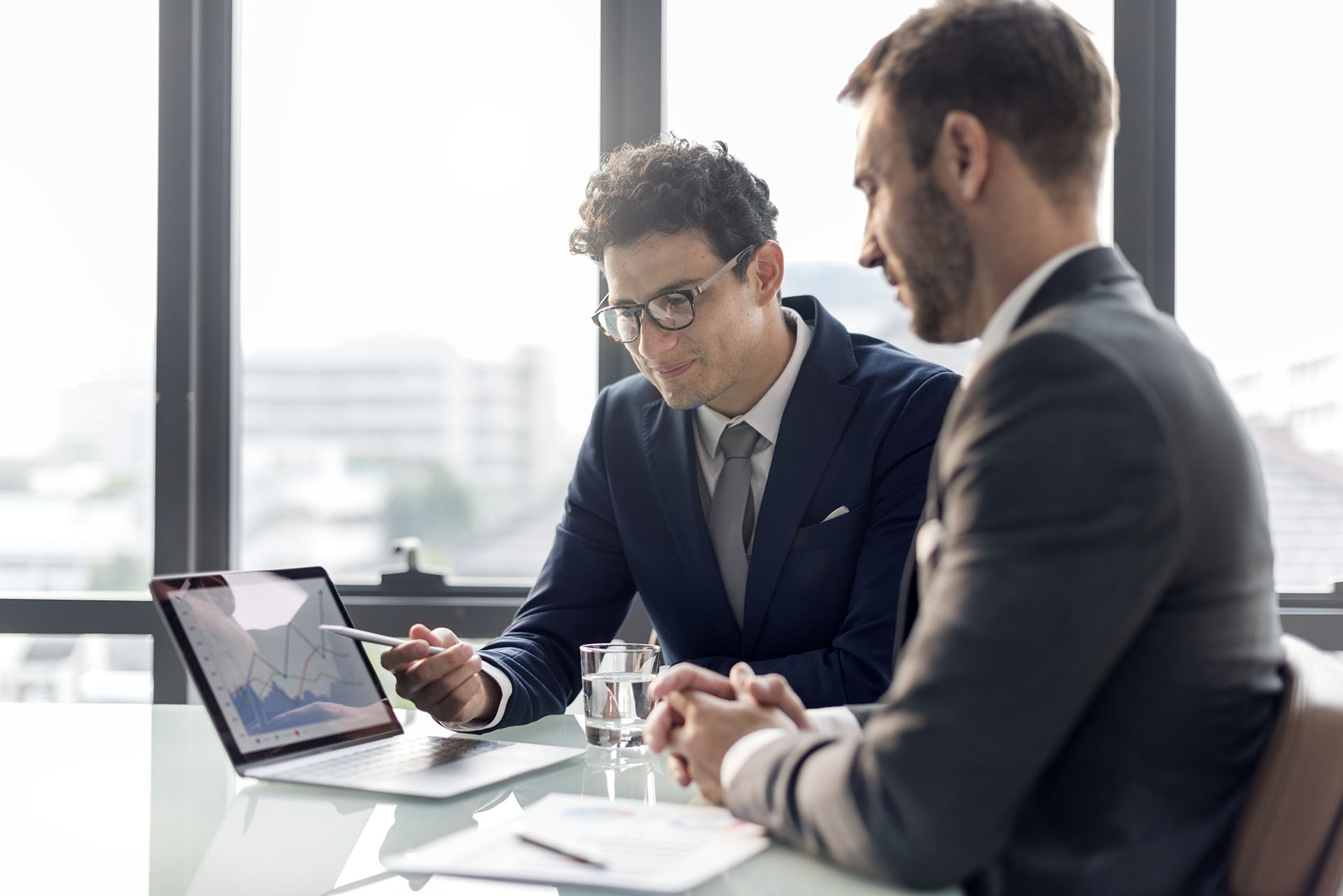 Comprehensive Process for CXO Hiring
Because the C-suite jobs are so important to any organisation, we take our time and exercise prudence in selecting you. The procedures we use to assist you in hiring hotshots risk-free and without fuss are as follows: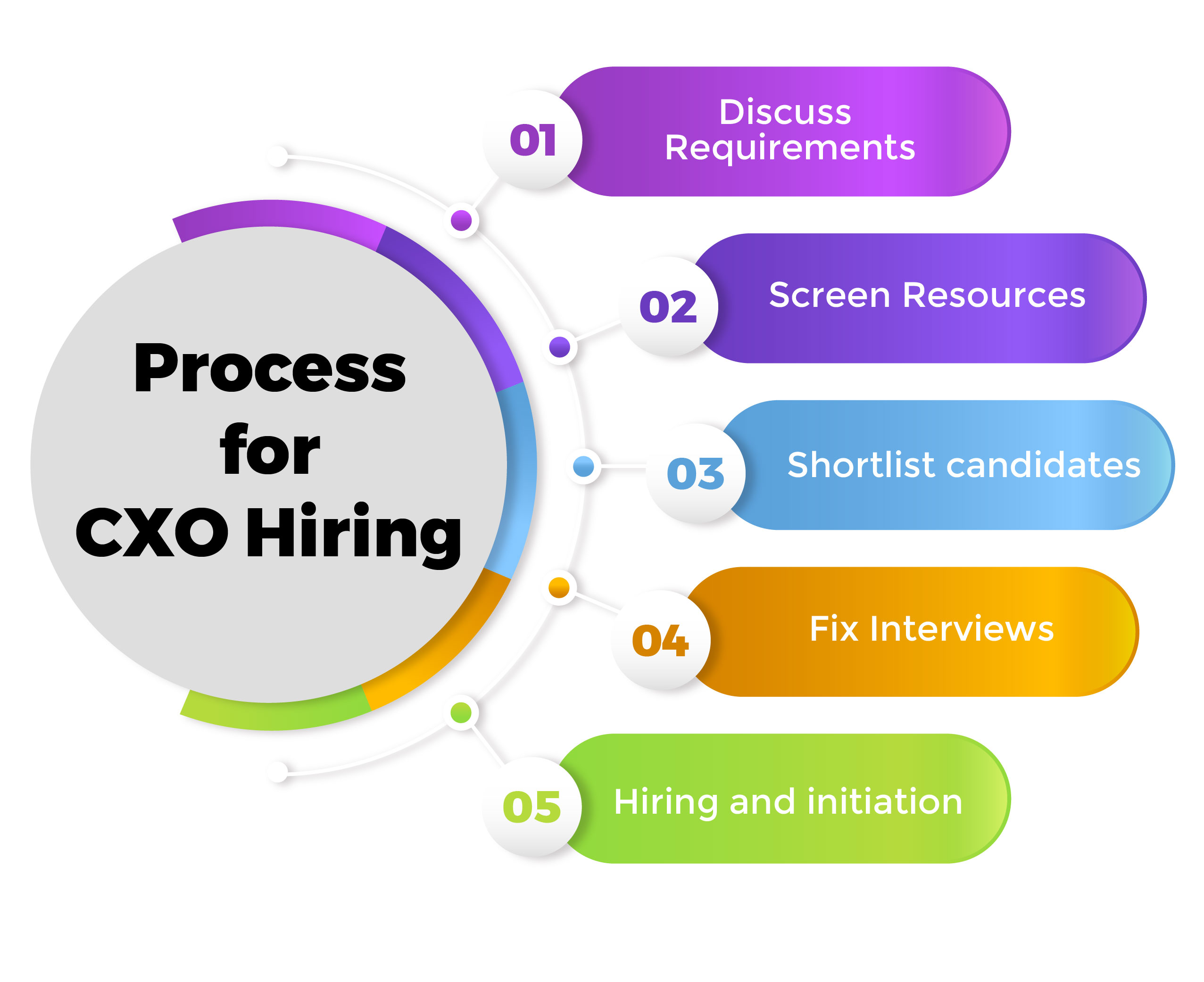 Discuss Requirements
Our approach is to have a detailed conversation with clients to understand all the details of the mandate.
Screen Resources
Our recruitment process involves mapping, hunting, internal databases, social media, and the internet in order to identify the right candidates.
Shortlist candidates
The candidates we provide to our clients are specifically matched to the requirements set by the client, ensuring that their skills and experience are 100% aligned with their needs.
Fix Interviews
We schedule the interviews with the selected candidates for the upcoming 10 to 12 working hours. The interviews are sharp and productive because the candidates have senior roles and are familiar with your business.
Hiring and initiation
Once you have found the ideal candidate for your specifications, we assist you throughout the full recruiting process. Our team manages all correspondence and documentation. We continue to offer support services even after the hiring process is through.