Talent Assessments and Performance
Talent Review and Analytics is a strategic HR process that goes beyond performance management and focuses on developing employees' potential for the future. Talent Analytics involves using statistics, technology, and expertise to analyze large sets of people data, helping organizations make better decisions about their workforce.
Performance Management
Performance management is a continuous process that involves setting clear expectations, providing regular feedback, and evaluating an employee's performance in meeting their goals and objectives. It encompasses various HR processes, such as goal-setting, coaching, feedback, development planning, and performance evaluation, to help employees achieve their potential and enhance organizational productivity. The primary aim of performance management is to align employee performance with organizational goals, identify performance gaps, and develop strategies to close those gaps.
Performance Management includes:
Designing and Implementing Performance Management Programs
Selection and Evaluation of Performance Management Systems
Cascading Goal-Setting Processes
Conducting Performance Reviews and Appraisals
Coaching Managers on Effective Performance Conversations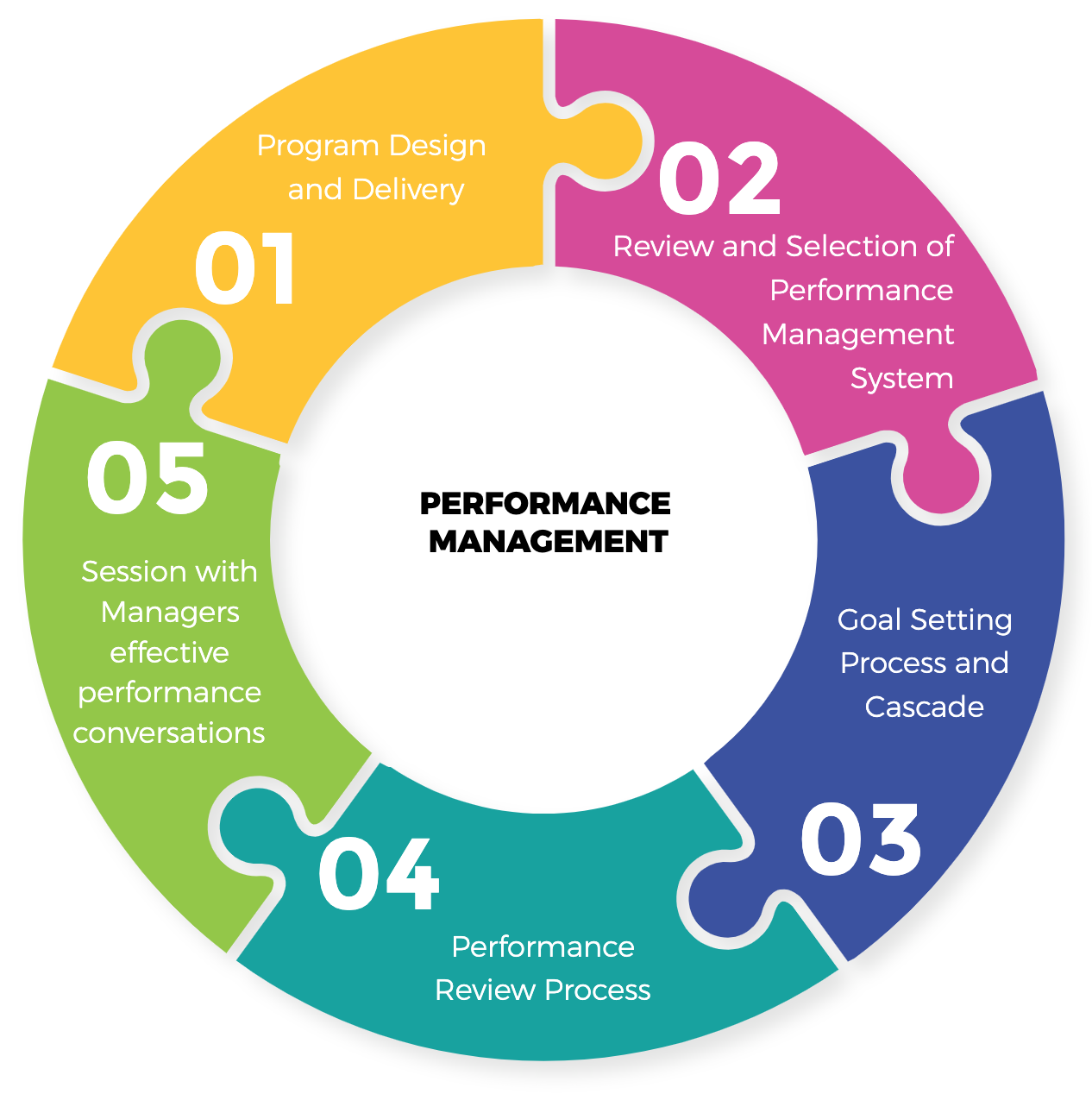 Talent Assessment and Review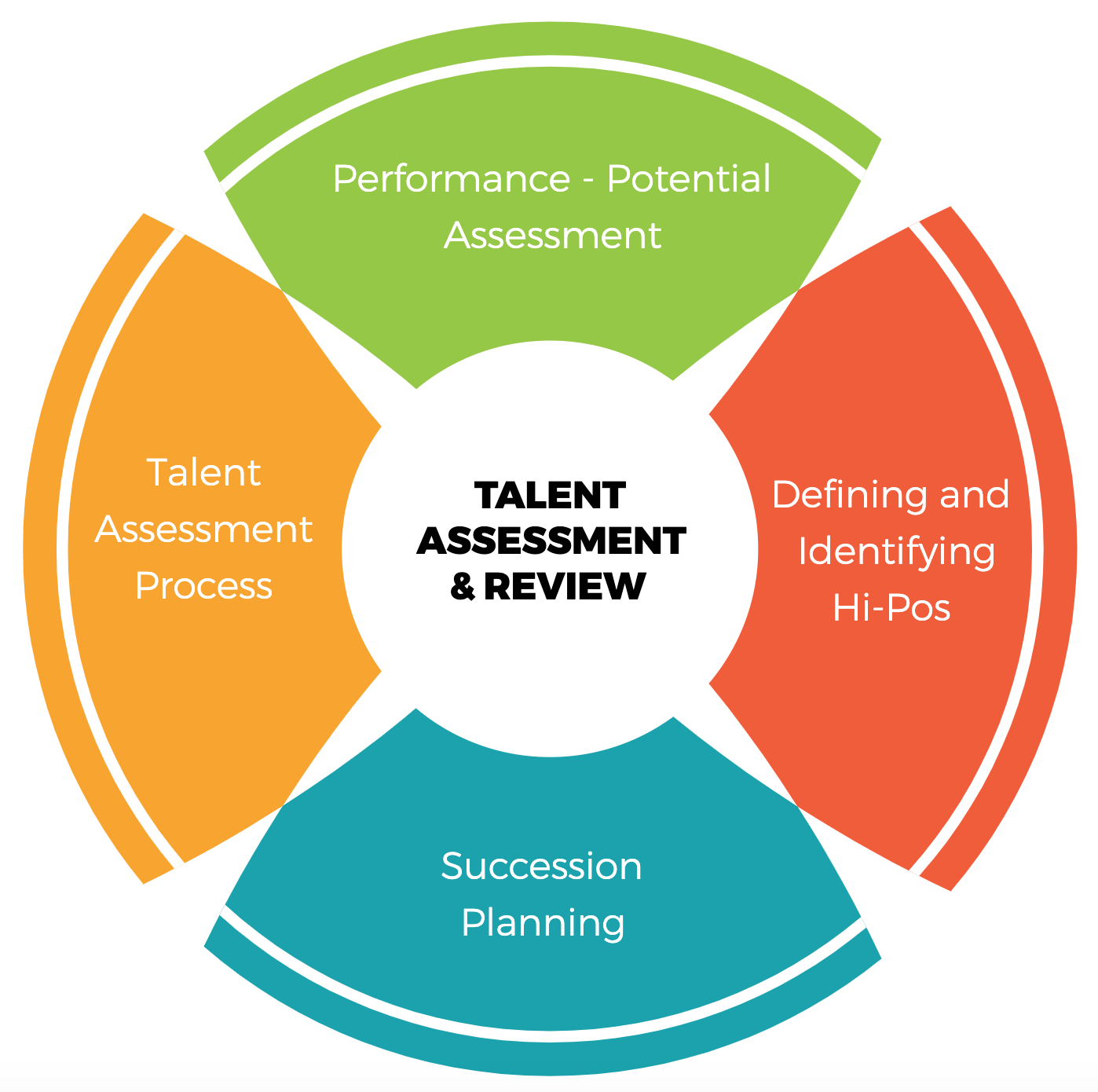 Strategic Talent Assessment and Review is a crucial aspect of talent management, where leadership analyzes various components of the talent management system. This process involves:
Conducting Performance-Potential Assessments
Identifying High-Potential (Hi-Pos) Employees
Developing Succession Planning Strategies
Implementing a Talent Assessment Process
Workforce Analytics
Workforce analytics is a data-driven approach that utilizes algorithms to analyze employee data and provide ROI evidence for workforce-related decisions. It helps organizations gain insights into future workforce planning and is commonly used in talent management, where the focus is specifically on leveraging employee data.
Workforce Analytics include -
Defining Key Performance Indicators (KPIs) for HR metrics
Establishing clear and consistent definitions and measurement criteria for KPIs
Developing a comprehensive workforce analytics scorecard to track and measure HR metrics
Conducting regular reviews of data availability and accuracy to ensure the reliability of the scorecard.