Talent Assessments and Performance
Talent Review and Analytics process follows an organization's performance management process (which is primarily focused on current employee performance) and is more focused on employee development and potential for the future. Talent analytics, generally speaking, is the application of statistics, technology, and expertise to large sets of people data which results in better decisions for an organization.
Performance Management
Performance management is a corporate management tool that helps managers monitor and evaluate employees' work. Performance management's goal is to create an environment where people can perform to the best of their abilities to produce the highest-quality work most efficiently and effectively.
Performance Management includes -
Program Design and Delivery
Review and Selection of Performance Management System
Goal Setting Process and Cascade
Session with Managers effective performance conversations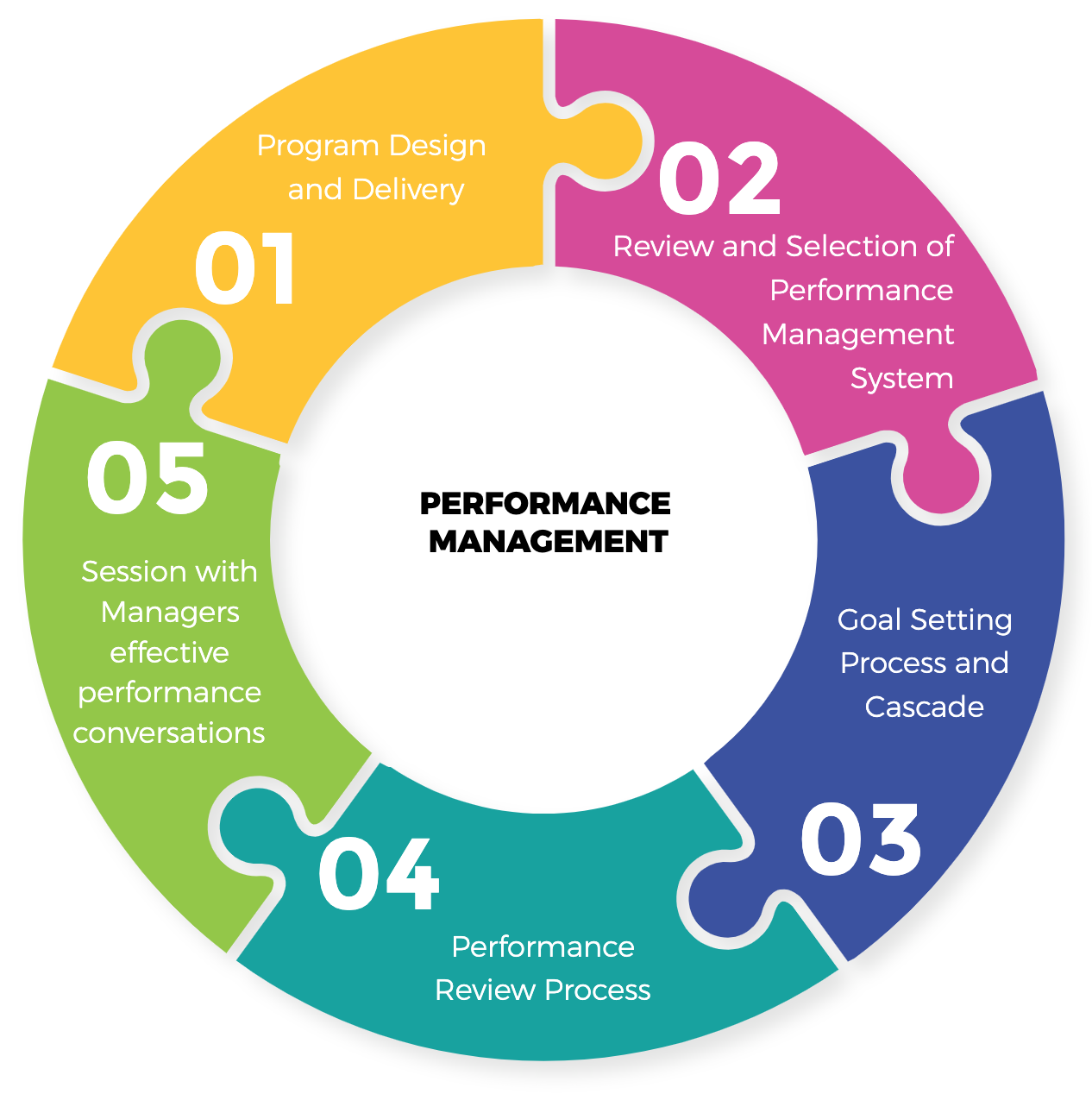 Talent Assessment and Review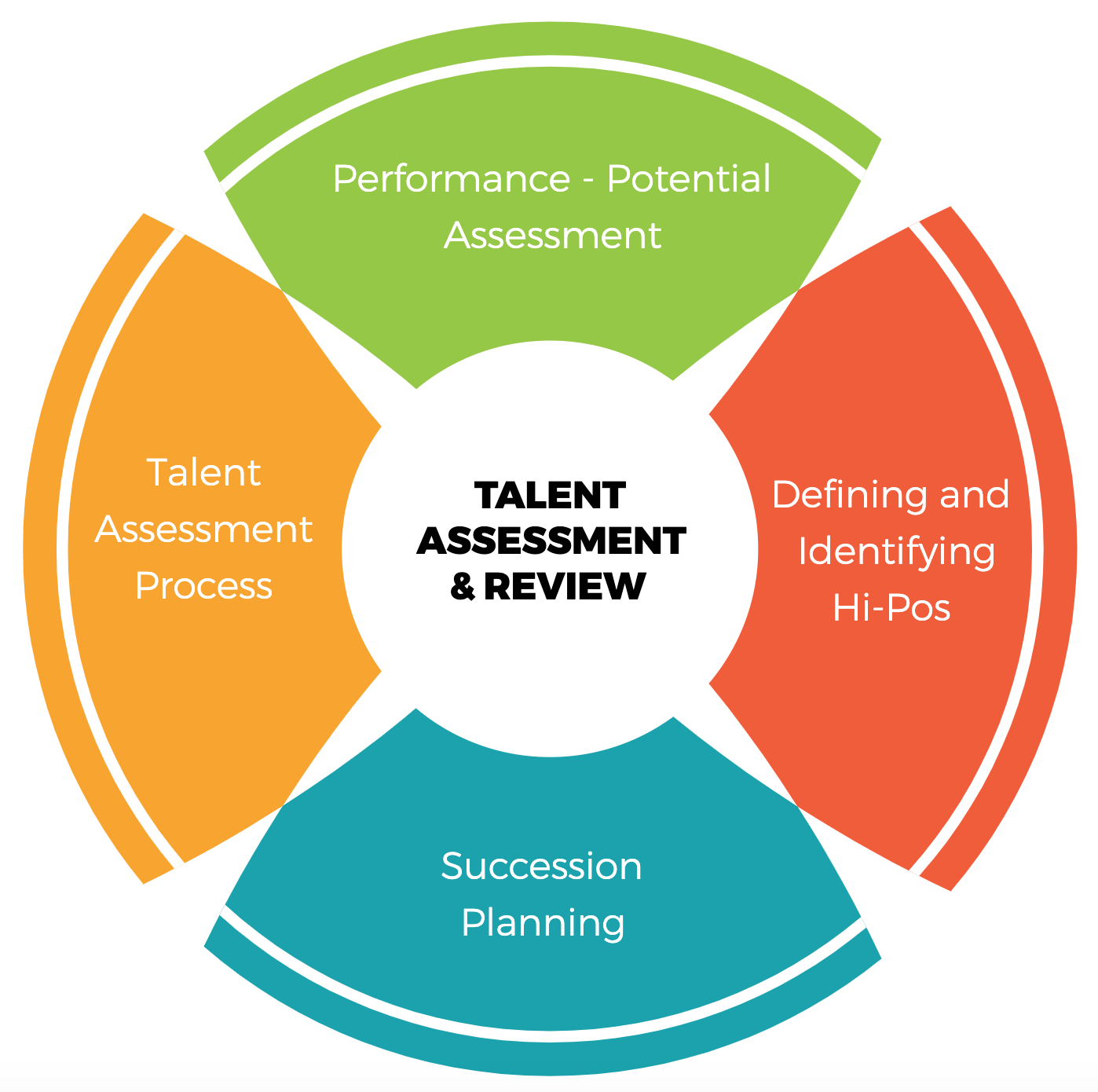 Talent Assessment and Review is an important aspect where the management or the leaders analyze different aspects of the talent management system. It includes
Performance - Potential Assessment
Defining and Identifying Hi-Pos
Succession Planning
Talent Assessment Process
Workforce Analytics
Workforce analytics is an algorithm-based model that is applied to employee data in order to provide Return-on-Investment (ROI) evidence for workforce-related decisions, as well as gain insight on future workforce planning. Workforce analytics are typically used in Talent Management where the focus is specifically on employee data.
Workforce Analytics include -
Defining metrics for key people process
Agreeing on definitions and measurement criteria
Developing Workforce Analytics Scorecard
Review of Data Availability for accuracy of Scorecard