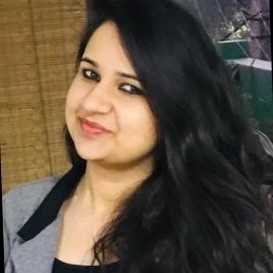 Numerous challenges are encountered by anyone who intends to take up
recruitment as a career
. The work is such that it is influenced by economic fluctuations, an excess number of fresh graduates, and the demand and supply curve defining any particular sector.
So, there may arise certain circumstances wherein there might be hundreds or even thousands of applicants for a single vacancy.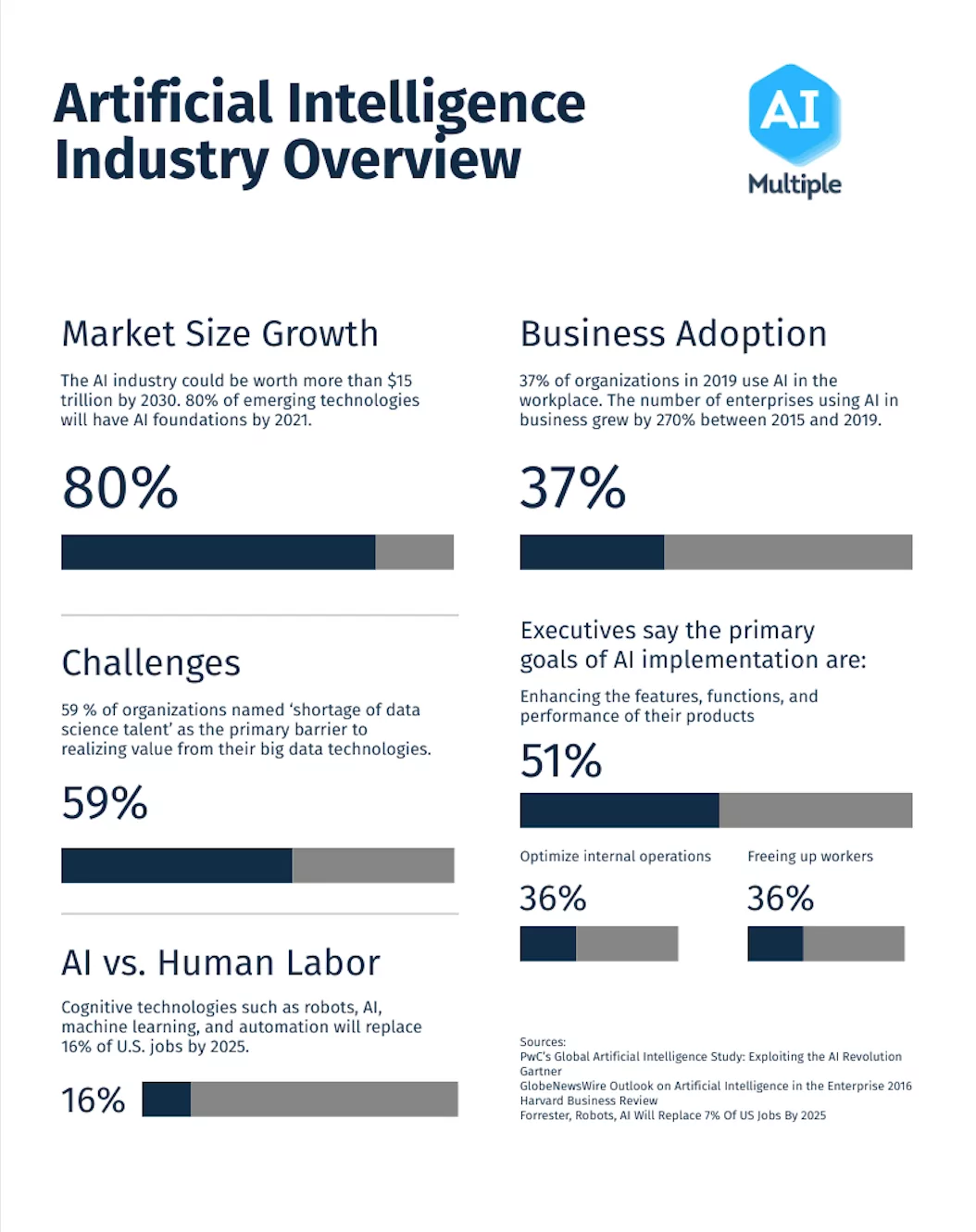 This makes the deal tough for candidates and the recruiters as well who are then required to shortlist the candidates, and the work can become tedious. AI technology comes to the resource of recruiters in such circumstances. AI has left an undeniable impact in the recruitment sector and continues to do so with each passing day. In this article, we can discuss more regarding the same.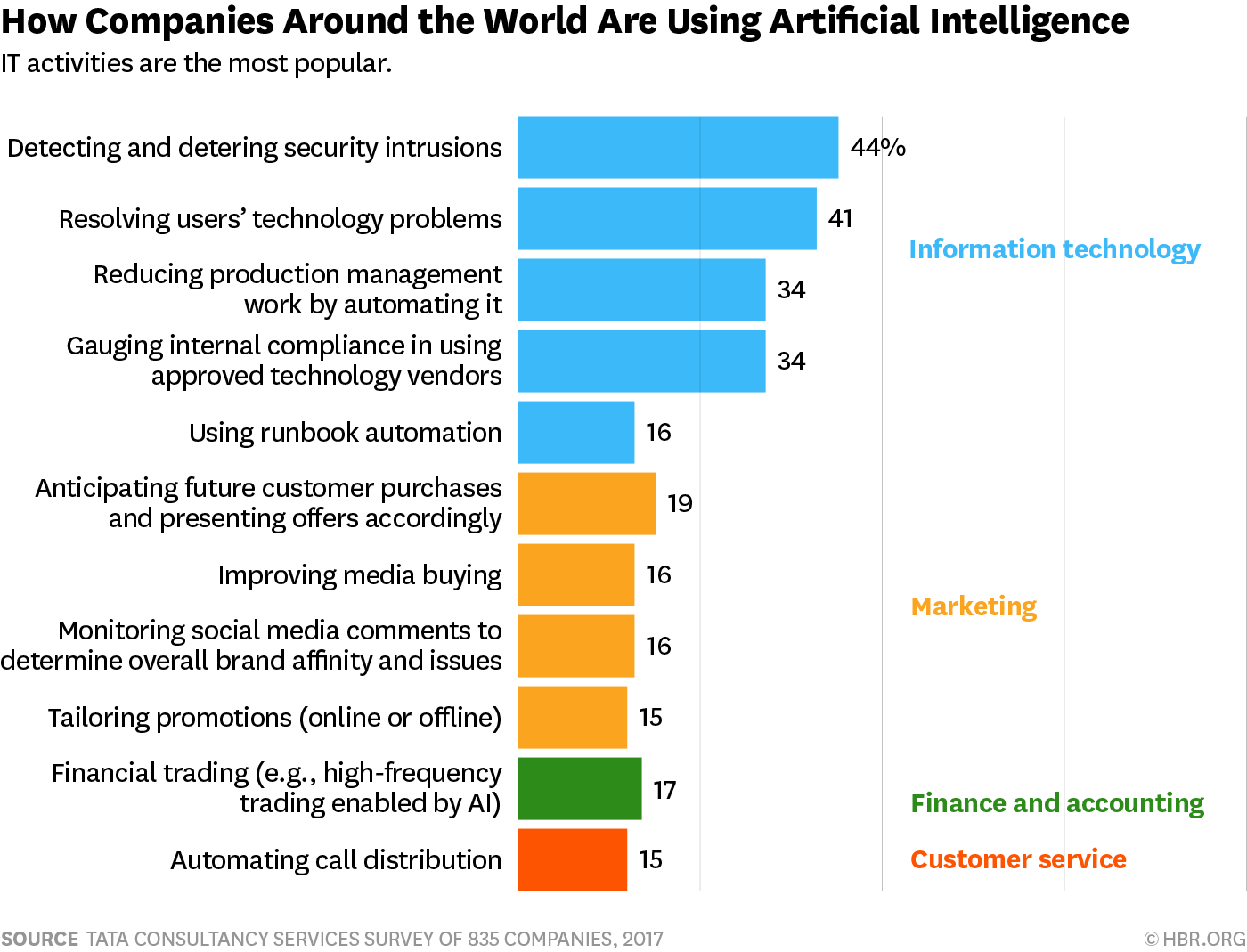 What application does AI find in recruitment?
AI is the acronym for Artificial Intelligence. The jest of AI is that herein, the software performs tasks that humans generally do otherwise. A few of such tasks are vocal and visual recognition, decision making, and translation.
Agents and recruiters have been using AI for a long, and a few of the implements of AI are nowadays more commonplace than they have ever been earlier. One such example is the AI-powered Applicant Tracking System (ATS) which uses phases or keywords to scan through hundreds of CVs. Shortlisting candidates hence simplifies.
At times, such cases arise wherein job seekers express their dissatisfaction over their CVs being scanned by ATS. The candidates feel that a keyword search should not withhold the power to shortlist or not shortlist their CV. The shortlisting should instead be conducted based on their personality traits and quality of experience.
This problem will be nullified if the recruiters were to go through every CV individually for shortlisting. But the processes, then, may take weeks to complete. This is not a feasible arrangement for the candidates and hiring organizations alike, because they are both waiting to hear from the recruiters.
As many as 52% of recruitment leaders believe, that the identification of the best-suited candidates from the pool of applicants is the most difficult section of their job. As per the globally prevailing trends in recruitment, this becomes a job unfit to be conducted manually.
Implements of AI in recruitment span beyond application tracking and extend to nearly the entire hiring process. This includes sourcing, pre-selection, and onboarding.
Let us take a look at the top ways in which AI is transforming the recruitment process: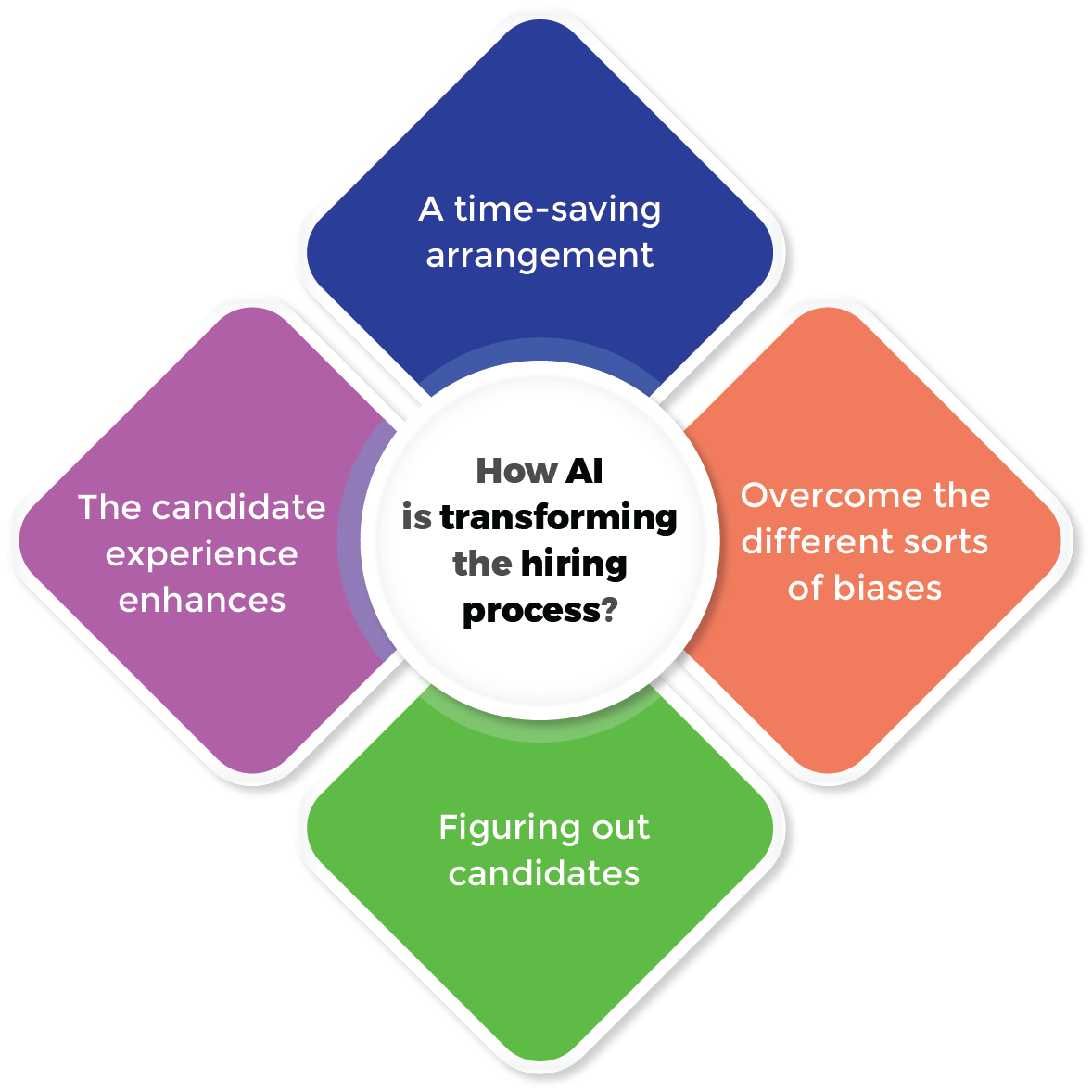 1. A time-saving arrangement
One can expect a recruiter to be busy. So, AI technology automates a few of the time-consuming and tedious tasks for the recruiters. The more automation takes place in the recruitment process, the better it is for the recruiters.
Just as an instance, an AI-powered chatbot can answer simple candidate questions, schedule interviews, and screen candidates. This way, a recruiter can be sure that his work is being carried out comprehensively and efficiently. The work of sending out job offers has also been automated by a few of the top organizations from across the world, and it is a trend that is gaining momentum.
2. Overcome the different sorts of biases
When an organization is in a bid to figure out the best-suited candidates for its job openings, then it can do away with the biases that would only cloud the judgment. A few of the implements of AI in recruitment help do away with these biases. Some tools are such that they allow recruiters to write a bias-free job advertisement by using augmented writing technologies.
Herein, predictive analytics may be used by the preselection software for calculating how likely a candidate will be successful in a particular role. This leads to data-driven hiring decisions rather than ones made on one's gut feeling.
3. Figuring out candidates
By using AI-powered software, people's online presence becomes easy to analyze via their public data such as social media profiles. Predictions can be further made over this data. This may involve something like how likely a candidate is to accept a job offer and what are the job roles in which he is going to be interested.
Similarly, one can also evaluate those candidates' profiles that have already begun to work in the company. So, when all the available information is combined, then, the software can figure out the candidates who have similar skill sets and personalities. It, hence, becomes easier to center down upon the candidates who would be interested in any particular job openings that are available. The relevant job adverts can then directly be directed towards them.
4. The candidate experience enhances
Let us once again turn our focus towards the AI-powered chatbot that we had earlier mentioned in the article. The chatbot stays operational 24/7 to respond to candidates' queries.
This goes to show that the chatbot is well placed to efficiently guide a candidate through the recruitment process, based on its high availability. A candidate derives instant answers as and when he requires them. This is just one of the ways how AI implements to enhance the candidate experience.
A few pitfalls of using AI in the recruitment process should be looked into
Certain instances go to show that AI can but have a limited role in the recruitment process. While this role is very important, the value of human intervention can never be mitigated.
Let us consider an instance that specifies this statement. By using AI technology, it may be possible that certain subtleties are identified in the candidate's conduct. It takes the discerning eye of the camera to identify these subtleties.
But, one has to consider that these subtleties had occurred because the candidate was nervous, and not because he was cheating. It is extremely unlikely that AI is ever going to replace human elements, such as contextual understanding and empathy.
Let us consider another similar situation towards which we should bring our focus. A keyword search is going to shortlist the candidates who have the right sort of work experience. But, they may fail to identify matters such as the candidate changing his job four times in a year.
In corporate circles, employees sometimes believe that across time, as AI begins to replace humans, numerous of their jobs will be at risk. This is a myth, and even as impacts will be there, they won't be too bad.
In a majority of cases, it is only the easy to automate and repetitive jobs that AI and automation will take over. This is intended to make life easier for the workforce.
The future of AI and automation in the recruitment industry
AI is transforming the recruitment hemisphere at an unprecedented pace and a few of the premium AI-driven applications are already in action. But the effect is only going to be enhanced over time, as even more applications come into the picture.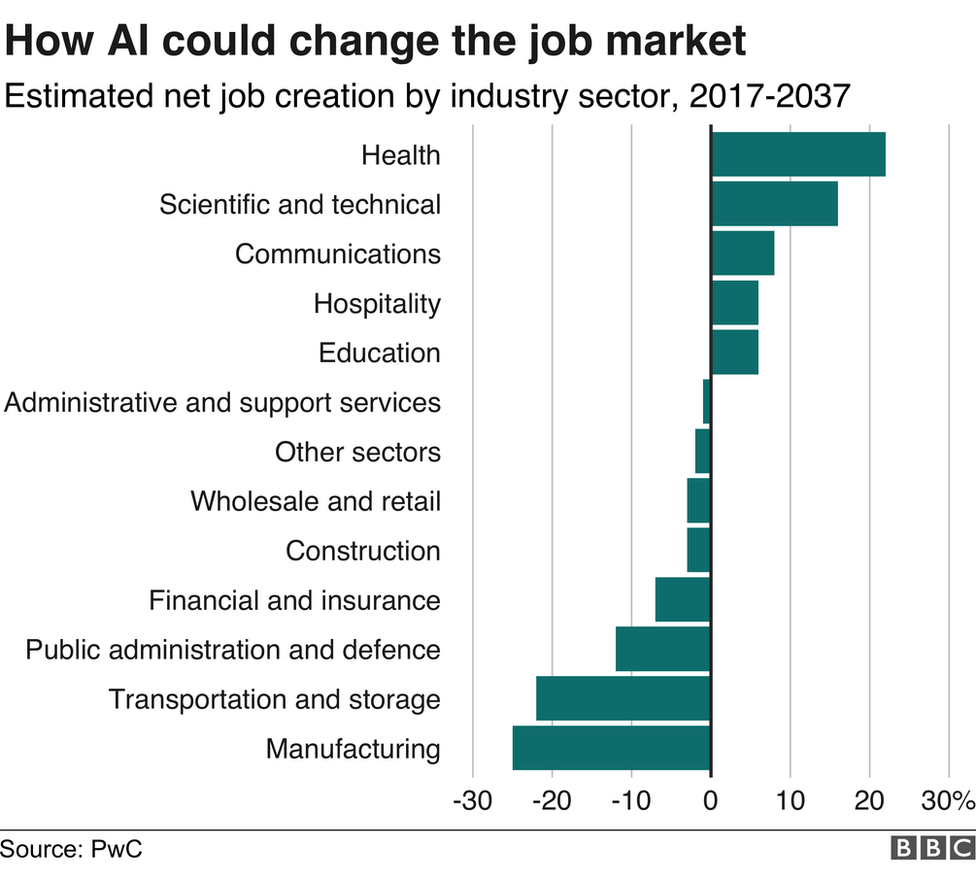 At such a time, organizations should keep their approach towards the adaptation of AI technology proactive, such that they do not miss out on the benefits that AI brings for them. This will yield a winning edge for them and help them stay relevant with the times.
For more Updates
Website – www.shrofile.com
Facebook page – https://www.facebook.com/shrofile/
Twitter page – https://twitter.com/shrofile
Linkedin Page – https://www.linkedin.com/company/shrofile/
YouTube Page – https://www.youtube.com/channel/UChVfJqpTjx1dHJ2xq_dMtAw
Instagram Page – https://www.instagram.com/Shrofile/