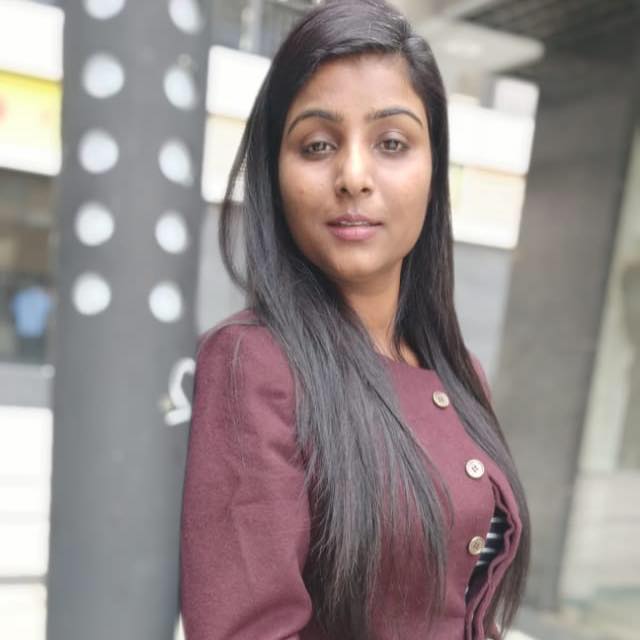 Executive Search Consultant
The
Linkedin profile
page is an establishment of personal branding. Building your brand allows you to expand more and gives you better opportunities, as LinkedIn is a beneficial networking tool it is not at all easy to have a different way of projecting yourself as other users are also trying to stand out.But just a few improvements in your profile can create a big impact on the other users. You just have to stay calm and have to take out 5 minutes to take your LinkedIn profile to the next level. If you are someone who is struggling to stand out in your business, build your network, boost leads and increase revenue then you may have not created your LinkedIn profile correctly.
As a new search engine optimization algorithm is changing constantly it becomes difficult to extend on a huge platform but, if you build your profile and do a few improvements to it then you can surely gain revenue, build networks, generate leads, and so on.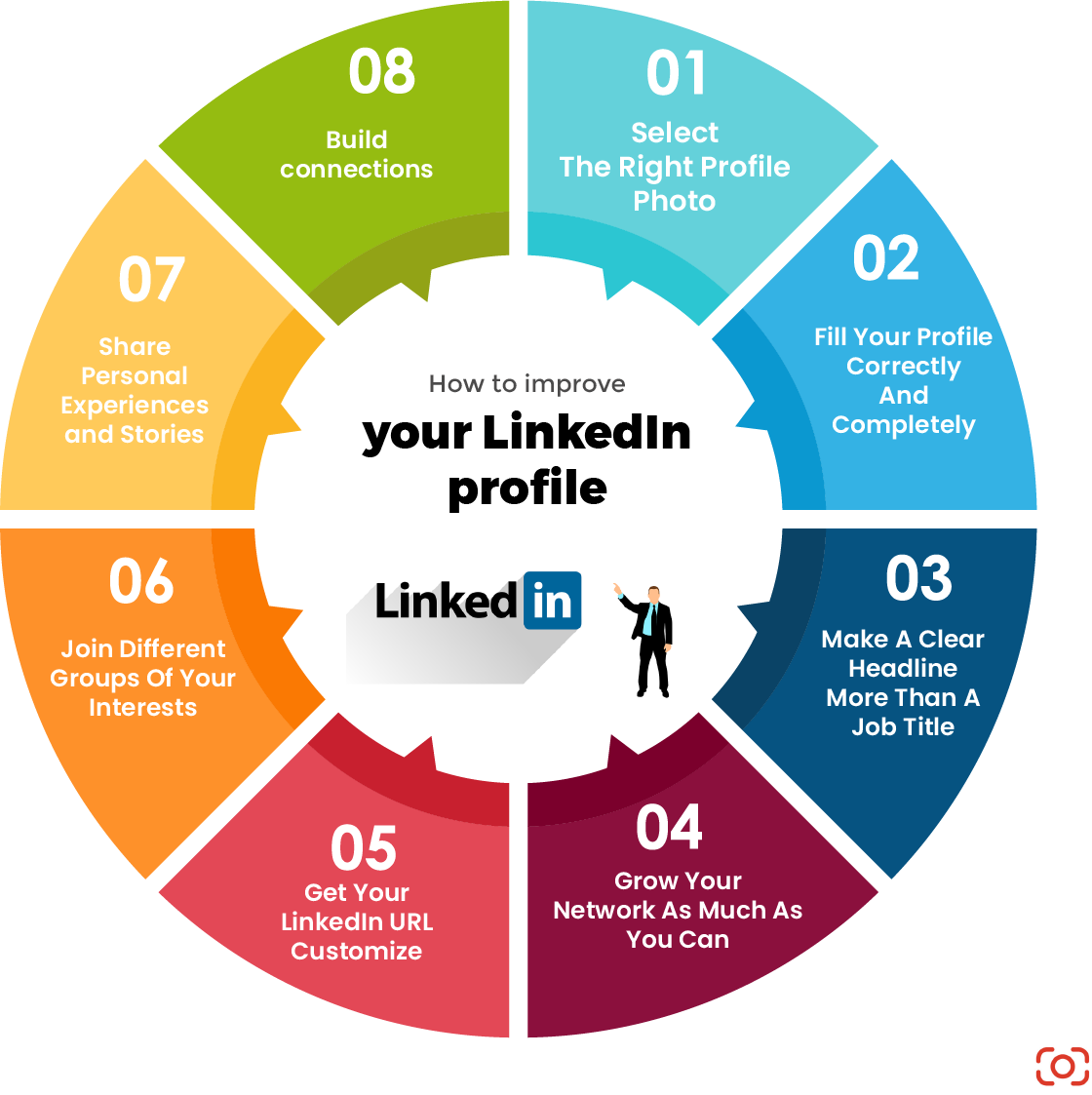 Here are a few tips that can enlighten your LinkedIn profile.
As a LinkedIn user, it is important to have the right profile photo not just friendly but it should look professional. As profile photos are also called the main attraction of your profile it is also important to have a good background picture that in short sums up your profile and gives a person an idea about your business or work.
2. Fill Your Profile Correctly And Completely
The reason to fill your profile correctly and completely is that the most filled profile comes at the top of recruiters' search so it is important to maintain a profile that is filled accurately. Make sure that you check every section of your profile and fill it in as many times as you can.
3. Make A Clear Headline More Than A Job Title
Your profile headline should just not describe your job title but it should be more than a job title. Make a headline a bit more about how you do your role or what are the things you are good at. This will give the recruiter understanding of your work and make it easy for them to hire you.
4. Grow Your Network As Much As You Can
As networking is the next big important thing and one of the easiest ways to improve your profile. You can make connections with different people you want to have a connection with and it will effectively make your network vibrant and up to the interval. As correct networking will make you recognize the pros and cons of the right content strategy.
5. Highlights The Services You Offer And Relevant Skills
One of the sharpest wins on LinkedIn is identifying the best relevant skills and services that you can offer. Take time to have a great selection of your skills and give a platform to people for endorsing you. Putting a long list of skills in which you are not good at can cause you trouble so honestly put up the skills that you genuinely feel you are good at.
6. Get Your LinkedIn URL Customize
Your LinkedIn URL right now would look simple, but you can customize your URL as LinkedIn allows you to personalize the URL so that you can add your brand or professional outlets that showcase your personality. Updating the URL will give more recruiters engagement in your profile.
7. Join Different Groups Of Your Interests.
LinkedIn has a big community of people and has many different groups that offer a variety of educational sessions and activities that make you learn about several aspects of life, business, personal branding, etc. You can join groups that belong to your interest and can gain knowledgeable communications and interesting offers through these groups.
8. Connect With The Audience
Your views and your connection with the audience tell a lot about your personality, whatever you post on your LinkedIn profile try to engage your audience with your content. Ask questions, give answers, get people's views, make them a part of your life and mainly a part of your profile.
9. Share Personal Experiences and Stories
People love to read personal stories because it gives them motivation and apart from that it gives them a clear picture of how to handle situations. Share your experience with them and this makes the audience relate to your content.
10. Stay Patient And Consistent
Patience and consistency is the crucial thing that you should follow, remember that your profile will not grow immediately you have to stay focused on your goal and be patient with your actions. The next most important thing is the consistency you have to remain consistent with whatever actions you are putting up with. These two things will help you in making your profile stand out.
11. Build connections
LinkedIn is a huge platform that connects you with different people around the globe. Building a connection that benefits your personality and enables you to grow is essential for building your profile. Especially connecting with people who have a different perspective towards everything is important because they in a way give you interesting content ideas.
Summing Up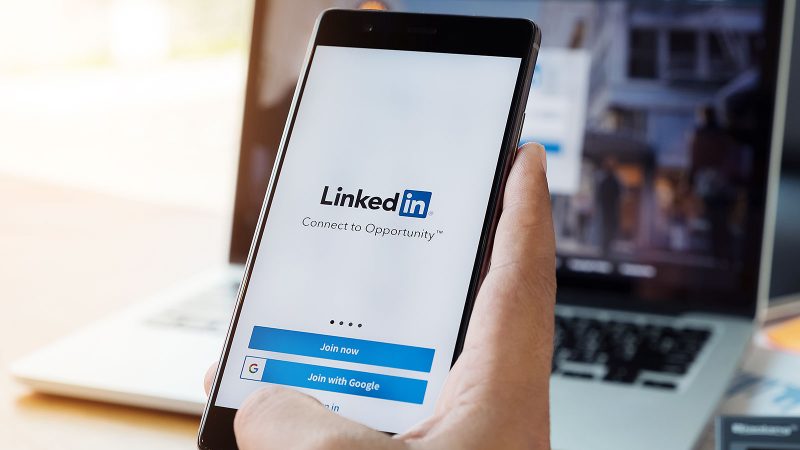 These are some basic things that you can do to improve your LinkedIn profile and that can assist you in gaining a dominant and effective network. LinkedIn is an informative platform that encourages hardworking and strategic people who strategize every step and carefully maintain a good profile. Following these basic steps will make your profile stand out among other users.
There are so many updates that you have to take care of while building a LinkedIn profile, you can start marketing correctly through LinkedIn if you follow the primary tips. It is a platform for job seekers, professional marketers, freelancers, and people who love to do any side hustle in life. So you can start building a LinkedIn profile in the best way by following these steps.
For more Updates
Website – www.shrofile.com
Facebook page – https://www.facebook.com/shrofile/
Twitter page – https://twitter.com/shrofile
Linkedin Page – https://www.linkedin.com/company/shrofile/
YouTube Page – https://www.youtube.com/channel/UChVfJqpTjx1dHJ2xq_dMtAw
Instagram Page – https://www.instagram.com/Shrofile/