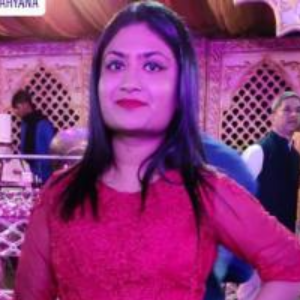 With the emphasis on identifying the best candidate for the job and learning as much about them as possible,
second-round interviews
are becoming more common in these competitive days. The second round is less about getting to know you and more about how the
hiring manager
sees you in the company.
The second interview is a chance for both you and the company to see if they're a good fit. Additional concerns will arise if you and your company partner decide to go forward. In addition to additional interview questions (hello, pay expectations), Second round interviews will assist you in negotiating the final job offer. If you get a second interview, it's a second chance to convince an employer that you're the best person for the job.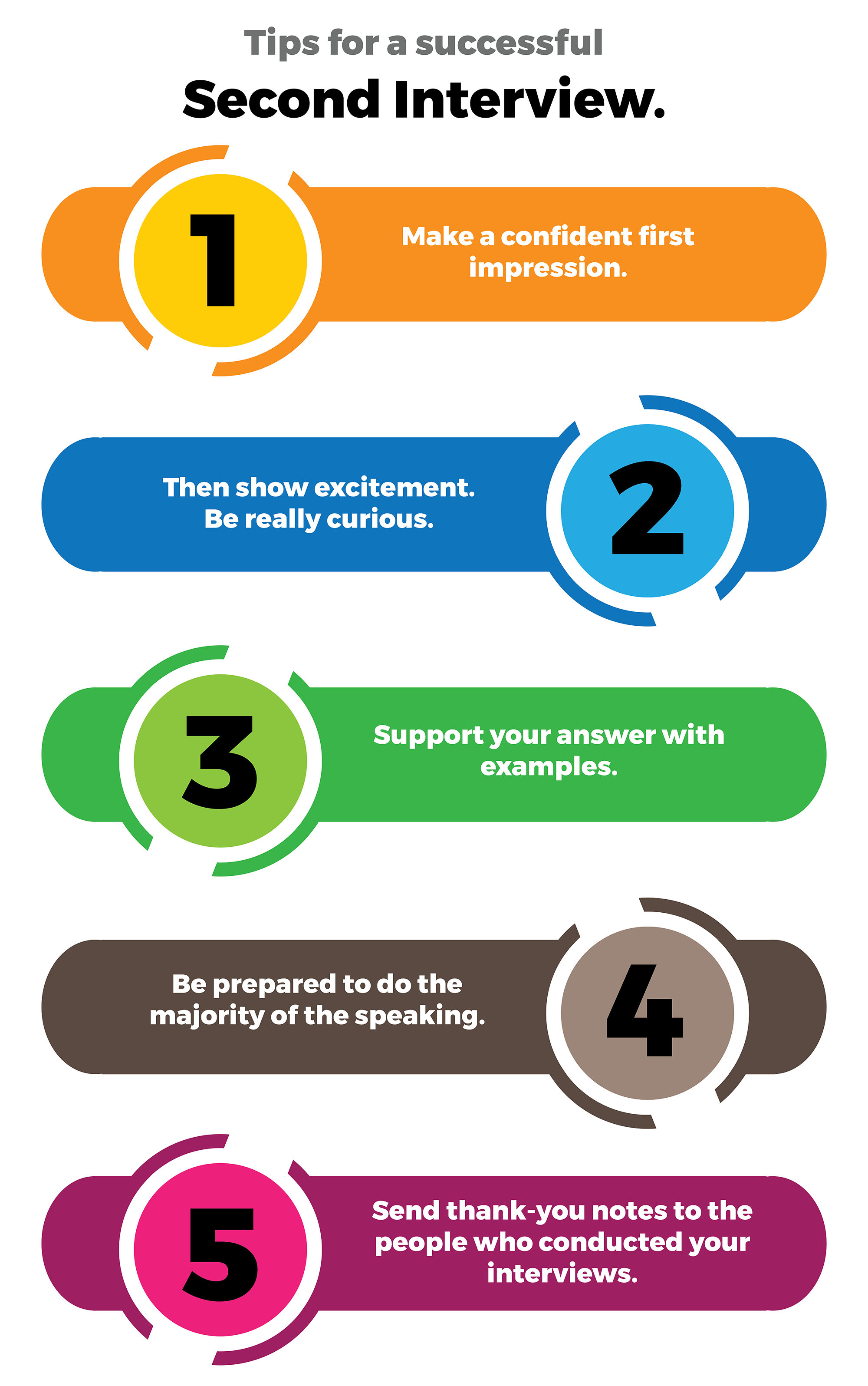 What should you expect when you arrive?
Expect to be pushed to your limits. When compared to the first interview, the second round might often feel more intense. This is partly due to the fact that you may believe you are getting closer to securing the job and so the stakes are higher, but it is also due to the fact that the interviewer will want to push you and possibly put pressure on you in order to see how you respond. He or she will have recognized some deficiencies they noticed during the first stage and will ask you further questions about those weaknesses. They may even tell you why they are hesitant to hire you at this point. This is to see how you react and respond, as well as whether or not you are able to demonstrate that you are serious about this position.
Questions to expect during a second interview:
Every employer employs a different set of interview techniques, but second-interview questions frequently demand you to disclose not only your competencies but also your ethics and values, as well as how they align with the company's culture.
How to prepare for a second interview?
Now that you know what will be discussed in your second interview, you can start preparing for it. To begin your new interview, use the information you obtained for your previous interview about the industry, the company, and your applied job role. To have a better grasp of the company, its mission, aims, philosophy, and management style, among other things, study industry journals, the firm's website, news articles, and annual reports as part of your research. Make sure you thoroughly research the job description so you can connect your skills, interests, and experiences to the job's needs.
Find examples of how you've led a team, managed a project, or turned a bad situation into a good one as evidence of your abilities. In the end, the employer wants to know that you can handle yourself when issues arise, as well as hear about how you have previously dealt with challenging job conditions or adapted to changes.
Then recall your very first interview with the company, if you have one. What were the key areas of concentration for the hiring manager when making his or her decision? This time around, it has already been indicated that you should be prepared for an even greater concentration on these themes than you were last time. Make note of any new instances or information that you may be able to present when discussing your successes in order to guarantee that you receive the best response possible from your audience.
Examine the information that was supplied to you during your first interview, as well as any other materials that have been provided to you since then. The investigation into any concerns of extraordinary importance should be conducted in greater depth. Prepare yourself to respond to questions based on the information you've accumulated thus far.
Interview strategies for the second round
Make sure that your responses and queries are as specific and detailed as you possibly can.
Do not lose your professionalism or imagine you have already been hired for the position.
Second interviews may include a tour of the office; be courteous and ask questions without interrupting prospective future coworkers at this time.
Keep an optimistic attitude and keep in mind that you've already made a favorable impression.
Throughout the interview, make an effort to establish a connection with the interviewer, especially if he or she is a senior member of staff or your possible line manager.
Thank the interviewer for providing you with another opportunity to present your case.
2 Frequently Asked Common Second Interview Questions and Answers
What made you wish to take on this position?
ANSWER: " When I looked through your current client list, I noticed that you have clients from a variety of different industries. Your ability to establish a distinct voice for each customer pleased me as well. I also looked at the social media profiles you managed and found them to be quite professional. My excitement is centered on learning about the creative process that establishes a client's voice and visual identity."
Is there anything from your last interview that you would like to go over again?
ANSWER: In the first interview, we talked about the types of clients you generally work with and how they came to be there. However, thereafter, I conducted some additional investigation and discovered a few organizations that did not appear on your "normal" customer list of companies. What led to the development of those ties, and how do these accounts differ from your ordinary account?
How should I prepare for a second interview?
ANSWER: Here are some preparation tips for the candidates who are preparing for the second interview are like:
Request the agenda.
Get to know your interviewers.
Conduct research
Refresh your knowledge of your trade
Go over the notes from your first interviews.
Practice answers to common interview questions.
Put on appropriate attire.
Prepare interview questions for your interviewers.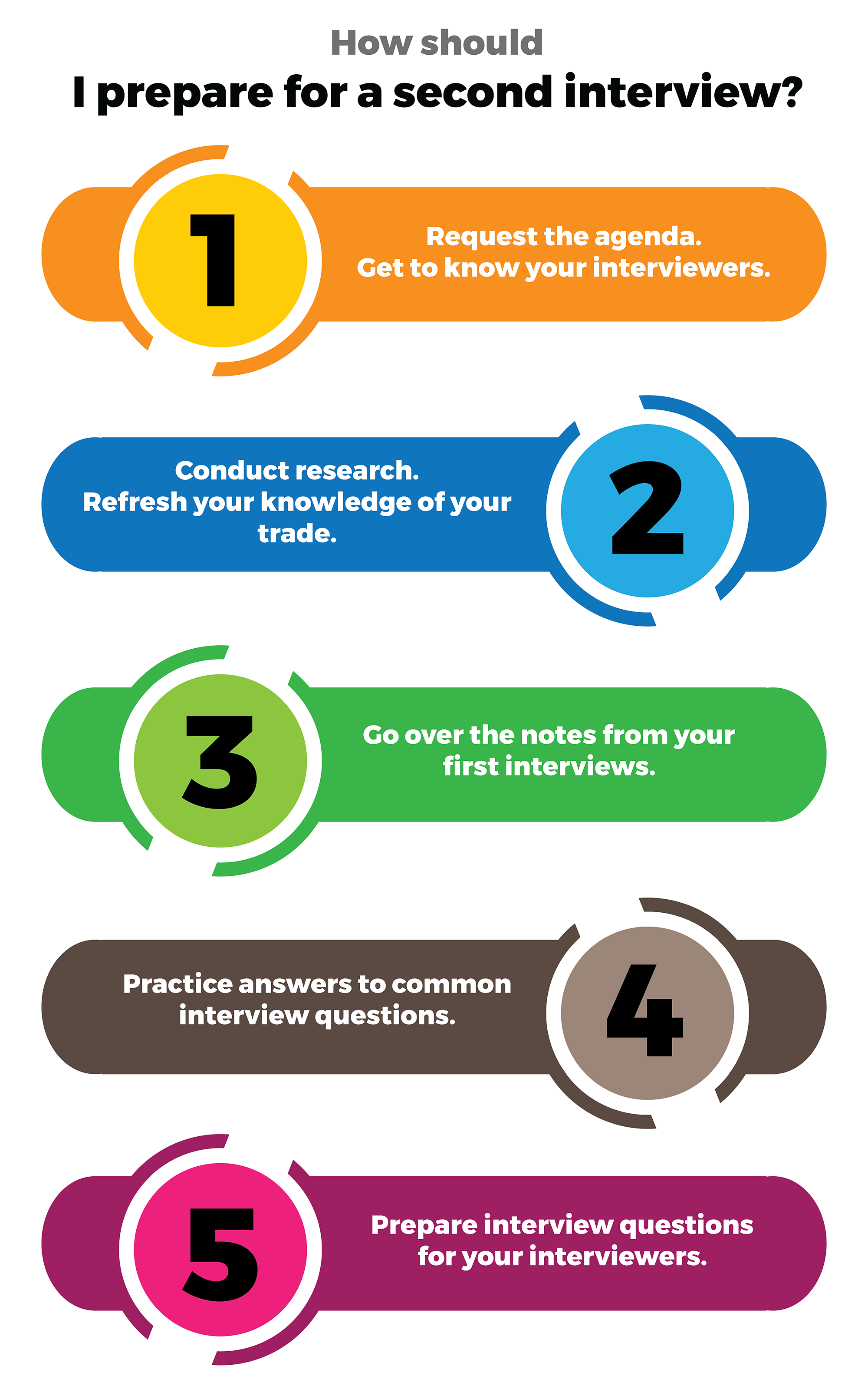 What are some pointers for a successful second interview?
ANSWER: The following are some additional steps you may take to ensure that your second interview is as successful as possible:
Make a confident first impression.
Then show excitement
Be really curious
Support your answer with examples.
Be prepared to do the majority of the speaking.
Take some time to relax.
Send thank-you notes to the people who conducted your interviews.
Follow up with the client
When you are preparing for your second or third interview, it can be overwhelming. Putting in the effort to prepare can make you feel more confident and at ease. Because you were picked from among many other qualified candidates, you should be proud and excited about the prospect of progressing further along in the recruitment process.
Do you think that the second interview is more difficult than the first one?
ANSWER: There's a good chance that having more than one person interview you will require more preparation, more questions, a higher degree of intensity and pressure – on top of the increased likelihood that you will be offered the post. Completely prepare for your interview – even more than you did for your first interview.
How long should you expect to hear back after a second interview?
ANSWER: It is reasonable to anticipate hearing back within one to two weeks after an in-person interview. This is true especially if you are near to receiving an offer. Following your in-person job interview, the hiring manager will most likely need to meet with a number of members of the team in order to discuss your candidacy in more depth.
What topics are often discussed in a second interview?
ANSWER: Second-round interviewers frequently ask more in-depth questions on the applicant's qualifications and ability to perform for the company during this stage of the interview process.
In an interview, is it better to go first or last?
ANSWER: In that case, that you are the first candidate to be interviewed, your first image of them will diminish with each subsequent candidate that is interviewed. You have ten days from the time of the interview to be forgotten or confused with another candidate if you do not do well during the interview. When you are one of the last persons to be interviewed, though, your impression is the one that sticks out in their minds the most.
After a second interview, how do you say thank you?
ANSWER: Immediately following the second interview, you will receive an email from the interviewing team expressing their gratitude.
Based on my X abilities and extensive knowledge of X, I believe I am a strong candidate for this once-in-a-lifetime opportunity to work with X. I'd like to express my heartfelt gratitude once more for agreeing to meet with me. Please contact me as soon as possible so that I can assist you. It's possible that you spoke with two different people during each phone interview.
When it comes to interviewing preparation, what is most important?
ANSWER: Preparing for an interview generally entails taking the necessary time to carefully analyze your objectives and qualifications in light of the position and employer being considered. If you want to do this, you should conduct background research on the organization and carefully analyze the job description in order to understand why you would be a good fit for the position.
After an interview, when should you write an email?
ANSWER: If you have a job interview, the optimal time to write your thank-you letter is within the first 24 hours after the interview. Hiring decisions can be made rapidly, and you don't want to risk making a bad first impression by being the last candidate to receive a thank-you email from the company before they hire someone else.
Should you send a thank-you email after a second interview?
ANSWER: Even though you should surely send an email to each person with whom you had a job interview within 24 hours of the meeting, sending a separate handmade thank-you letter can help you stand out from the crowd.
For more Updates
Website – www.shrofile.com
Facebook page – https://www.facebook.com/shrofile/
Twitter page – https://twitter.com/shrofile
Linkedin Page – https://www.linkedin.com/company/shrofile/
YouTube Page – https://www.youtube.com/channel/UChVfJqpTjx1dHJ2xq_dMtAw
Instagram Page – https://www.instagram.com/Shrofile/