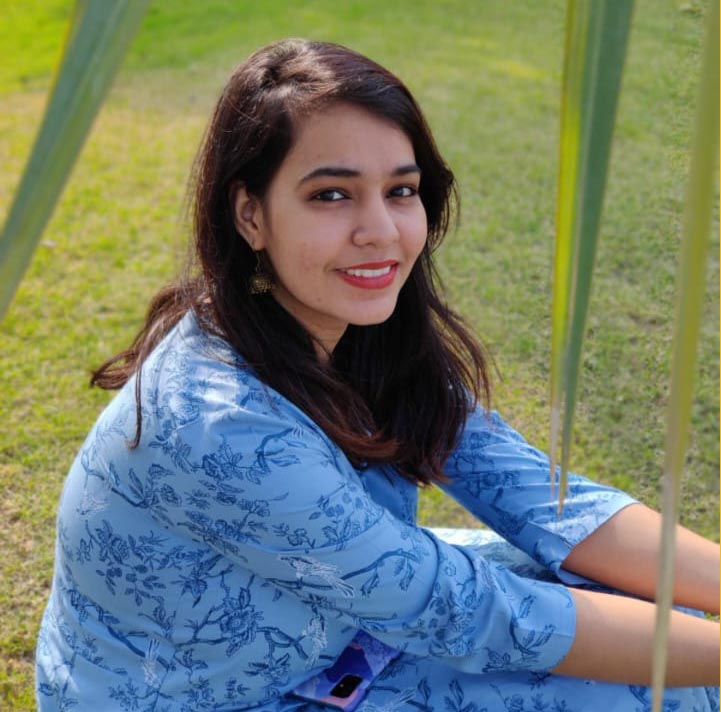 When someone mentions
Amazon
, we immediately think of Jeffrey Bezos. When someone says
Facebook
,
Mark Zuckerberg
is who comes to mind. When you think of Apple, you think of Steve Jobs.
The association between the former and latter is clear and crucial, one is a business and the other is its backbone: the Chief Executive Officer. Hiring the right CEO for your business is as important as laying a strong foundation for building your house. This is a job that allows no excuses. Thus, not hiring the right CEO can have serious and long-lasting effects on a business and prove to be a hindrance to its growth.
Hiring a CEO is a huge task for any business. It is an arduous process that demands time and intensive research of all the profiles. It is one decision that will reflect on multiple levels. The skills and vision of the CEO will directly impact the company's reputation, work environment, and strategic direction. Hiring a professional in such a high-key job role is no casual task and must not be executed without proper research and evaluation.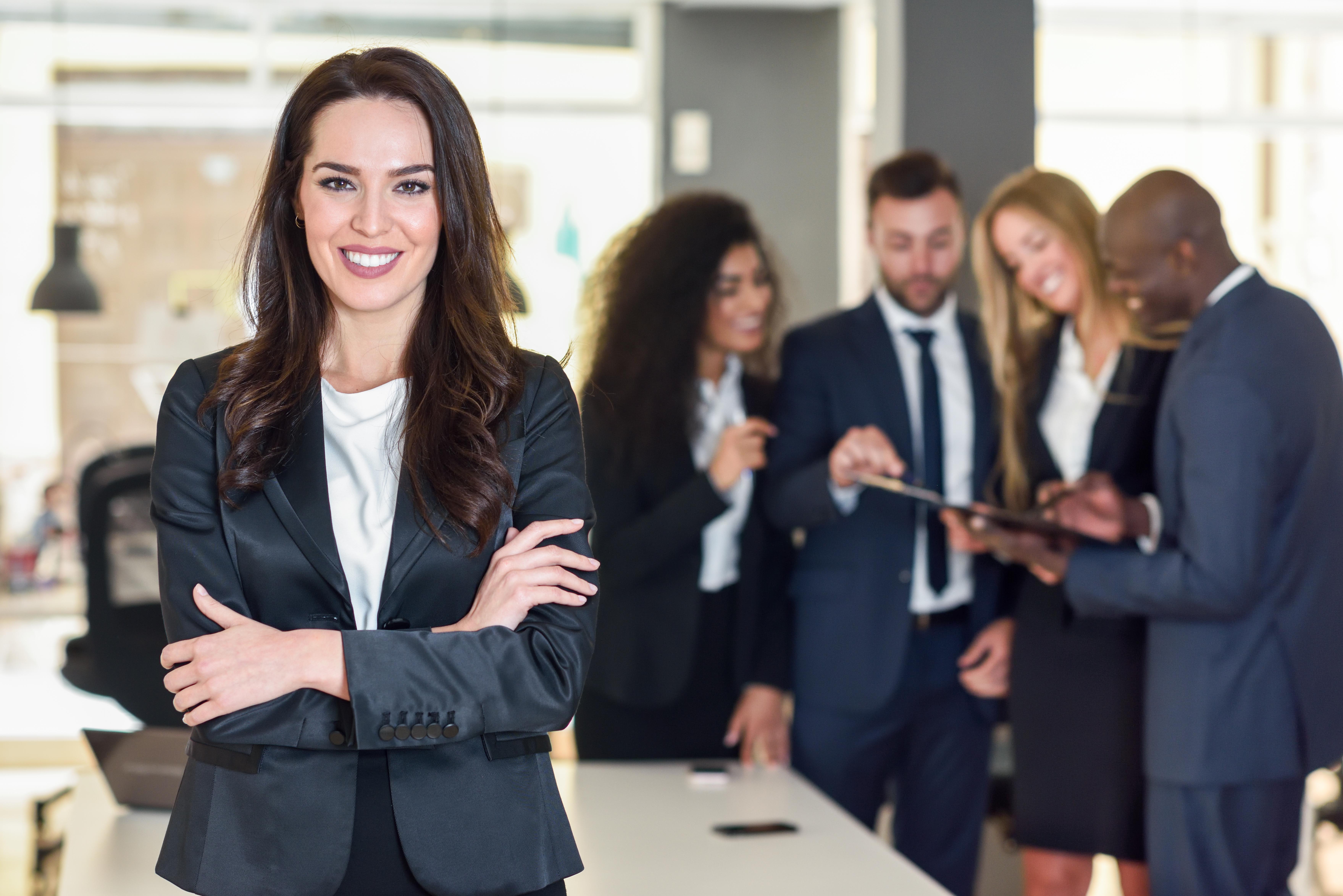 This intimidating task, however, can also be turned into an opportunity. It is a golden chance to minutely screen the available talent pool and select an individual who can take the company to heights never reached before. As Carol Quinn of Hire Authority Inc. carefully highlights, "To hire a great CEO, the work must be put in on the front end. That means adequately trained interviewers, building the interviewing team, an accurate job description, and writing effective interview questions. What's at stake here is the success or failure of an entire organization. It's worth doing it right!"
So what are the specifics to keep in mind when hiring a CEO for your company? How do execute the task with utmost diligence and how to simplify this elaborate process?
Here are some crucial points to keep in mind when carrying out the task.
1. Familiarizing yourself with the company's needs
What the job role of a CEO entails may vary from industry to industry and is also guided by the size of the company. One should clearly define the job responsibilities that need to be fulfilled in order to help the company achieve its goals. It is also important that you highlight the required skills of your CEO and stress their particular area of expertise, this will ensure that you hire only the right match for the position.
2. Writing the perfect job description
A simple thing that is often ignored during the hiring process is crafting the perfect job description. This simple task, when performed effectively, will help attract the attention of excellent CEO candidates. A good job description should include an engaging summary of the role, an excellent description of your company and its goals, and a detailed description of expected duties and responsibilities. Including the right keywords will also help alert prospective candidates' for the role in your company.
3. Expanding your Executive Search
When hiring someone for a position as vital and niche as a company's CEO, it is judicious to seek the help of professionals. There are industry-specific sites, professional bodies, and recruitment specialists that are time and cost-effective. Executive search agencies specialize in professional recruitments and thus, have the access to a quality network of executive professionals. The agencies operate on a national scale and have contacts across multiple industries which makes their search pool large and exclusive.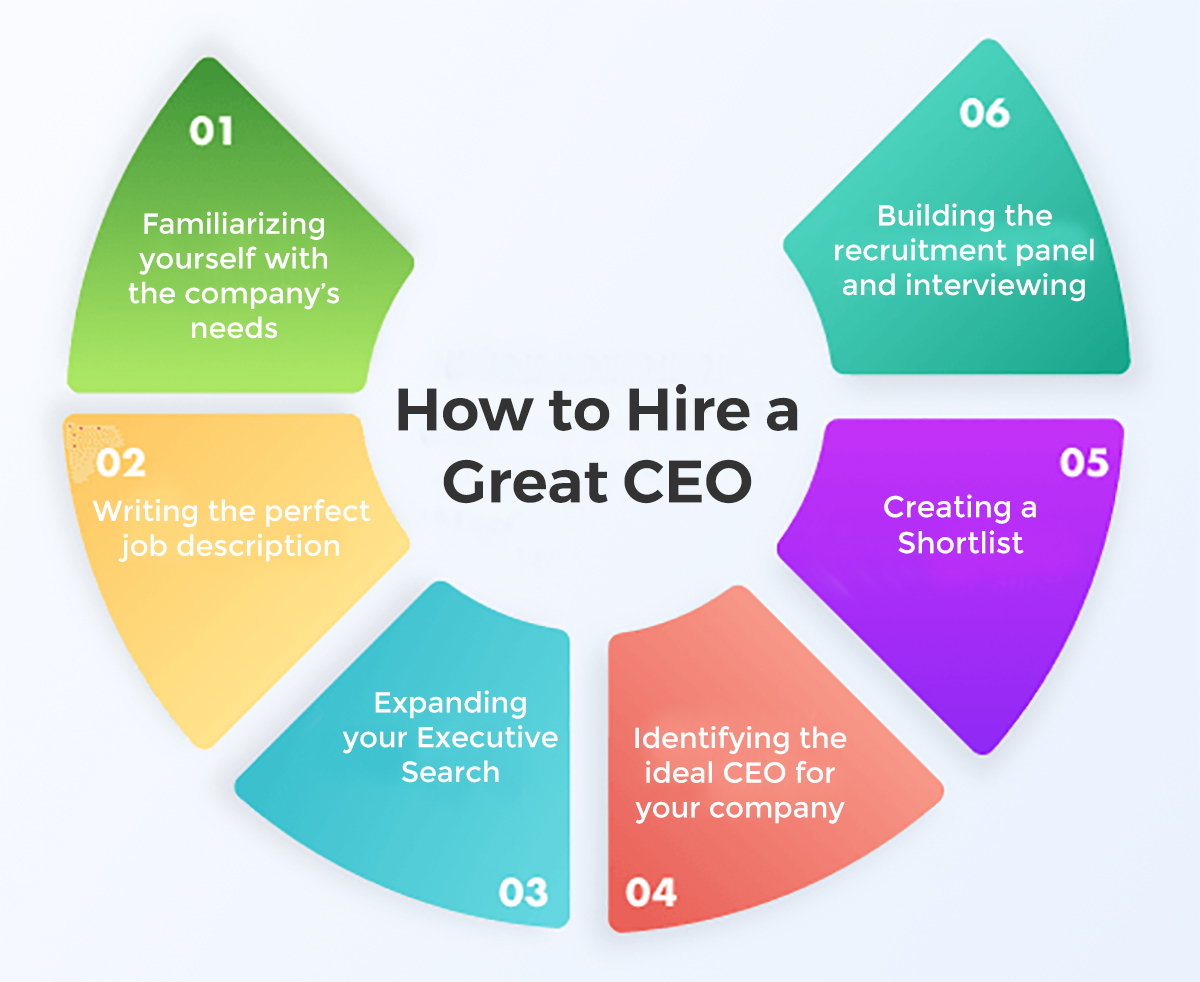 Since hiring professionals for senior-level roles is a job that these headhunters specialize in, they have an eye for strong resumes and assess the candidate's profile to see if they possess the required complex skills, soft skills, and personalities. In addition, these executive search agencies also look at the candidates' contributions and experience at their previous companies. Outsourcing the task to recruitment agencies also eliminates the risk of prejudiced or biased hiring and helps the company in maintaining transparency and diversity.
4. Identifying the ideal CEO for your company
Those who are experts at hiring for highly skilled and specialized positions know that different candidates bring different things to the table. However, there are a few key things that all high performers have in common. Apart from skill competency, and effective attitude, and the passion to work towards a goal, the ideal CEO will exhibit strong leadership, long-term thinking, strong communication skills, and the ability to maintain calm under high-pressure situations.
5.Creating a Shortlist
After interviewing the potential candidates closely yourself or outsourcing the work to an HR recruitment agency that will effectively carry out the CEO search on your company's behalf, it's time for the board to create a shortlist. The board should share notes, opinions, and concerns regarding the CEO candidates and come up with a list of the most suitable candidates for the job. Executive Agencies can also help with this task, by performing the task of screening profiles themselves and directly providing the list of the best candidates to the company.
6. Building the recruitment panel and interviewing
Hiring a company's CEO is by no means a one-man job. It is a decision that will require you to create a panel of well-trained interviewers. It will help speed up the process of hiring if effective and relevant questions are formulated in advance. Including the current CEO in the panel might also prove to be helpful in building a succession plan for future leaders. Having a diverse team of interviewers will help the company address a variety of questions and arrive at a joint and well-informed decision.
Concluding the Hiring Process
It is advised to carry out a full identity check, a credit check, and a background check of the candidate. To reduce risk, it is also a wise idea to verify their qualifications and employment history. Be absolutely sure that you have chosen the right person to lead your company and avoid any kind of risks by keeping these points in mind.
Hiring a CEO is a big decision for any company and thus, ensuring that you are well prepared for the hiring process is essential for successful recruitment. Make sure you go through the entire search pool and screen all active as well as passive candidates. Seeking the aid of professional recruitment and executive search agencies that specialize in CEO hiring is always a great idea to hire the best leader for your company.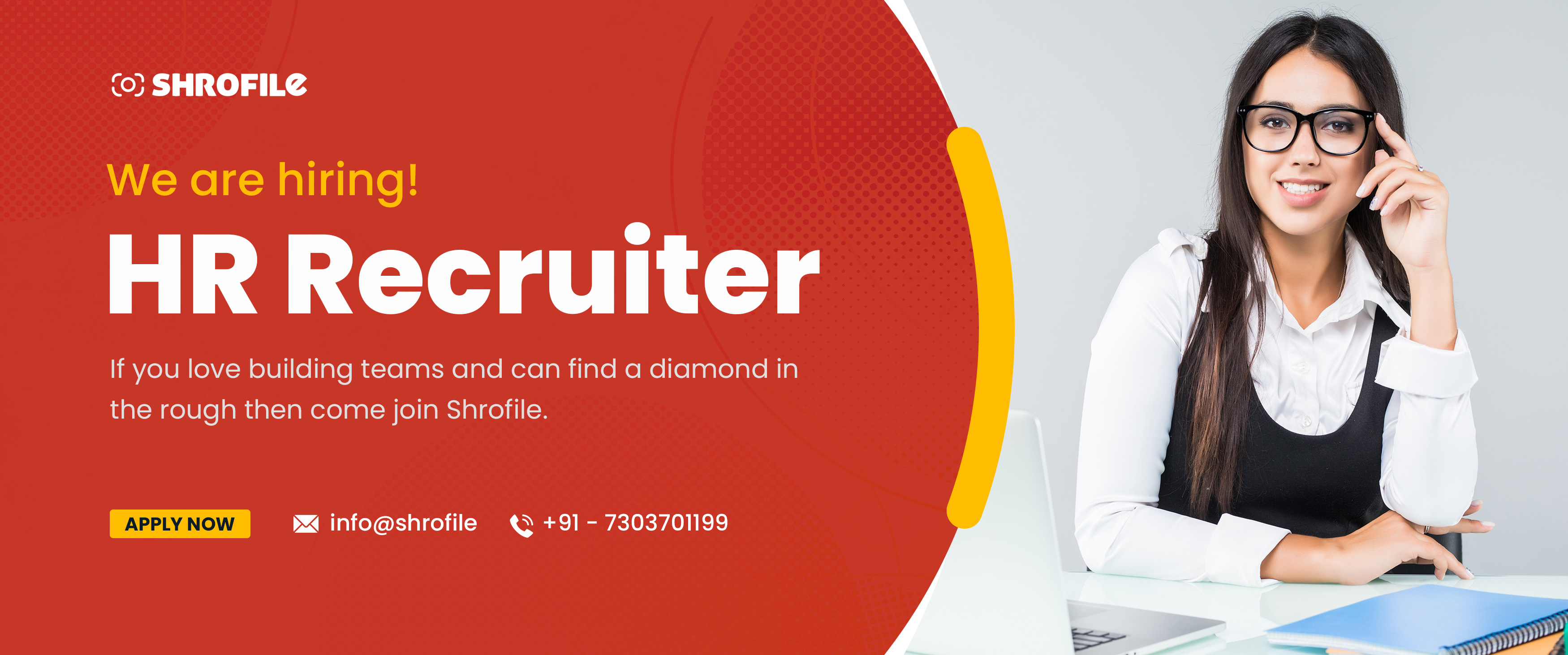 For more Updates
Website – www.shrofile.com
Facebook page – https://www.facebook.com/shrofile/
Twitter page – https://twitter.com/shrofile
Linkedin Page – https://www.linkedin.com/company/shrofile/
YouTube Page – https://www.youtube.com/channel/UChVfJqpTjx1dHJ2xq_dMtAw
Instagram Page – https://www.instagram.com/Shrofile/