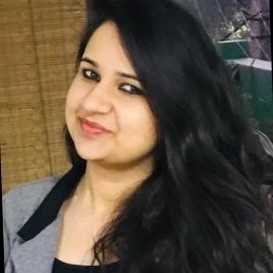 Hiring top talent starts with attracting top talent. How to create effective, engaging, and comprehensive job descriptions that target the best candidates for the job.
What is a job description?
A job description is a clear and concise statement of the responsibilities, qualifications, and skills required for a job. A job description is a detailed advertisement for an open position.
The purpose of a job description is to attract qualified candidates to a company or organization. A job description should formulate clear expectations, guide the interview, and answer the following questions: What does a person do in this role?
Here are some tips on writing a good job description that can effectively communicate open positions and requirements to candidates.
Job title and summary
You must assign a title to the position you want to fill. Titles, including the level of experience, should accurately reflect the position. Also, make sure your job title reflects industry standards and company culture. Also include a short and concise description of the position, including an outline of its purpose and responsibilities. Choose a writing style that matches your company culture and the nature of your role. If you're hiring a startup with a casual culture, use a language that evokes that vibe.
Location
Some candidates are willing or even eager to move to a new city for work.
Others will want to find something in the city they already call home.
In any case, the place of work should be clarified. Also, if you have a relocation package, make sure your candidates are aware of it.
Objectives and responsibilities
It's a good idea to summarize the roles in bullet points to provide decoys in the main description.
Give candidates insight into why they are hiring, what to expect, what they can achieve, and how they can perform well to become an essential talent.
Skills and qualifications
In your job description, list all required qualifications and experience, as well as desired skills. Each qualification indicates experience, level of licenses and certifications, and required technical knowledge.
You should also specify the qualities or attributes you want the candidate to exhibit in the role. B. Behavioral skills such as leadership, teamwork, flexibility, initiative, and communication.
Responsibilities and Duties
Outline the main responsibilities of the position. Make sure your list of responsibilities is detailed and concise. Also, highlight duties that may be unique to your organization. For example, if you are hiring for an "event management" position and the position requires social media expertise to promote your event, provide this detail so that the candidate understands the requirements and is qualified. Allows you to determine if there is
Describes the day-to-day activities of the position. This helps candidates understand the work environment and the activities they are involved in on a daily basis. This level of detail helps candidates determine if the position and company are a good fit for them, and helps attract the best candidates to your position.
Shows how the position fits into your organization. Include the title of your direct manager and how they work at your company so candidates can see the big picture and understand how their role impacts the company.
Required Qualifications
This section lists the level of expertise (education, experience, knowledge, skills, abilities, etc.) required to perform the job. This section focuses on his level of "minimum" skills for an individual to be productive and successful in this role.
Education
Identify educational qualifications that employees must have in order to adequately perform their duties and responsibilities. Provide educational qualifications in the type of major and/or degree or concentration that provide the necessary knowledge to fill this position.
Experience
Identify the minimum number of years of full-time experience required and the type of work experience an employee must have to be eligible for the position. Internships, undergraduate work experience, and research assistant positions should be acceptable levels of experience. This must be stated explicitly.
Experience
Identify the minimum number of years of full-time experience required and the type of work experience an employee must have to be eligible for the position. Internships, undergraduate work experience, and research assistant positions should be acceptable levels of experience. This must be stated explicitly.
knowledge, skills, abilities
When specifying required skills, indicate the level or depth of skill required to enter the position. The following definitions will help.
Working Knowledge: A good knowledge of the subject matter to understand basic principles and terminology and to understand and solve simple problems.
General knowledge: Knowledge of the subject matter sufficient to perform most tasks under normal circumstances. The work requires an understanding of the set pieces and includes knowledge of most of the essential aspects of the subject matter.
Good Knowledge: Advanced knowledge of the subject. This job requires a good understanding of the subject matter to solve unusual business problems, advise on technical issues, and serve as a resource for others within the organization on the subject. I have.
Comprehensive Knowledge: Requires thorough mastery and understanding of the subject matter. This term should be used sparingly and only in very demanding or responsible positions where it is necessary to develop a hypothesis, concept, or approach.
List the specific skills and/or abilities that the position holder needs to be successful in this role. Including naming the required license or certification. Some considerations include analytics, budgeting, internal or external communication, computers, creative thinking, customer service, decision-making, diversity, reasoning, multitasking, negotiation, problem-solving, project management, and supervision. , and teamwork.
Compensation and benefits
Including compensation and benefits is an optional part of the job description. However, more than half of the candidates surveyed said they rarely see job descriptions with salary information. Salary ranges help your work stand out. According to the same survey, job seekers say compensation is the most important part of the job description.
Contact information
Be sure to include up-to-date contact information so that potential candidates can contact you if they have questions or would like to apply. An email address is usually sufficient, but you can also specify a phone number.
For more Updates
Website – www.shrofile.com
Facebook page – https://www.facebook.com/shrofile/
Twitter page – https://twitter.com/shrofile
Linkedin Page – https://www.linkedin.com/company/shrofile/
YouTube Page – https://www.youtube.com/channel/UChVfJqpTjx1dHJ2xq_dMtAw
Instagram Page – https://www.instagram.com/Shrofile/