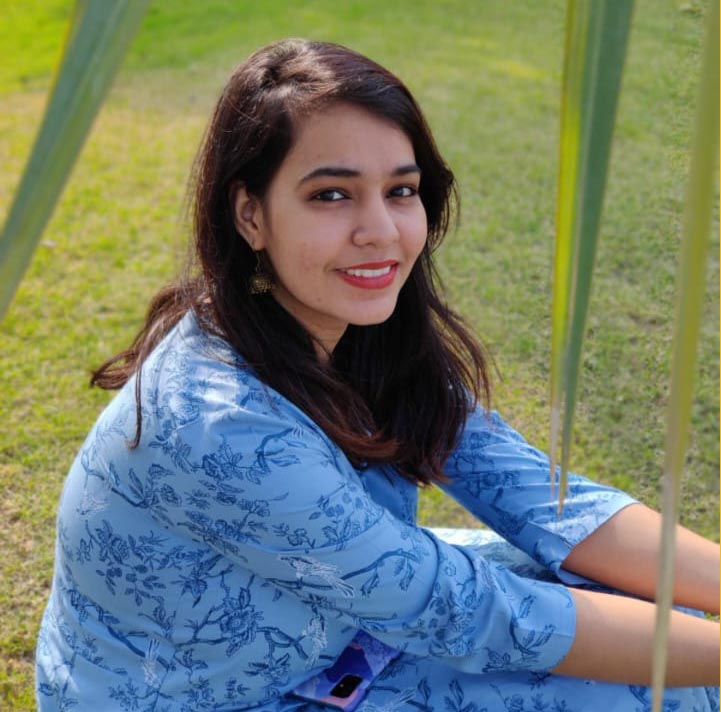 Succession planning
is an intelligent business strategy companies employ to delegate leadership responsibilities to another employee or a group of employees. This ensures that a company keeps running smoothly and efficiently in the event of a
senior-level employee retiring
, passing away, or moving on to a new opportunity.
Succession planning makes sure that there is, at all times, an active talent pool of employees who are prepared to take on the vacant role in case an emergency arises. This makes sure that there are no gaps in succession and that the switch of responsibility doesn't impede the company's functioning in any manner.
The first step to effective succession planning is surveying and assessing the staffing needs that may arise from time to time and working towards creating long-term goals and strategies to fulfill those needs. Leadership development is one such strategy. The human resources department plays a pivotal role in assisting a company in leadership development and succession planning. It is also advisable to seek the help of professional HR and executive search agencies that excel at succession planning and help top companies employ these strategies constructively.
What is succession planning?
Also referred to as replacement planning, succession planning is a contingency plan. It is to be checked, altered, and updated each year as per the demands and requirements of the company. What replacement planning essentially does, is that it assesses each leader's skills and identifies potential replacements both within and outside the company. If the company decides to make an internal replacement, the employees are trained in advance to assume the vacant leadership role.
This process, however effective, takes a lot of time and effort and requires careful examination, training, and grooming of the employees so that they are well prepared to take on the leadership responsibilities assigned to them. Human resource experts believe that succession planning involves preparation rather than pre-selection. This implies the advanced identification of skills, practices, and knowledge of potential employees by the company.
Why should you do succession planning?
Succession planning is an advantageous method for both the employer and the employee. Having a replacement plan has several benefits as listed below: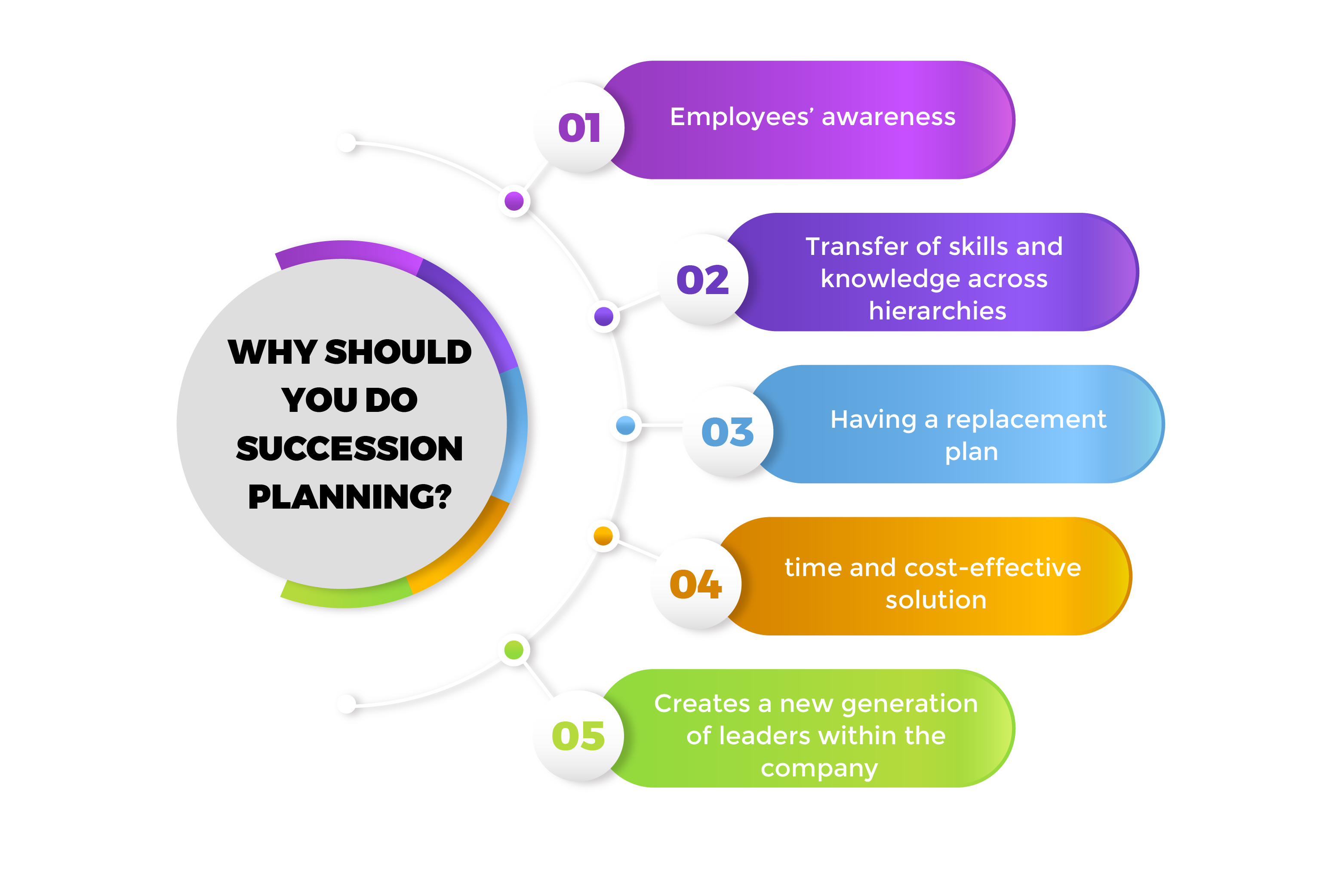 Employees' awareness of the succession plan keeps them motivated to perform well consistently and hone their skills as they know there is an opportunity for advancement and promotion.
Succession planning will also ensure the transfer of skills and knowledge across hierarchies as the supervisors will guide their mentors and prepare them for future responsibilities.
Having a replacement plan will make sure that the management is aware of their employees' value, enabling them to make an internal replacement if the need arises.
A time and cost-effective solution, successive planning will make the hiring process easier as the company will already be aware of potential candidates in their organization and would be able to make internal replacements.
A succession plan brings the company, its leaders, and its employees together to work towards a shared goal and creates a new generation of leaders within the company.
How do you carry out the succession planning process?
The process of succession planning is different for each company and depends on the variables of the company's size, type, and goals. However, key points include:
The first step to successful succession planning is talent development. Potential candidates are identified and then prepared for the role through training, courses, challenging assignments, and job rotations.
These candidates are further connected to those who are in senior levels roles and are initiated into a mentor-mentee relationship where they receive guidance from their seniors and are prepared in advance to take on their roles.
In case the need for succession arises, the management evaluates the pre-prepared talent pool and selects the best-suited candidate for the position without any delay.
Pro-tips for effective succession planning
Following are some key points to keep in mind while implementing a succession plan in your company for smooth and hassle-free hiring: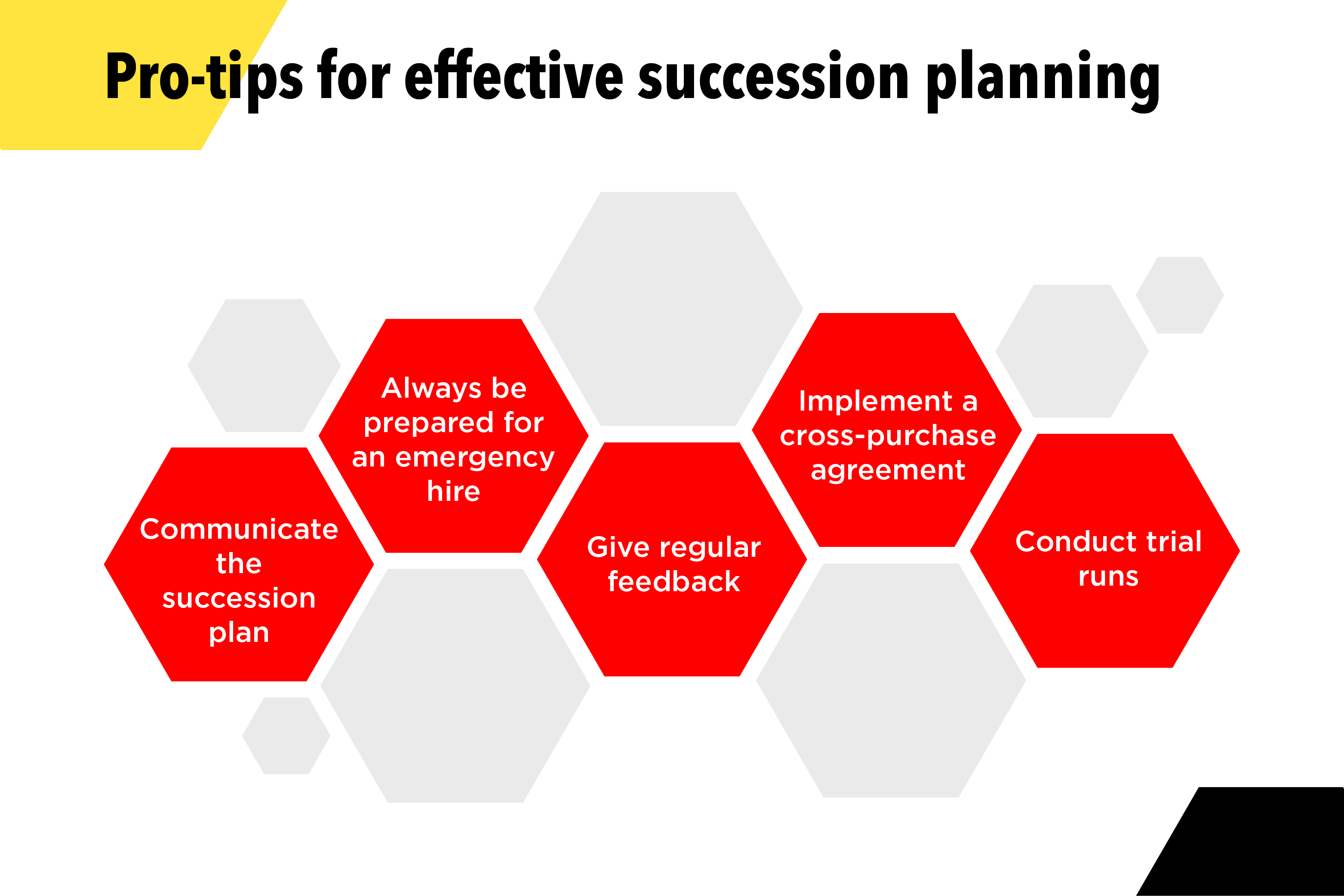 Communicate the succession plan: The company should make its employees aware of the existence of the succession plan, clearly communicating the roles that are included in the plan and the people who are a part of the plan.
Always be prepared for an emergency hire: Assessing the potential candidates from time to time and training them to assume the role will ensure that the company keeps operating smoothly in case a senior leader leaves the company.
Give regular feedback: When training candidates for a senior role, it is important that they are provided with constructive criticism regularly and key areas that need to be worked on are identified and communicated to the candidate for optimum performance.
Implement a cross-purchase agreement: This mode of succession planning is implemented in cases of shared ownership where each partner purchases a life insurance policy indicating the other partner as the beneficiary.
Conduct trial runs: One of the best ways of ensuring that a candidate is fit for the new leadership role is to conduct trials supervised by the existing leader. This way the potential candidate will get experience under the guidance of an experienced senior and will be better prepared for the role.
The need for diverse succession planning
A company's success is evaluated on various parameters and inclusivity is one of the most important of them. A company that employs people from diverse backgrounds will always have an edge over one which has a homogenous workforce. When companies let go of their prejudices and biases, they broaden their talent pool and open up to new and endless possibilities.
Succession planning should also be diverse in the sense that individuals with different expertise, and leadership abilities and who bring different experiences to the table are hired. Succession planning should be carried out fairly and internal politics shouldn't become a hindrance to the hiring of a deserving candidate. Outsourcing the task of succession planning to an HR consultancy is one way through which companies can ensure fair and unbiased succession.
Consult today and get the perfect Succession Planning for your company!
Connect with us at info@shrofile.com
For more Updates
Website – www.shrofile.com
Facebook page – https://www.facebook.com/shrofile/
Twitter page – https://twitter.com/shrofile
Linkedin Page – https://www.linkedin.com/company/shrofile/
YouTube Page – https://www.youtube.com/channel/UChVfJqpTjx1dHJ2xq_dMtAw
Instagram Page – https://www.instagram.com/Shrofile/