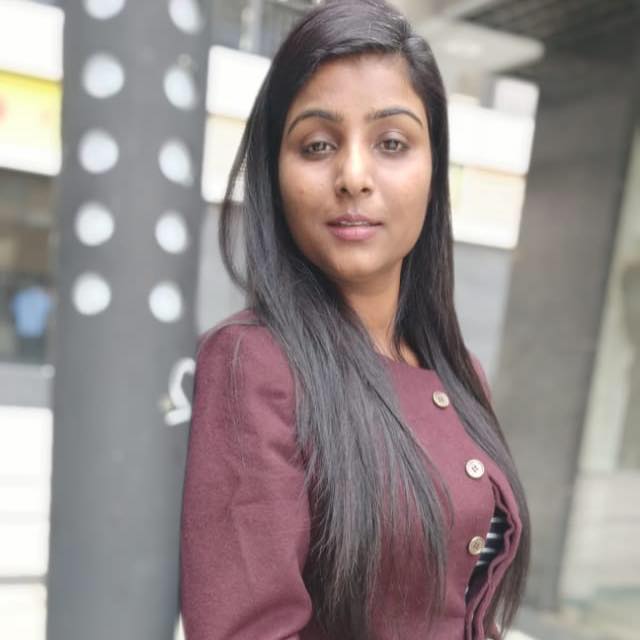 Executive Search Consultant
Applying to your dream job is the first step to a satisfactory career. Getting that call from the
HR consultant
about a job with a profile you have been seeking is also the first step to a meaningful career.
To embark your professional journey, everything boils down to ace the job interview by impressing Human resources of the organization with your abilities and skills. Though Job Interviews are not exams, but they work on similar lines, by gauging the knowledge, expertise, and skills of the candidates.
Only few hours of preparation before hand can land you the job that you are seeking. Though this preparation is more than just visiting LinkedIn profile of your recruiter or HR consultant, or visiting the website of the organization.
Here are some useful tips that can come in handy to get through with Job Interviews.
Research the three Building Blocks of an Interview
Every Job Interview has a building blocks of Recruiter, Company, and its Products. Make sure you research them all. Starting with the recruiter or the HR Consultant, look them online, they might have a personal website, or a profile on LinkedIn, see how experienced they are, see what organizations they have worked in past, see the testimonials they might have received.
It will help you to tailor your responses based on the persona of the recruiter. Coming to the company, you must be aware about the Mission and Vision of the organization. You must be aware about the history of the organization, and also its achievements, which is all present in the website. The second best way to know about the organization is to juggle through the news pieces covering the organization.
This will serve as a base to conversations you will have during interviews. Lastly you must know about the products or the services of the organizations. This is where you can map your experiences with the current expectations. Learning about the products and services will also impress the HR Consultants or the recruiters, and will position you as a serious candidate.
Jolt down your USP's
Yes it is not just the brands, or the products that have Unique Selling Points, but as a candidate you too must have something to sell. By knowing your USP's you will be better able to tell the recruiter on what you can bring to the table. Your USP's will be the ones that will set you apart from the crowd. For example, your USP can be creating exceptional content, or your USP could be always meeting the sales target. With USP's in hand the recruiter will be better able to have reasons to hire you, by persuading the upper management.
"In most cases, being a good boss means hiring talented people and then getting out of their way." – Tina Fey
Prepare Questions for the Interviewer
Gone are those days when asking questions was only the prerogative of the recruiter. Now a days every interview ends with, 'Do you have any questions for us'. Make sure that the answer to this one is not a 'No'. If your answer is no, it might indicate that your interest level in the company is not much. But if you have some questions, it will indicate that your mind has been processing all the information shared in the interview. It will indicate that you are serious about the job, and want to clear off all your apprehensions.
"It's about getting the best people, retaining them, nurturing a creative environment & helping to find a way to innovate."
— Marissa Mayer
Create a Portfolio
Whether you are a developer, or a sales person, or even an investment banker, you should have a portfolio of your work. It serves benefits both the way. Recruiters will be able to gauge your expertise through your past works, and you will be able to showcase your talent more effectively than words and in action. It is advisable that you create a small personal website to showcase your portfolio. This will enable HR consultants to actually map your key working areas with the role in hand.
Video Profiles
We live in the age of Web 2.0, and your Introduction should establish it. Try making a Video Profile of less than 60 seconds where you speak in brief about your education and professional experience. This will act like a cover letter, or better say, like a Cover Video. You can also use Shrofile, to create a Video Profile to be used by Human Resources professionals of organizations and HR Consultants. This is in trend and will set you apart from the crowd.
Re Read the Job Description
The key to getting the job is in knowing the Job Description by heart. You don't have to mug it up, but you should clearly know what you will be doing once you get the job. Always make a practice of reading JD's several times before the interview. It will help you co relate the responsibilities with your past experiences. This way you will be better able to convince the recruiter that you are a great fit for the role.
"Time spent on hiring is time well spent."
— Robert Half
Resume is the key
Company CEO and HR manager reading applicant resume or cv while employee waiting for questions, discussion and result during recruitment process in office. Concept of hiring, employment. Close up view[/caption]
Never mention something in your Resume of which you don't have adequate knowledge about. Remember that Resume acts as a reference to recruiters and HR consultants while taking your interview. They can ask anything you have mentioned in your resume. So only put the things that you know about. Make sure that you have gone through the resume several times, and have processed the information placed in it. Also always carry your resume, when going for an interview. It would not cast a good impression, if you ask the recruiter to print a copy of it for you. If appearing for an online interview, keep the resume open in another window, so you can instantly share the screen.
Its okay to pass on
There might come an instance during the interview, that you will be asked a technical question of whose answer you don't know. In such a case never try to build up your own version of the answer. If you don't know it, then be it that way, pass the question, with a gesture that you are still learning. This will establish you as a no non sense person, which goes a long way.
Don't forget the basics
Dressing up right is always in fashion. Pick the right dress be it a suit or a casual shirts coupled with jeans. It should be ironed, and spotless. Remember the first glance of recruiter will be on you wearing that dress. Be humble to every one you meet during the interview, and greet them with a smile on your face. The kind of positivity you will reflect will sure decide if you get the job or not. Try to make it to the destination 10 to 15 minutes before the start of the interview. This is the buffer time for any unforeseen hindrance. Lastly never speak foul about your last organization, no matter how they treated you.
"You need the right people with you, not the best people."
— Jack Ma
Make sure to follow up
After you have appeared for the interview, it is a good practice of dropping by a thank you note to the recruiter or the HR consultant, and letting them know that you are anticipating their response on the decision of hiring. Don't be nudgy, the idea is to let them know that you want this job and are thankful to the recruiters that they gave you the chance by short listing you.
Lastly never give up. Job interviews can be an exhausting experience, so make sure you stick to positivity, and keep giving your best. Remember that performance in a job interview is purely a subjective thing. What you say could be liked by someone and could also be disliked by someone else. Never let that hamper your self confidence.
Prepare for commonly asked questions
No matter what industry you are applying to, some interview questions will be common to be asked to candidates. You might think it is silly to prepare for, Tell me something about yourself, but remember that it is the bits of Interview questions that will shape your perception in the minds of Human Resources recruiter. By preparing them beforehand you can eliminate the chances of you fumbling while you answer it. Here are some common Interview questions to give you a head start.
Tell me something about yourself?
This is the holy grail of commonly asked questions. This is one question whose answer you must know by heart and should have well practiced in front of mirror.
Why should we hire you?
If you cannot convince them, try harder. Yes everything will boil down to how are you different from other lots of candidates, and why should organization hire you. Though you can create a standard answer for this, but it will vary from org, to org.
What are your strengths and weaknesses?
If you do not know the answer of this one, the recruiter is sure going to roast you. If you are management graduate, then you must know this answer, which is a simplification of personal SWOT analysis.
Why do you want to make a switch?
Every organization would want to know on what went wrong in your last organization that now you are looking for new job. IF you are a fresher, you are safe from this one.
Why do you think you will be a good fit for this job? – This is where comes the part on how well you have understood the job and job description. If you have this answer would not be difficult for you.
What interests you most among the responsibilities of the job? – This is to gauge if you find this job opportunity interesting or not. Doing same work on day to day basis becomes monotonous,
so 7you got have passion for something, which is what recruiters will check you on.
For more Updates
Website – www.shrofile.com
Facebook page – https://www.facebook.com/shrofile/
Twitter page – https://twitter.com/shrofile
Linkedin Page – https://www.linkedin.com/company/shrofile/
YouTube Page – https://www.youtube.com/channel/UChVfJqpTjx1dHJ2xq_dMtAw
Instagram Page – https://www.instagram.com/Shrofile/