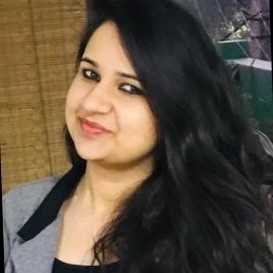 With the rise of remote work options, many companies have begun to offer this alternative to their employees. However, in order to effectively manage remote teams, businesses must adapt their
hiring strategies
accordingly.
Hiring remote employees
requires a different approach compared to in-person associates. Educating yourself on how to hire remote workers can assist you in creating a solid
recruitment plan
to attract and onboard efficient telecommuters.
What is a remote employee?
A remote employee is an individual who works for a company from a location outside the company's physical office, typically from their own home or a shared workspace. Remote employees use technology to communicate and collaborate with their colleagues and complete their work tasks. They may work on a part-time or full-time basis, and their roles can range from administrative tasks to specialized skills, such as programming or design.
Remote employees are responsible for managing their own workspace, time, and equipment, and are required to maintain effective communication with their team members and managers. Working remotely offers flexibility and autonomy, allowing employees to work from anywhere in the world, avoid long commutes, and balance their work and personal life.
Hiring remote employees can be a great way to find top talent from around the world and expand your company's reach. However, it can also present unique challenges that require careful consideration.
Here are some tips to help you navigate the process of hiring remote employees:
01. Define the job requirements clearly
Defining job requirements clearly is crucial for successful remote hiring. When hiring remote employees, it is important to provide a clear job title and description that accurately reflects the position's duties and responsibilities.
Additionally, companies should list the specific skills and qualifications required for the job, such as education, certifications, and relevant experience. It is also essential to describe the work environment and any necessary equipment or software that the candidate will need to work effectively. Clear expectations for work hours, availability, and communication should be stated upfront.
Finally, outlining the company's culture, values, and mission can help potential candidates understand the company's overall vision and goals. By defining job requirements clearly, companies can attract qualified candidates who are a good fit for the position and the company culture, leading to successful remote hiring.
02. Use technology to your advantage
Remote hiring has become increasingly common in recent years, and even more so during the COVID-19 pandemic. Technology can be a powerful tool to help you streamline the remote hiring process and make it more efficient.
Here are some tips on how to use technology to your advantage for remote hiring:
Use video conferencing tools: Video conferencing tools like Zoom, Google Meet, and Skype can be used to conduct remote interviews. These tools allow you to have a face-to-face conversation with candidates, even if they're not in the same physical location as you. They can also be used to conduct virtual job fairs and recruitment events.
Utilize online applicant tracking systems: Applicant tracking systems (ATS) can be used to manage the hiring process from start to finish. They allow you to track candidates, schedule interviews, and communicate with applicants, all from a single platform. Some popular ATS systems include BambooHR, Workable, and Greenhouse.
Leverage social media: Social media platforms like LinkedIn, Twitter, and Facebook can be used to source candidates, promote job openings, and engage with potential hires. You can use social media to showcase your company culture, share job postings, and communicate with candidates.
Use online assessments: Online assessments can be used to evaluate candidates' skills and abilities. These assessments can be used to test a candidate's knowledge, problem-solving skills, and personality traits. Some popular assessment tools include Criteria Corp, SHL, and TalentSorter.
Provide virtual onboarding: Once you've hired a candidate, you can use technology to provide virtual onboarding. You can use video conferencing tools to conduct orientation sessions, and online training modules to help new hires get up to speed on company policies and procedures.
03. Look for candidates with remote work experience
Hiring someone who has worked remotely before can be an advantage as they are familiar with the challenges and benefits of remote work. They may also have developed the discipline and self-motivation needed to work independently.
04. Focus on communication skills
Communication is critical when working remotely, so look for candidates who have excellent communication skills, both written and verbal. This will ensure that they can effectively communicate with team members and clients.
05. Create a clear onboarding process
When hiring remote employees, it's important to have a clear onboarding process in place to help them integrate into the team and the company culture. This process should include a thorough introduction to the company, its policies, and its tools, as well as regular check-ins to ensure that the new hire is comfortable and productive.
06. Be mindful of time zones
When hiring remote employees from different parts of the world, be mindful of time zone differences. Make sure that you have a clear understanding of when the employee will be available for work and consider adjusting your own schedule accordingly.
07. Set clear expectations
Clearly define the expectations for the role, including deadlines, deliverables, and communication protocols. This will help the remote employee understand what is expected of them and help them manage their workload effectively.
08. Prioritize trust and accountability
With remote employees, it's important to prioritize trust and responsibility. This means setting clear goals, monitoring progress, and providing feedback to ensure that the work is being done to the required standard.
By following these tips, you can ensure that you hire the right remote employees for your company and set them up for success in their roles.
Does your company need a dynamic and forward-thinking leader? Get in touch today and learn more about how we find and place transformational talent.
For more Updates
Website – www.shrofile.com
Facebook page – https://www.facebook.com/shrofile/
Twitter page – https://twitter.com/shrofile
Linkedin Page – https://www.linkedin.com/company/shrofile/
YouTube Page – https://www.youtube.com/channel/UChVfJqpTjx1dHJ2xq_dMtAw
Instagram Page – https://www.instagram.com/Shrofile/