Setting The Framework
Every organisation requires a specific approach in order to accomplish the ultimate goals of HRM. This starts with designing and implementing the best suitable HR framework for your organisation.
The most important HR framework is a well-designed, customised performance review framework, which when executed consistently and with full company support, has the potential to transform an entire organisation.
Culture Building
Culture is the character and personality of your organization. It's what makes your business unique and is the sum of its values, traditions, beliefs, interactions, behaviors, and attitudes. Culture plays a vital role in an organization's success. Therefore, HR leaders and other members of the HR team should foster a high-performance organizational culture.
Defining Core Values
Outlining Associated Behaviour
Rolling Out Values/Behaviours to Employees
Embedding Values and Behaviours into HR Processes (Hiring, Performance and Recognition)
Values Workshop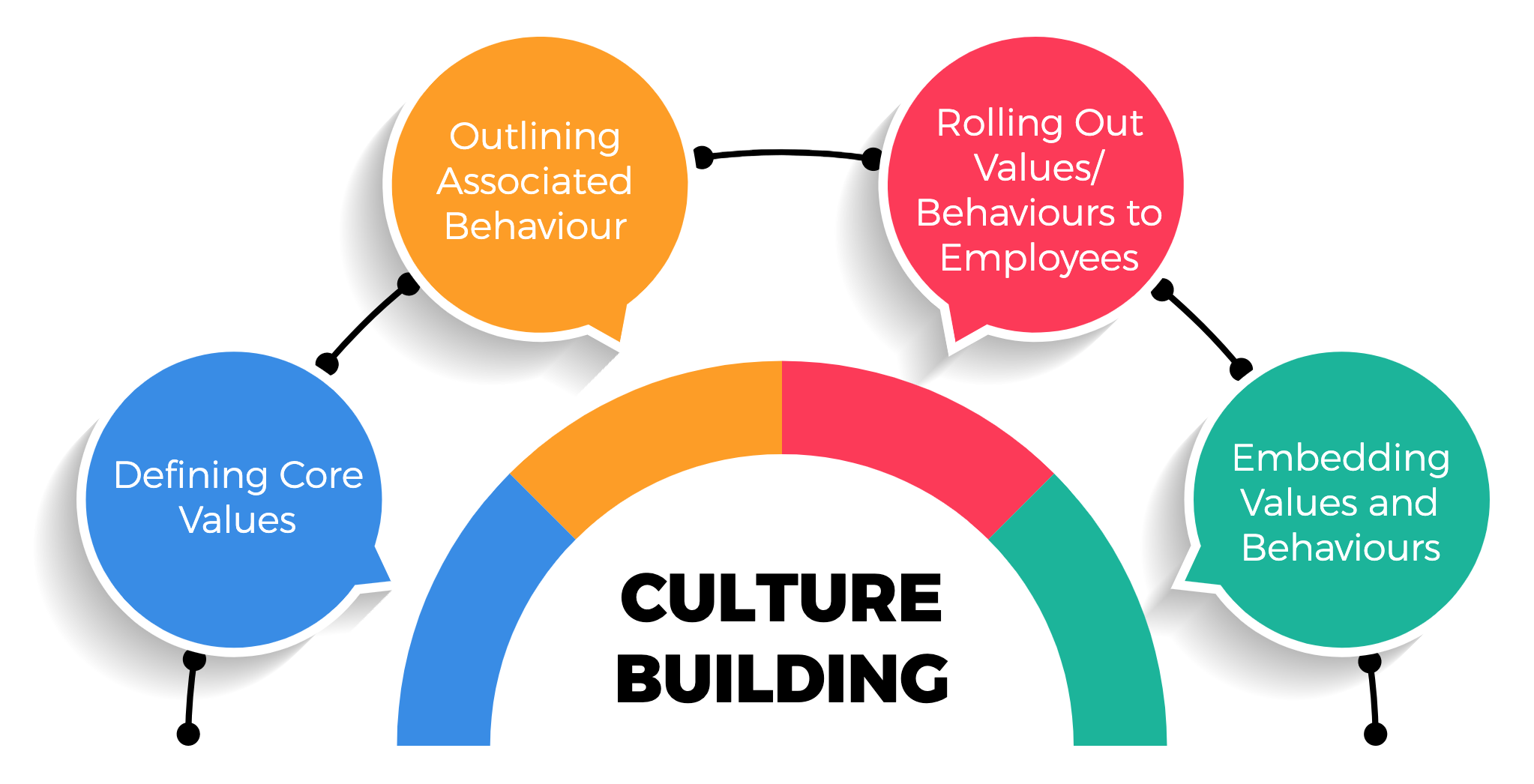 Organisation Design
One of the keys to effective Human Resource Management is organization design. Organization design (OD) focuses on identifying and creating the right human structure within the organization and identifying the right competencies, knowledge, skills, abilities and other characteristics required in each part of that design. Here's how Human Resource Management best contributes to implement strategy and set the foundation for other HR processes.
Providing tools that measure the current internal and external environment and current organizational structure.
Offering knowledge of various organizational structures, including the pros and cons associated with each structure.
Reinforcing that leaders consider strategy as a cornerstone in their design and structure decisions.
Competency Models
Competency models define what performance success should look like within the organization for each individual job. A competency model is a guideline developed by a Human Resource department that sets out the specific skills, knowledge and behavioral requirements that enable an employee to perform their job successfully.
Here's how implementing the competency model benefits organizations:
Having concrete understanding of all employee abilities and skills
Sets a concrete direction for workforce performance that aligns with organizational goals and strategies.
Enables HR and Training to more accurately identify learning & development
Provides a consistent and fair system of measurement for performance evaluation.
Empowers organizations to keep track of what skills employees have
E-mail me this brochure of Shrofile setting the framework services