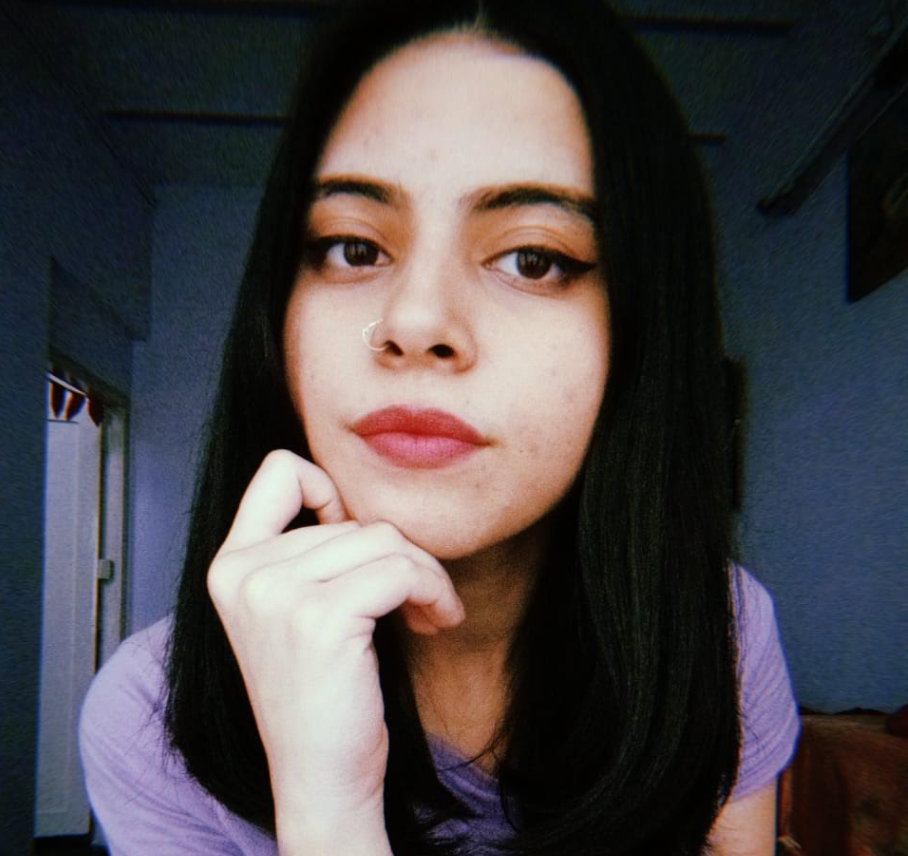 It is possible to have holistic human resource management and offer an excellent benefits package to your new talent to retain them better.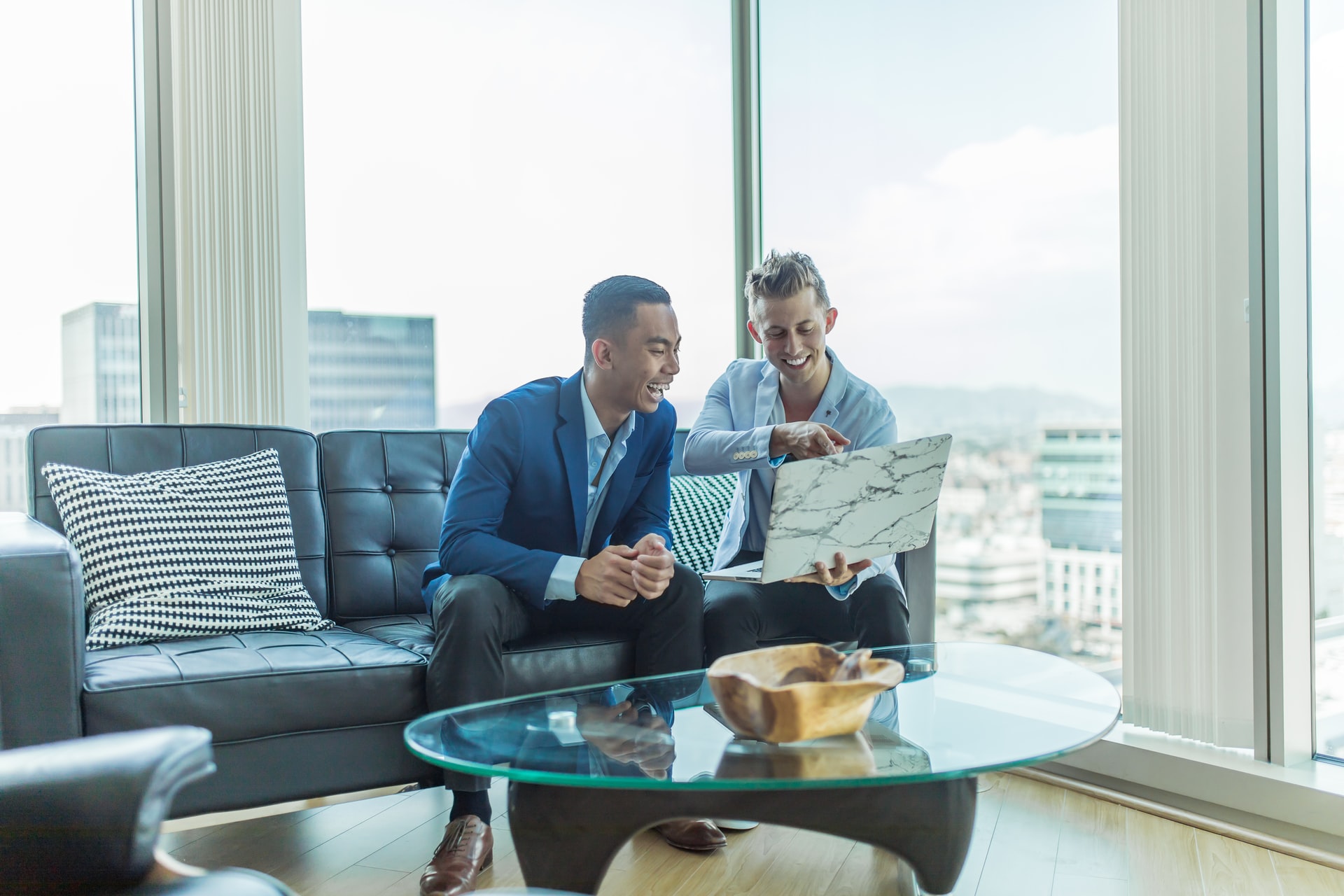 When other areas of your business want your sole attention, especially after the crushing effects of the pandemic, focusing on talent acquisition is the last thing on your mind. However, talent acquisition is necessary for the smooth functioning of your business. Hiring a PEO means simplifying the process of hiring talented employees and human resource management while focusing on core aspects of your business is possible. In fact, according to research by NAPEO, the annual ROI in terms of costs savings is 27.2%. An ROI of 27.2 per cent means that for every $1,000 spent on PEO services, an average client would save $1,272, yielding a net (cost savings) benefit of $272 for every $1,000 spent. But what is a PEO, and is it an option only for big businesses? Let's dive into the definition, benefits, responsibilities, and picking the right PEO.
What is PEO?
A professional employer organisation is also known as a co-employment organisation or professional employer of record because it helps businesses manage their:
Compensation
Employee benefits
Payroll
The PEOs have been around for years and help businesses of all sizes with a significant chunk of HR management responsibilities.
What do professional employer organisations not control?
But, it may seem from the list above that PEO's handle every aspect of managing your employees, and you would feel that you have no control over your employees, but there are many crucial things that PEOs don't do. Unlike employee leasing providers that not only have administration HR control but also hiring and firing control, PEOs are not responsible for hiring and firing your employees. They are also not responsible for your business decisions or the way you manage your employees.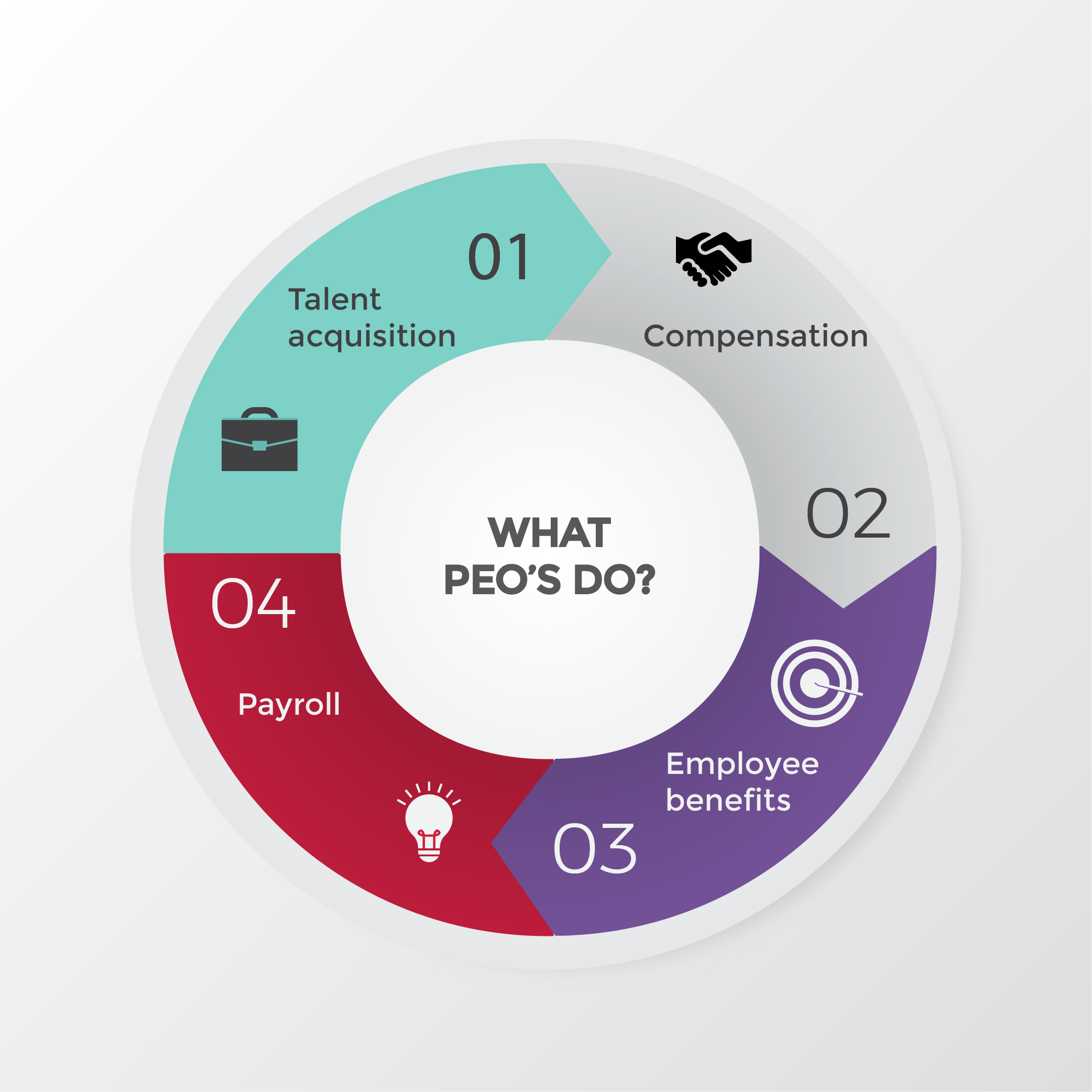 Benefits of PEO
Growing your business is dependant on the right talent, and you might think that a PEO is an excellent option for you, but here are some more benefits of PEO:
Benefits administration
Offering benefits to your future employees sweetens the deal, especially when other companies want the best talent for themselves too. But as a small or medium startup, it may cost you a ton if you give benefits too. Thus, a PEO handles high-quality benefits to your employees to make your vacancy more attractive. Furthermore, excellent benefits will attract and retain employees you have trained to work for you.
Compliance
Every company is supposed to follow HR compliances in their company. However, thinking about expansion, growth, and client acquisition may cause a lack of attention towards HR compliances. However, ignoring compliances can land you in trouble, and thus PEOs help you comply with the laws that apply to your company.
Risk and safety
Occupational safety, handling substance abuse among employees, and handling complaints is the responsibility of the PEO. They protect you from risks businesses often ignore and thus safeguard not only you but your workforce too.
Human resource support
The human resource department is necessary, yet many companies aren't prepared to house one for various reasons. You can also sign up for HR support when you hire a PEO, which means you get HR professionals for your workplace without carving a separate HR department.
Peace of mind
Hiring talent is stressful due to the extensive screening process and verifying the details of each candidate. Moreover, a candidate may appear perfect on paper; in reality, it turns out to be the wrong fit for your company culture. However, with a PEO, you can be at peace knowing that experts are helping you hire the best talent out there, and you don't have to worry about it.
Talent management
It's one thing to hire employees; it's another to assess their performance and increment accordingly. Even though you have the right to manage, hire, and fire the employees, a helping hand in management and evaluating employees' needs is crucial.
PEO for small and medium business
The most significant advantage of PEO is for small and medium-sized businesses. These businesses often lack an HR department due to the main focus on their business growth. However, talent acquisition is also a crucial aspect of the companies growth. Reaching out to a PEO can help these small and medium-size businesses find the perfect talent for them and effectively manage them too.
How to hire the perfect PEO?
If it is your first time hiring a professional employer organisation, understand which one is a good fit for you. Thus, here are a few factors that you can keep in mind when looking for a PEO:
They have a few clients who can vouch for their HR services.
The HR professionals of the PEO understand your company culture and, therefore, can find and manage employees that fit that culture.
The PEO has an understanding of your industry.
Their services suit your needs to provide maximum support to you.
They provide service in your country or region and understand the labour laws that apply to you.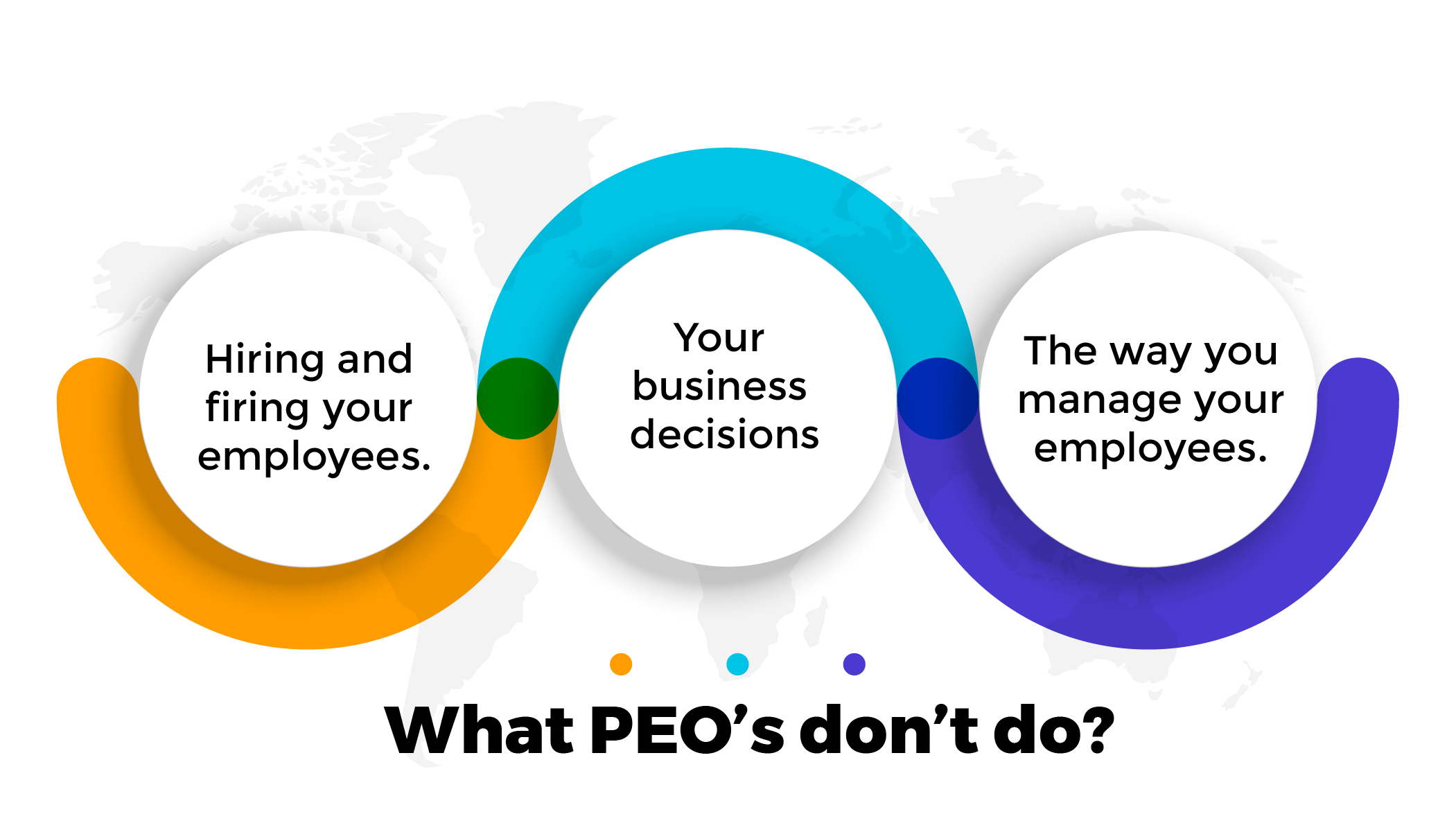 Is PEO the right fit for your business?
A professional employer organisation works for small and medium-sized businesses as well as big businesses, so you don't have to worry if hiring a PEO will be right for you or not. They also have relevant human resource management services for each industry, so it isn't an issue. So if you find talent acquisition hard and are open to HR outsourcing, hire Shrofile today; we offer co-employment services to companies of all sizes and industries.
FAQs
hat does PEO stand for?
PEO stands for professional employers organisation.
Is PEO a staffing agency?
No, a PEO staff does not make the hiring and firing decisions, unlike the staffing agency. Moreover, the staffing agency does not share the administrative task while a PEO does.
Who uses PEO?
Businesses of all sizes can use PEOs however, small and medium-sized businesses use PEOs the most.
For more Updates
Website – www.shrofile.com
Facebook page – https://www.facebook.com/shrofile/
Twitter page – https://twitter.com/shrofile
Linkedin Page – https://www.linkedin.com/company/shrofile/
YouTube Page – https://www.youtube.com/channel/UChVfJqpTjx1dHJ2xq_dMtAw
Instagram Page – https://www.instagram.com/Shrofile/