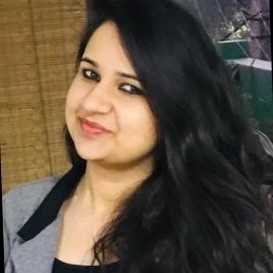 In case you have been planning to work abroad, then people often suggest registering with an
overseas employment agency
. It is frequently believed that when you apply to an overseas employment agency, your odds of finding a suitable job will be higher. This is as compared to applying directly to an overseas company.
Overseas recruitment agencies are sometimes known as international recruitment agencies. Typically, such an agency will liaison between firms abroad who are looking to fill up vacancies with suitable candidates and the candidates looking to get hired.
Globally, job seekers attempt to take the aid of such agencies in their bid to find employment abroad. The employers take the services of such agencies in a great bit of regard, and so do the candidates.
Let us now consider that in actual practice, how much of a difference does taking the services of these agencies actually make, for both, employers from abroad and the candidates looking to get hired.
Should a candidate who intends to work and live abroad sign up with such an agency?
Does this yield any characteristic advantages?
Would such an agency help you come across your dream job?
Ways in which an overseas employment agency helps forward a candidate's international career
When looking to find employment overseas, then via the website's job board, one can connect with an overseas recruitment agency. Other ways of connecting with such an agency are by directly calling them or through email.
First, the overseas recruitment agency will screen your resume. They'll get in touch with you in case they find you suitable for a particular job role.
It is important, here, to ensure that one shares his contact details with the overseas recruitment agency, when connecting with them via any means, or applying to a vacancy advertised on their website. This way, it will be easy for the agency to get in touch with you.
Let us take a look at the top advantages that come with taking the services of an overseas recruitment agency:
You get to access help free of charge
Hiring companies contract overseas recruitment agencies to hire candidates for them. In case suitable candidates are found to fill up the current vacancies, then the hiring companies pay the overseas recruitment agencies. So, the candidates are not required to pay for taking the services of the overseas recruitment agencies.
Access to exclusive jobs
Overseas recruitment agencies are invariably characterized by a large network of associates, affiliates, and partners. Thus, even the jobs that are not visible to job seekers are made available by online recruitment agencies. These are the jobs that have not been advertised on social media, LinkedIn, boards, and job sites.
It is the recruitment agencies that first come to know of the vacancies. So, they can inform the candidates of the projects that are likely to interest them, and the jobs of the nature that they may be on the lookout for. Taking the aid of an overseas recruitment agency definitely puts one in a better position to figure out one's preferred employment and job profile from abroad.
Strong awareness of the workforce requirement from the overseas country
Overseas recruitment agencies are likely to specialize in specific industries operating across particular countries. They will bear a strong awareness regarding where the opportunities are placed from across the world for candidates such as you. The parameters used for judging candidates by overseas recruitment agencies and employers alike are frequently their experience and skillsets.
Candidates are likely to face a particular set of difficulties when they endeavor to undertake a job search by themselves. They incessantly come to realize that the process, being highly competitive is failing to yield the desired results for them.
But, in such cases, an overseas recruitment agency helps set not just solid goals for you, but realistic expectations as well. This works towards making the job hunt successful.
Overseas recruitment agencies thrive on their reputation
There are cases wherein an international company will hire or even interview a candidate only if they have been sent over by their preferred recruitment agency. Overseas recruitment agencies, in such cases, have worked with the concerned companies for years at a stretch. The companies have sourced many successful candidates from the recruitment agencies and developed a great deal of faith in them. They value the recommendations and opinions of the overseas recruitment agencies in the terms of which candidates they should be hiring.
The application process is now free from guesswork
A recruitment agency gets paid only in case their candidate is hired. So, the overseas recruitment agency will take pains to push forward your candidature only if they deem you a good match for the profile.
In such cases, it may be possible that the overseas recruitment agency assists you with writing down your resume. They may conduct mock interviews with you and may further work towards negotiating your terms of employment and salary.
Some useful points to look into when you sign up with an overseas employment agency
Are they asking you to pay money or share confidential financial information?
In most cases, recruitment agencies make money from the companies that hire candidates from overseas. They don't make any money directly from the candidates.
In case your overseas recruitment agency is asking you to pay for any of the services that they are providing, then it is preferable to not sign a contract with them at all. This is regardless of their history of success, reputation or promise.
Similarly, it is better to steer clear of an overseas recruitment agency that wants to know more of your credit card or bank account details.
Google your overseas recruitment agency
It is advisable to do a quick Google search for your agency and evaluate the results. Do you come across missing links regarding your agency? Does their website look strange? Have you come across negative comments regarding your overseas recruitment agency on social media? Is the agency untraceable over the web?
One can rest assured that if an overseas recruitment agency is good, it will have a robust online presence. Such agencies will also have important public information related to their business over their website or social media channels. This will include:
Their operating industry
The solutions portfolio
Contact details, that include a physical address
A job board, up to date
It is further likely that a genuine agency enjoys a robust presence on professional social networks such as LinkedIn and Glassdoor.
It is then preferable to research more about the company that has hired you. This company should also have a robust presence over the internet, such that it comes by as reliable. While their website should look professional, it should also have a presence over social media channels.
Conclusion
Numerous people attempt to find the best-suited jobs for themselves abroad. When one already has a job offer at hand, the visa formalities tend to simplify. Recruitment experts also believe that it is better to get hired before one actually settles down in a foreign country.
Online recruitment agencies are a great bit of help for finding employment in foreign countries. They yield access even to the jobs that they exclusively have. But, one has to be on guard against phony overseas recruitment agencies and hiring companies.
For more Updates
Website – www.shrofile.com
Facebook page – https://www.facebook.com/shrofile/
Twitter page – https://twitter.com/shrofile
Linkedin Page – https://www.linkedin.com/company/shrofile/
YouTube Page – https://www.youtube.com/channel/UChVfJqpTjx1dHJ2xq_dMtAw
Instagram Page – https://www.instagram.com/Shrofile/