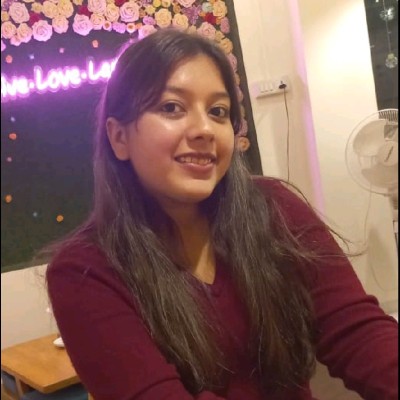 In most cases, a
recruitment agency
is going to be a private agency that makes candidates available for several organizations. These organizations include startups, SMEs, and enterprise-grade forms.
Typically, a recruitment agency is also going to be involved with providing job offers and some attractive employment opportunities for potential candidates, both, freshers and experienced.
The work of a recruitment agency is vastly defined by the criteria that the hiring corporate organization defines. A recruitment agency selects candidates for hiring via different media channels, including social media, job fairs, websites, and commercials.
Whenever a recruiter comes across a suitable candidate for a job profile, the candidate profile is likely to undergo procedures such as a screening test and verifications. Now, if a recruitment agency feels that the candidate is ideally suited for a vacancy that an organization is attempting to fill up, then, an interview will be set up with the candidate. In this interview, the candidate discusses his/her skills and career choices.
This information is then passed over to the hiring organization, so, they can decide if the particular candidate has the requisite skillsets and competencies for the job on offer.
In case the recruitment agency feels that the particular candidate is good to get hired for a particular vacancy, then the candidate's interview is set up with the client.
Before client interviews a candidate being sent over by a recruitment agency, they prefer to go through the points and information that the recruiter sends over, alongside the performance comments.
Finally, the client interviews a candidate and finalizes whether or not they intend to hire the candidate. This information is conveyed to the candidate, sometimes immediately following the interview. At times, this information is conveyed after a few days, when the client has a chance to process and analyze all candidates' credentials.
Why go for the services of staffing and recruitment agencies?
Numerous organizations choose to conduct the recruitment work in-house. But maintaining a full-fledged HR department is not possible for all organizations. So, they outsource the work to recruitment agencies.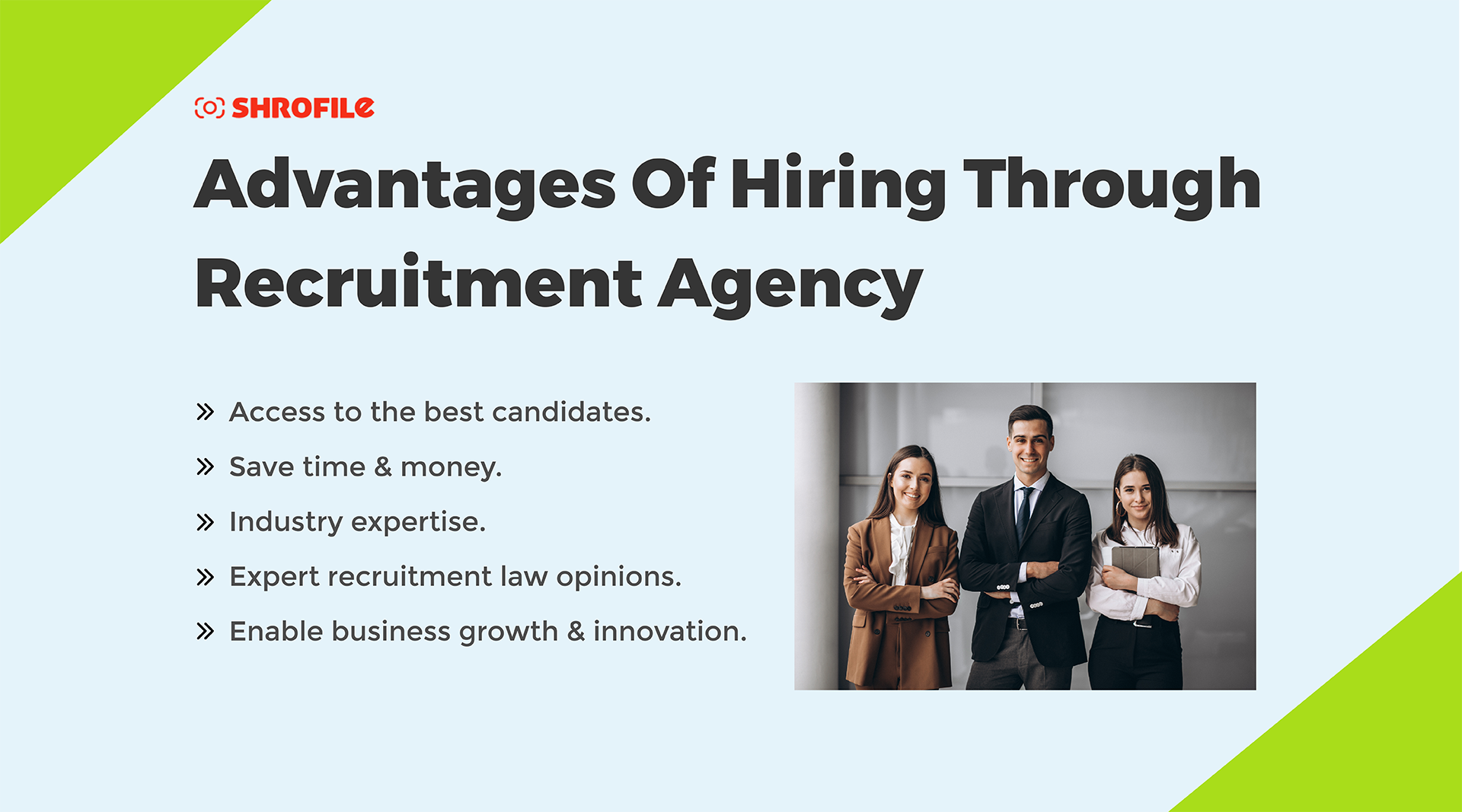 Even the enterprise-grade firms that maintain a full-fledged HR department often go for the services of recruitment agencies. This is sometimes for sourcing the candidates and sometimes involves interviewing the candidates as well.
Ultimately, recruitment agencies provide their services for their clients based on the customs arrangements they make with the clients. This is subject to client requirements.
Taking the services of recruitment agencies is nowadays perceived to be a positive practice because recruitment agencies are professionals and thorough with their work. Taking the services of a recruitment agency is a sound measure for ensuring that the best-suited candidates are hired for any vacancies at a corporate organization.
There are instances wherein recruitment agencies operate in parallel with the clients and built up their core workforce. Herein, recruiting candidates for a client is an ongoing work for recruitment agencies.
Outsourcing hiring work to professionals such as Shrofile works at many levels for the clients. In numerous cases, hiring candidates is only a temporary requirement for organizations. So, they do not intend to hire HR professionals full-time. In such cases, outsourcing recruitment and other related HR work to recruitment agencies come as a beneficial arrangement for clients. This saves expenses and manpower on the behalf of the clients.
Let us take a look at a few of the top advantages of working with a staffing firm:
1) Faster hiring process
A recruitment agency will save elaborate time for a candidate who is on the lookout for jobs. They make such jobs available for candidates that cannot be found via a job search. Such jobs are exclusively available with the recruitment agency only.
So, taking the services of a recruitment agency simplifies the matters for candidates.
Similarly, by taking the services of a recruitment agency, a candidate can rest assured that he will access the best-suited jobs for him in the industry. Being professionals, recruitment agencies are experts at matching a candidate's profile with the job openings best suited for him.
The services of a recruitment agency come to be particularly fruitful for the candidates when the market is not particularly stable or promising for new employees. Recruitment agencies come up with jobs for the candidates even in such tough circumstances.
2) Saves your time and money
The services of recruitment agencies come to be cost-effective for clients in most cases and in many ways. This way, the clients are not required to spend an additional amount on employee recruitment and funding for the related processes, such as background screening and pre-employment screening.
In particular, SMEs can trust the services of recruitment agencies to ensure that highly skilled and efficient resources fill up their vacancies. This is even while the SMEs are not required to pay much for accessing the services of the recruitment agencies. Shrofile is a recruitment agency that makes its premium services available for candidates and its client organizations alike at the best prices in the industry. Shrofile's employees are specifically trained in recruitment work and their services are efficient.
3) Network
Staffing agencies maintain a database of potential candidates for any particular job profile. So, finding the best-suited candidates for any profile is quicker, and vacancies can be filled up in time with the best-suited candidates. This is a potent safeguard for the clients against any losses.
Instead, when a company intends to hire employees via in-house HR work, they'll first advertise the job vacancy over job portals. Interview and screening processes follow. Processing documents is also an important part associated with hiring candidates.
Nevertheless, a recruitment agency will already be in touch with the candidates whom they deem appropriate for any particular job profile. These candidates are versatile, dependable, and fit for the job.
It may be possible that taking the services of a recruitment agency empowers its clients to fill up a job profile within merely a matter of hours or days. These vacancies may otherwise take months to fill up if a substantial number of employees need to be hired.
4) Retention
Whenever new employees are hired, a company will make a substantial investment in their training before the employees can start working for their organization. Employee retention hence becomes a profitable proposition for any company, because they would then not be required to train the new joiners over and over again. Moreover, after the employees are well experienced within the organization, they can take up additional responsibilities and drive the company forward.
Candidates sourced from a recruitment agency are the best fits for the job and are more likely to stick to an organization for many years and benefit the organization.
5) Makes hiring hassle-free
One of the key roles that a staffing agency plays is that when they are hired, they conduct the processes that the client would characteristically undertake for hiring the best-suited candidates for any job vacancies. There are cases wherein a recruitment agency operates as an extension of your in-house HR team.
Verifying the educational achievements of candidates, alongside their work experience and history is a quintessential parameter of the hiring process. This is a tedious process that calls for the expenditure of time and effort. So, by hiring a recruitment agency, an organization is empowered to save time, money, and effort.
For more Updates
Website – www.shrofile.com
Facebook page – https://www.facebook.com/shrofile/
Twitter page – https://twitter.com/shrofile
Linkedin Page – https://www.linkedin.com/company/shrofile/
YouTube Page – https://www.youtube.com/channel/UChVfJqpTjx1dHJ2xq_dMtAw
Instagram Page – https://www.instagram.com/Shrofile/